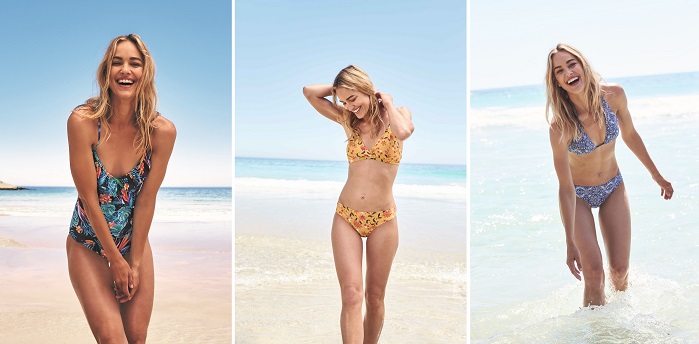 FatFace launches new range with Mipan regen fibre. © Hyosung
This summer, FatFace launches an eco-friendly swimwear range. These pieces, with colourful and bold prints, are produced using Hyosung's Mipan regen fibre, which is made from recycled nylon and is designed to significantly reduce energy consumption.
FatFace is a UK based multi chain retailer with over 200 stores, an award-winning store design and a fast-growing e-commerce website. From new stores to international expansion, the company is constantly exploring ways to give more people better access to the FatFace brand, all the while retaining its passion for delivering a fantastic product and service experience that is loved by all its customers.
Hyosung's Mipan regen is a reclaimed nylon yarn made by recycling pre-consumer waste, an eco-friendly product that has acquired Control Union's Global Recycle Standard(GRS) certification. It is one of Hyosung's portfolio of sustainable nylon, polyester fibres, energy saving products to meet the consumer's need for multi-functional and eco-friendly clothing.
Hyosung is the largest elastane producer in the world. The company operates in seven performance groups, which include: textiles, industrial materials, chemicals, power and industrial systems, construction, trading and information and communication.
This article is also appears in...