31st October 2019, Winston-Salem, NC
HanesBrands delivers strong Champion brand growth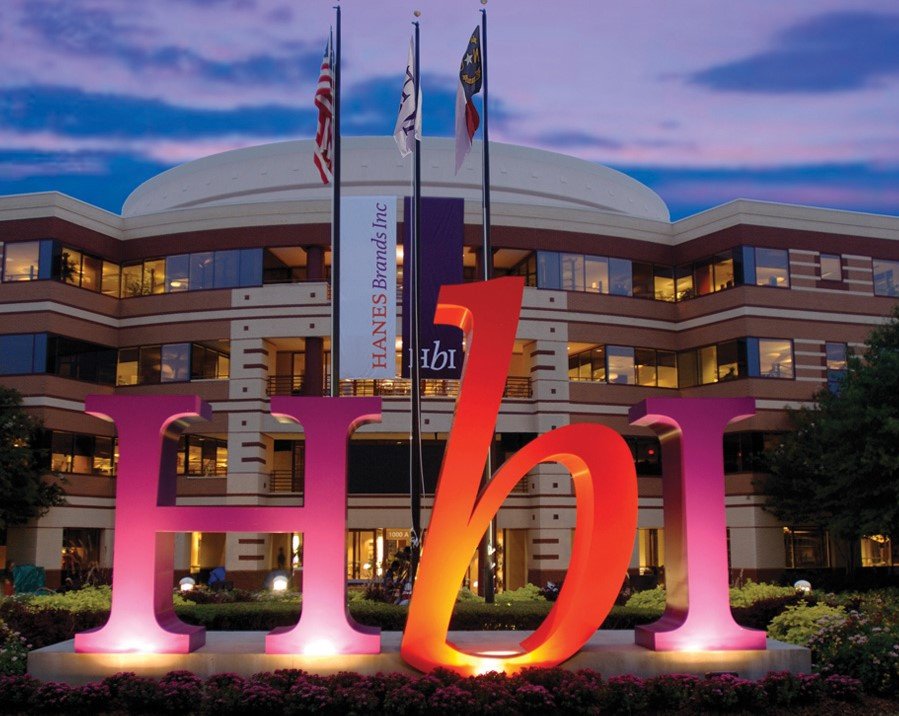 Global sales of Champion activewear and innerwear increased by 25%. © HanesBrands
HanesBrands, a leading marketer of everyday basic apparel under world-class brands, has announced inline third-quarter 2019 results, significant net debt reduction and increased midpoint guidance for full-year 2019 net sales. Quarter results included growth for net sales, operating profit and EPS.
For the quarter ended on 28 September 2019, net sales increased by 1% to US$ 1.87 billion as reported and increased 2% in constant currency. International sales growth of 7% as reported and 11% in constant currency exceeded expectations with growth in both activewear and innerwear. Global sales of Champion activewear and innerwear increased by 25% as reported and increased by 26% in constant currency, both excluding the US mass channel.
"We are proud to have met or exceeded our financial guidance for each of the first three quarters of the year, and we have now raised the midpoint of 2019 guidance for net sales and EPS," said Hanes CEO Gerald W. Evans Jr. "We have a strong diversified business model across geographies and product segments. Our International businesses are outperforming, global Champion growth continues, we are thriving in the consumer-direct channels, and we are charting a path back to growth for our US Innerwear businesses through innovation and brand investment. We are driving significant operating cash flow growth, which was up approximately US$ 100 million in the quarter, and we have reduced our net debt by nearly a half-billion dollars since a year ago at this time. Our long-term outlook is strong."
Global Champion sales increase
Global Champion constant-currency sales increased by 26% in the third quarter. Champion achieved its ninth consecutive quarter of strong double-digit global sales growth in constant currency, excluding the US mass channel. Domestic Champion sales increased by 29%, and international Champion sales increased by 24%, with double-digit gains in Europe, Asia, and Australia.
In the third quarter, the company also entered an agreement to add a distribution partner for Champion in South Korea. The company had previously announced the addition of a second distribution partner in China. Combined, the new distribution partners are expected to nearly double the number of Champion branded stores in China and Korea to more than 200 by the end of 2020.
Global consumer-directed sales, consisting of company-owned or brand retail stores and all online channel sales, increased by 10% on a reported basis in the third quarter, representing 23% of total sales.
Debt leverage decreases
The company reduced net debt at the end of the third quarter by around US$ 250 million compared with the end of the second quarter. Compared with the end of the third quarter a year ago, net debt has been reduced by US$ 470 million. The company's leverage at the end of the quarter was 3.3 times net debt to adjusted EBITDA. The company expects to further reduce leverage to 2.9 times by the end of the year, in line with the company's preferred net debt range over time.
2019 guidance
Hanes has updated full-year financial guidance for 2019. The company expects 2019 net sales of US$ 6.935 billion to US$ 6.985 billion, GAAP operating profit of US$ 900 million to US$ 925 million, adjusted operating profit of US$ 955 million to US$ 980 million, GAAP EPS of US$ 1.61 to US$ 1.67, adjusted EPS of US$ 1.74 to US$ 1.80, and net cash from operations of US$ 700 million to US$ 800 million.
At the midpoint of full-year guidance, International segment net sales are expected to increase more than 7%, and constant-currency organic sales growth is expected to approach 12%. Growth drivers are expected to be Champion sales growth in Europe, Asia and Australia, as well as innerwear growth in Asia, Australia and the Americas.
US Innerwear net sales at the midpoint of guidance for the full year are expected to decrease by 2.5-3%, while fourth-quarter net sales are expected to decline by around 2%. US Activewear net sales at the midpoint of 2019 guidance are expected to increase by around 3.5%, including mid-30% growth for Champion sales outside of the mass channel, a decline of approximately 7% for the Champion mass business, and a decline in the remainder of the Activewear segment as the company focuses on higher-margin products and navigates softer second-half industry demand trends in the printwear channel.
This article is also appears in...