21st October 2016, London
Invista presents 2017-2018 Lycra trends and fashion directions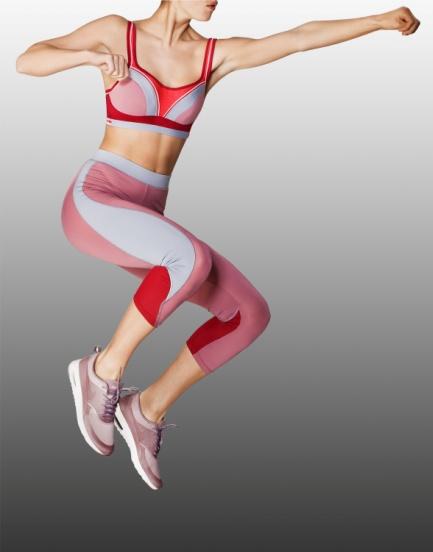 Invista, a leading integrated producer of fibres and polymers and owner of the Lycra brand, presented its 2017-2018 global Intimate Apparel, Swimwear & Athleisure trends and fashion directions.
Invista and trend forecasting agency Stijlinstituut Amsterdam predicted the must-have trends for 2017/18, which were brought to life through a Lycra capsule collection featuring the latest trends and technologies. "Invista presents a great variety of trends for Intimate Apparel and Swimwear because wearers come in vast numbers, each one with their own lifestyle and multifaceted personality, adapting to constantly changing environments," said Claire O'Neill, Intimate Apparel & Swimwear Marketing Segment Manager at Invista.
"It is the versatility of the Invista fibre portfolio that enables and facilitates these dynamics by offering flexible and performing wardrobes to suit every woman and her various "me's". The addition of the Athleisure platform reflects an exciting opportunity for intimates and bodywear brands to expand their business."
Intimate apparel trends
Four trends highlight the rise in health, fitness and mindfulness as a lifestyle with the engaging motto I Am Every Woman.
The first trend, Optimised Self, is about maintaining the body balance. Fabrics with improved performance and comfort are key to achieving great style: they must shift sweat – employing Coolmax technology, or compress muscles and optimise performance by using Lycra Power technology. New Cooling technology by Lycra brand aims to deliver superior comfort with moisture management while FreshFX technology by Lycra brand is designed to provide freshness in wear through fibre innovation.
Flawless Me trend represents the current focus of consumers on health, mindfulness, peace and tranquility. Fabrics using Lycra Beauty Cooling smooth and pamper the skin, offering sculptural shaping with comfort and long lasting freshness. Draping fabrics feature Lycra Beauty brand to offer contouring qualities. A palette of pale shades matches the softness and subtleness of this mind-set, the company reports.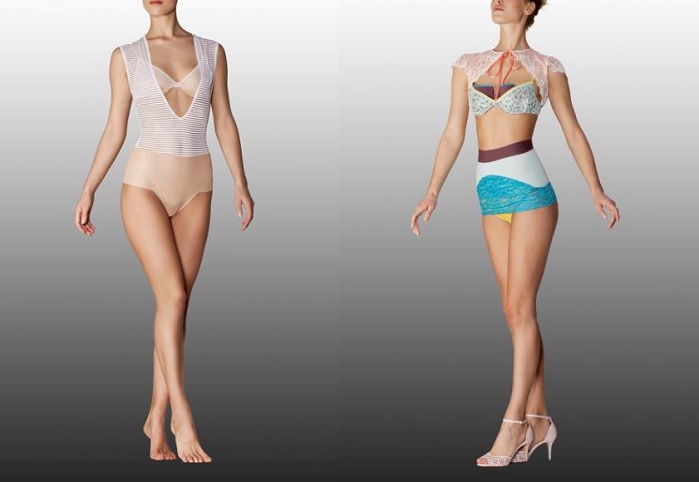 Most Feminine Me is representative of feminine lace designs. Projected via the use of modern materials, Lycra fibre is said to add freedom and comfort to any lace garment. Xtra Fine technology by Lycra brand is designed to provide for smooth-fitting fabrics and Easy Set technology allows heat-sensitive fibres such as viscose and acetate to be used. Asia inspires the use of colour – a subtle, sunlight yellow with a golden hue, kimono green, mysterious vapour-grey, a deep, warm hazel, and a rose flower blush.
Finally, The Rebel In Me embraces festival wear with a rebellious and wild nod to fashion and music. Shaping technology by Lycra provides structure. Fabrics are bright, mixing heritage and modernity, romance and tech, leather and lace. Folk influences collide with punk, pop and art. This is a palette of daring contrasts and festive/party shades. Black is the rebel's essential base colour and Lycra Black technology is used for deeper, darker, radical shades.
Swimwear trends
My Wild Side is about connecting with nature. Swimwear glorifies the strong and athletic-looking, so Lycra Shaping technology is key. Textiles are lightweight and draping, with wild-shaded, slightly raw colour clashes, hues are fierce. Arctic green, fresh opaline green, dolphin beige and beet red stone blue dominate the cool palette. Fabrics for this trend have animal skin and tribal prints with leather looks and camouflage glamour.
Better Me aims to use engineered illusions to re-design the female form; it is about making strong statements, showing off curves with force and finesse. Black is perfect for illusionary shaping and is possible with Lycra Black technology. It also aims to deliver durable chlorine resistance, excellent uniformity and virtual elimination of unwanted elastane grin-through. A powerful palette of bright white, barely blue and steel grey is spiced up with a shot of cayenne.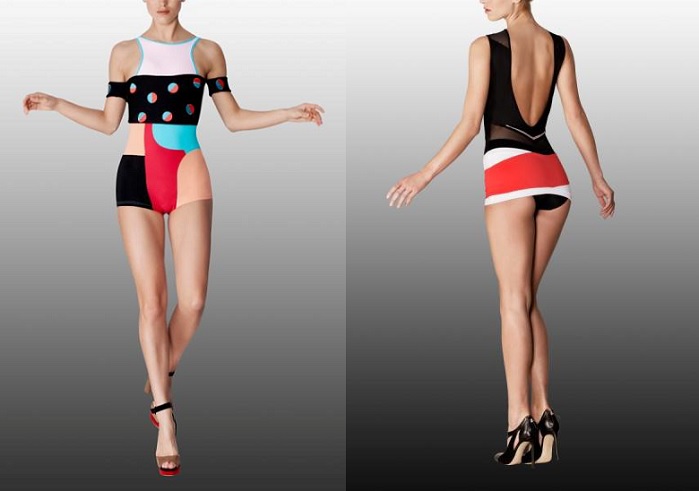 The final trend, Playful Self is about new ideas, personalised swimwear and creatively versatile wardrobe. The perfect base for easy-wear, feel-good garments is LastingFIT technology by Lycra brand, according to the company. Fabrics are bold and plain, with geometric patterns or collage-type blocking, Black technology by Lycra brand is used.
This article is also appears in...