The "brain storming" phase of the new MarediModa Trend Board has been officially kicked off on 11 April, at the MarediModa head office, aiming at forecasting the upcoming beachwear, intimates and athleisure trends S/S 2019. MarediModa, the beachwear, intimates, athleisure, fabrics and accessories show, will take place from 7-9 November in Cannes.
A completely new trend forecasting formula is composed by Mr David Shah, trend forecaster and publisher of View Magazine, Mrs Anne Marie Commandeur from the Stijlinstituut in Amsterdam, a leading figure in the world of trend forecasting and the style bureaux of the member companies of MarediModa who brought their contribution in this initial stage.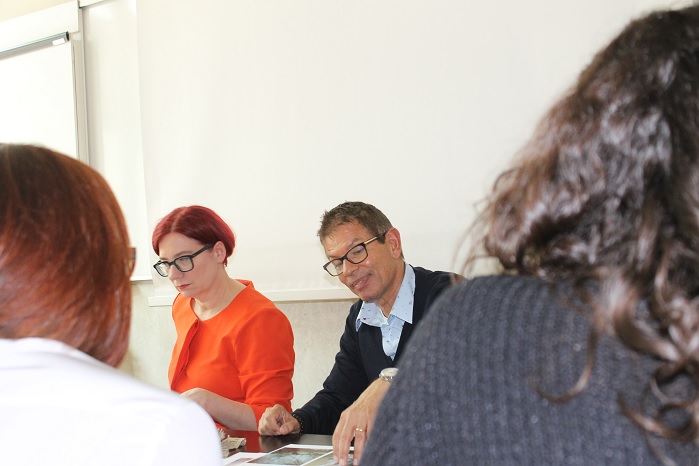 "The idea of ​​involving a world-renowned trend forecaster as Mr David Shah and a professional in fashion trends – Mrs Commandeur, reflects the original spirit of the Cannes trade show which is that to generate knowledge through in-depth and scrupulous analysis of tomorrow's directions," organisers report.
Right now, the MarediModa Trend Board is working on the final topics to be presented to an exclusive audience of companies taking part in the next edition of the MarediModa exhibition. The first trend presentation is taking place in Barcelona in the beginning of May and then in Como.
"This is a very unique and unrepeatable opportunity for industry operators to access a real storage of creative information and inputs which are the basic ingredients for creating new collections," say organisers.
This article is also appears in...