10th August 2015, Colombo
Textured Jersey Lanka profits rise 26% in first quarter
Textured Jersey Lanka PLC (TJL) has reported a net profit of Rs 206 million for the quarter ended 30th June 2015 (1Q FY 2015/16) this week, with overall profit growth of 26% year on year.
TJL Chairman Bill Lam said that, the company achieved two key strategic milestones during the year; announcing the acquisitions of Ocean India (Private) Limited (OCI) and Quenby Lanka Prints (Private) Limited (QLP).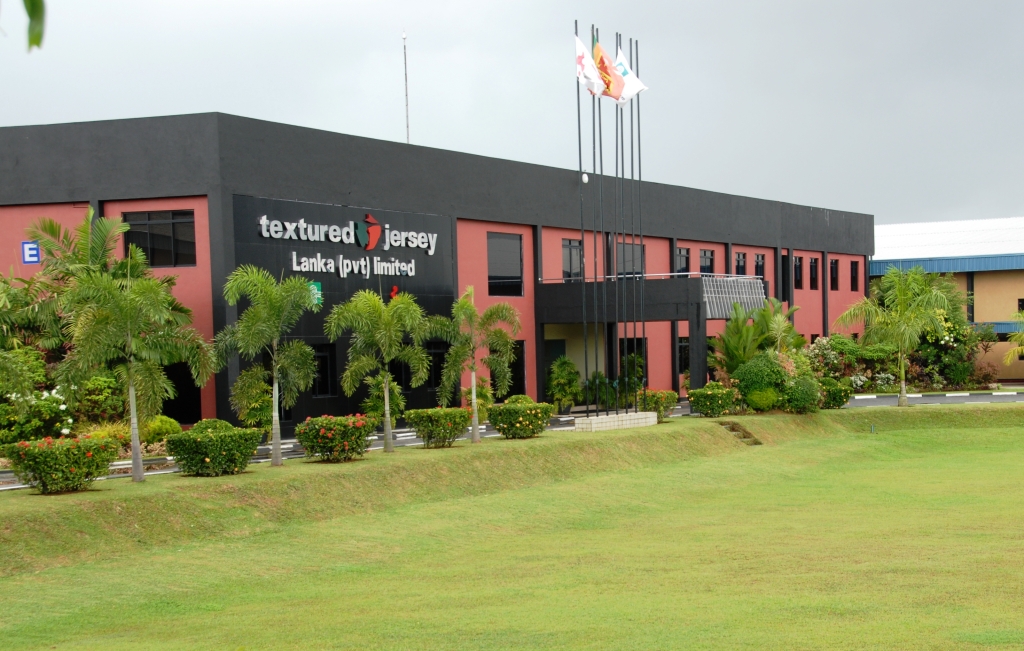 During 1Q FY2015/16, pursuant to the conclusion of all legal and regulatory formalities, TJL was able to consolidate QLP as a wholly owned subsidiary of TJL with effect from 1st June 2015. Accordingly for 1Q FY 2015/16 TJL recorded consolidated revenue of Rs 2.8 billion with a net profit of Rs 206 million creating a platform for synergies and further growth in value added products.
For the period ended 30th June 2015, on a standalone basis TJL recorded a net profit of Rs 189 million up 15% year on year. This result was achieved on the back of a top line of Rs 2.7 billion representing a 2% year on year increase, while the gross profit came in at Rs 297million, up 36% compared to the same period last year.
The increase in gross profit could be directly attributable to the improved margins achieved during the quarter under review, the company reports. Standalone TJL gross profit margin for 1Q FY2015/16 was at 11% compared to 8% during the same period last year. According to Mr Lam, this reflects the impact of the previously expanded manufacturing capacity now translating to bottom line margins.
With QLP results being consolidated with effect from 1st June 2015, the consolidated gross profit for TJL for the quarter ended 30th June 2015 came in at Rs 323 million.
Mr Lam further stated that, despite the increase in administrative expenses due to systems and processes being strengthened to accommodate the planned expansion strategy, the strong performance at gross profit level allowed TJL to post an operating profit of Rs171 million for 1Q FY 2015/16, recording 39% year on year growth on a standalone basis. On a consolidated basis, TJL reported an operating profit of Rs 188 million.
TJL continued to maintain a strong balance sheet as at 30th June 2015, with Rs 3.4 billion in cash and zero long term debt. However Rs 1.4 billion of short term debt was added to manage and optimize the timing effects of cash flows and investments. Despite the better cash position versus a year before, lower interest rates led to net finance income dropping 51% to Rs 8.7 million compared to 1Q FY2014/15.
The combined effect of improved gross margins, and diligent overhead management enabled TJL to report a strong bottom line performance despite reductions in net finance income. TJL was able to conclude the quarter under review with a net profit of Rs 189 million on a standalone basis, growing 15% year on year, which resulted in a consolidated net profit of Rs 206 million.
Commenting on expansion plans, Mr Lam highlighted that the business integration and value creation process of QLP is well underway while all the ground work has been laid to commence the ramp up of the integration process with OCI. With TJL's proven execution capability, the exposure obtained via the technical services agreement, and the strong support extended by the OCI and QLP management teams, there is much optimism that the core business fundamentals will be greatly enhanced in the future.
He concluded by stating that the TJL management is encouraged by the positive responses given by its customers towards the recent acquisitions and remain confident that the steps taken will lay a solid foundation for long term growth.
Further reading
Textured Jersey Lanka to buy Indian knit fabric manufacturer for US$ 15 million
This article is also appears in...