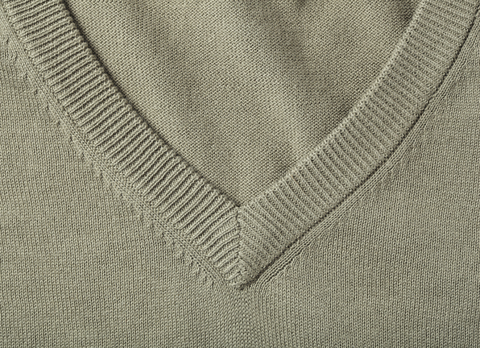 With 1.3 million employees, 3800 businesses and exports worth USD 27.2 billion in 2015, Vietnam's textiles and clothing today represents one of the largest exporters in the world. Where clothing is concerned, it is the fourth-largest exporter in the world after China, the European Union and Bangladesh. It is the second-largest supplier of clothing to the United States and the sixth-largest to the European Union.
The competitiveness of the Vietnamese sector the topic of discussion during one of a series of presentations organised and moderated by Evalliance and its president Jean François Limantour, as part of the Apparel Sourcing trade show, which took place in Paris last month.
The presentation entitled Vietnam, a very competitive industry examined the various drivers of the country's growth in the textiles and clothing industry sectors, including government policies and efficient factor costs, as well as a healthy level of productivity, employee skills and a far sounder business climate than in other ASEAN countries.
Strong growth
Vietnam has been experiencing strong growth for four years in its exports to Europe, in particularly to Germany, Great Britain, France and Spain, where it sells parkas, waterproof jackets, trousers, T-shirts, women's blazers, knitwear and knitted goods and shirts in particular.
With the support of government bodies, the sector is pursuing a policy of upgrading the products it offers in order to move away from heavy reliance on subcontractors (CMD) and to this aim is devoting huge efforts to professional training, including the fields of design and fashion marketing, and is investing in new production, CAD and management technologies.
Foreign investment
The sector is also spurring development in distribution in Vietnam and, thanks to state incentives, is endeavouring with some success to attract foreign investment in textiles (spinning, weaving, finishing), especially from China, in order to meet its manufacturers' needs for raw materials.
The textiles and clothing sector in Vietnam views the future with confidence, all the more so as the forthcoming implementation of two free trade agreements, the Trans-Pacific Partnership (TPP) and the FTA with Europe, are set to expand access to Western markets even further.
Apparel Sourcing
Having grown to one hundred exhibitors, this edition of Apparel Sourcing Paris demonstrated a unique European offer for clothing production and accessories and has been able to attract the interest of customers from far away, including America, organisers report. Praised by visitors for creating great networking opportunities stimulating decision making and business negotiations, the fair offered a diversity of services, products and skills.
"Visitors noticed the increased presence of certain countries like Hong Kong, China and Vietnam, which drew a lot of attention and were very busy, but also the return of Morocco and Tunisia, which offer short lead times that are also used by a good number of visitors," commented Michael Scherpe, President of Messe Frankfurt France.
This article is also appears in...