15th May 2014, Obertshausen
Tea-time fashion lace from Karl Mayer
Karl Mayer presents a new lace design worked on a LJ 65/1F Jacquardtronic Lace machine. The manufacturer believes the lace on the smart tea-time dress is the most feminine of all fashion accessories for the most British of all rituals in the United Kingdom.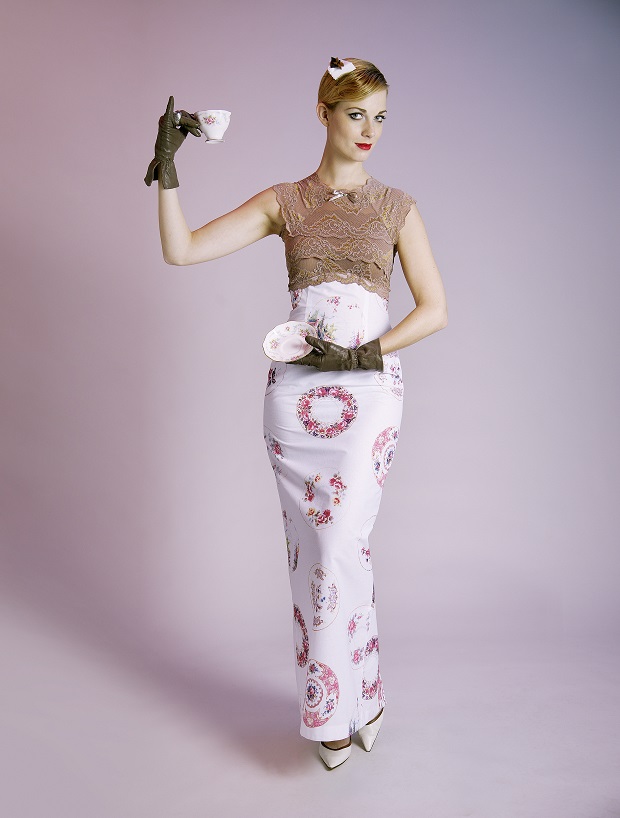 The openwork trimming features decorations and leaf arabesques in a detailed arrangement on a relatively dense ground.
3D conciseness
The conventional design stands out because of its outlines with almost three-dimensional conciseness – the result of using a bourdon cord yarn consisting of a polyester sheath and an elastane core, the company reports. An 1800 dtex yarn was used and worked on a JL 65/1F machine.
Excellent performance
According to Karl Mayer, fitted with an optimum PPD, the Jacquardtronic Lace delivers an excellent performance. In spite of the demands imposed by the yarn, it reaches a speed of 800 min-1.
In addition the JL 65/1F with its long shogs also produces designs with projecting clip-pattern-like arcs.
This article is also appears in...