8th April 2009, Manchester, United Kingdom
Technical Knitting for Innovation - One Day Conference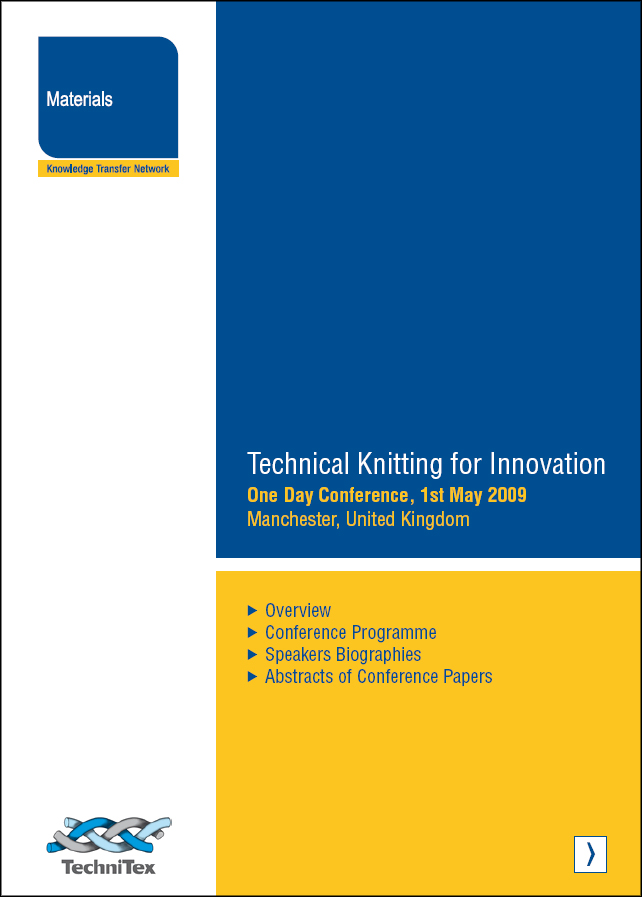 Technitex, a UK government funded knowledge transfer group within the Materials KTN, is hosting 'Technical Knitting for Innovation', a one day conference, which will focus on innovation in knitted textiles. The event will highlight new products and technologies, and present novel research in knitted textiles.
Event Info:
Friday 1st May 2009
Free event for all delegates
Venue:
Cockcroft Theatre, Manchester Conference Centre, Weston Building, Sackville Street, Manchester
M1 3BB, United Kingdom
Key Topics:
• Electro-Textiles
• SMART Textiles
• Medical Textiles
• Knitting Technologies for innovation
Who Should Attend?:
• Manufacturers of knitwear and warp and weft knitted fabrics
• Suppliers of fibres, yarns and chemicals
• Suppliers of machinery and equipment
• Brands and retailers of functional knitted textiles
• Textile Academics
• Textile students
This article is also appears in...