Indorama Ventures Public Company Limited (IVL), a leading chemical producer, has reported core net profit of US$ 110 million in the second quarter of 2017, a 31% increase compared to the same period last year. Year-on-year revenue growth was up by 11% to US$ 2,089 million, despite planned turnarounds that led production down by 4% to 2,223 million tonnes.
Core EBITDA for the company grew by 9% to US$ 239 million, driven by prudent investments made in the higher-margin HVA businesses; integration into key feedstocks in balanced markets and timely investments in key regions. Cash flow from operating activities grew by 87% YoY to US$ 286 million. The last twelve months have seen steady to strong integrated industry margins compared to the declining trend in previous five years, the company reports.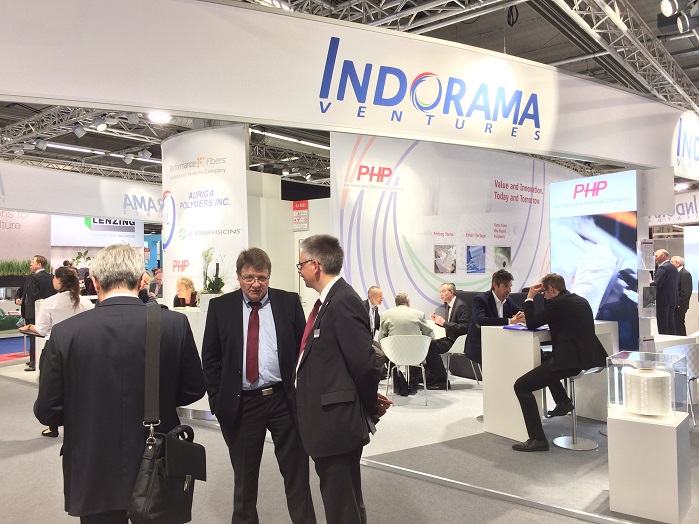 "IVL is testimony of a well-planned strategy. This strong performance overall further reaffirms that IVL's pursuit of greater scale and breadth across geographies and verticals is the right path," commented Aloke Lohia, Group CEO of IVL.
"Today, IVL has approximately US$ 3 billion in annual revenue from HVA products serving applications that individually grow at healthy rates of around 7% year-on-year. The automotive segment is a key growth driver in IVL's HVA portfolio. China, for instance, is an exciting growth area today, and our recent acquisition of Glanzstoff comes with a brand-new plant in Shandong, China which together with the expansion of our Performance Fibers plant in Kaiping City, due for completion in 1H2018, will allow us to serve an even greater number of customers with a broader automotive portfolio."
Rotterdam PTA expansion
The Rotterdam PTA expansion is complete with final fine-tuning events being executed and begins contributing in the third quarter as Europe's most efficient integrated PET/PTA plant. Meanwhile, the company is on track to complete its 440,000 tonnes/ annum US Gas Cracker project and expects refurbishment to be complete by the end of 2017.
Around 90% of the output produced will be used as a feedstock at IVL's Texas EO/EG facility, which will allow the company to further integrate and capture full value chain gains, as well as an improved return on capital.
Outlook
"The strength of our first half results further reinforces our confidence in beating our full year targets. We are well-positioned for another year of solid growth. Our innovative HVA products, the positive tailwinds in volume and margin and the impact from operational excellence actions taken during the year, are expected to continue contributing to earnings growth," said Mr Lohia, commenting on the outlook for full year 2017.
"I remain confident that the continued business transformation efforts we have made, combined with scale and best-in-class assets in our portfolio, will support our continuing journey of profitable growth, while providing shareholders the opportunity to participate in the unparalleled value creation potential of the company."
Indorama Ventures
Indorama Ventures Public Company Limited, listed in Thailand, is one of the world's leading petrochemicals producers, with a global manufacturing footprint across Africa, Asia, Europe and North America.
The company's portfolio comprises necessities and High Value-Added (HVA) categories of polymers, fibres, and packaging, selectively integrated with self-manufactured ethylene oxide/glycols and PTA where economical. IVL products serve major FMCG and automotive sectors, i.e. beverages, hygiene, personal care, tire and safety segments.
This article is also appears in...