18th October 2016, Obertshausen
New Centre of Excellence for double-bar raschel machines opens in Japan
Karl Mayer, the leading warp knitting machinery manufacturer, has announced the completion of its new Development Centre in Fukui, Japan, which focuses on warp-knitted spacer fabrics.
The Karl Mayer's new Centre of Excellence for double-bar raschel machines was set up at Nippon Mayer, Karl Mayer's Japanese subsidiary, which was reorganised and modernised extensively for this purpose. The work on this new facility was concluded in September 2016. The office buildings were renovated first of all, followed by the assembly hall in 2015. A model Development Centre was also finished in July 2016.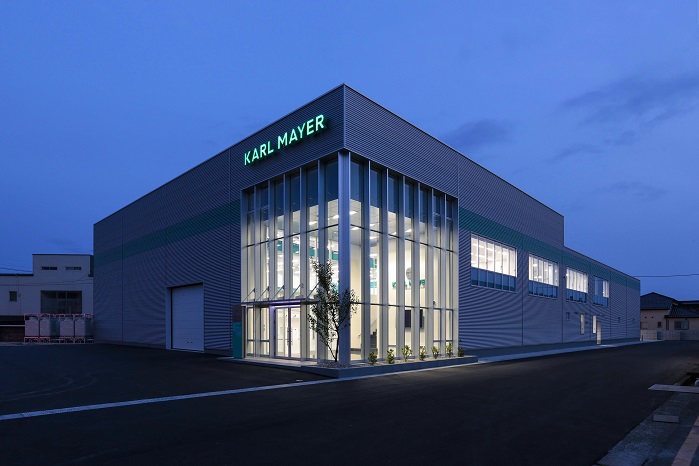 An indispensable feature of technical and semi-technical applications, warp knitted spacer fabrics make car seats feel comfortable and provide padding, bring a touch of style and comfort to sports shoes, and make mattress assemblies breathable and comfortable. These functional, 3D warp-knitted textiles are produced on double-bar raschel machines. Their characteristics can be varied extensively, so that they offer an enormous business potential.
Scope for innovation
With the investment in Nippon Mayer, Karl Mayer's Japanese site in Fukui became the Centre of Excellence for the development, construction and technical support of double-bar raschel machines. Special machines and applications – for example, super-firm nets and medical textiles – and the provision of technical support to high-level customers, also became part of the company's remit.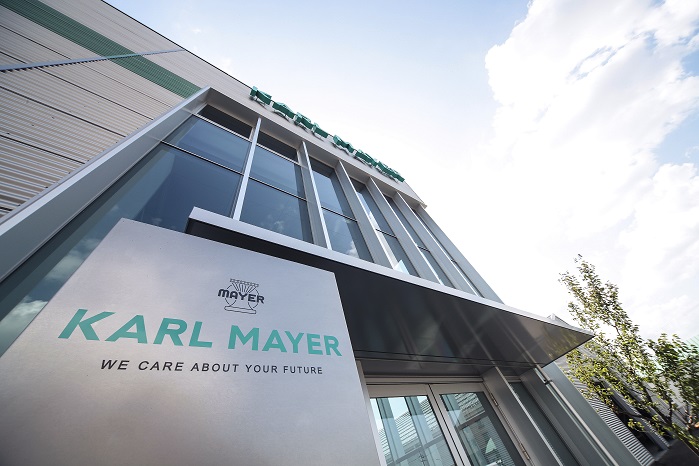 In order to achieve this, the new "command centre" for warp-knitted spacer fabrics relies on a workforce of 62 people, and the services provided by the entire Karl Mayer Group.
The site in Fukui also has its own Development Centre. The building is located on the site of an existing hall complex and was opened in July 2016. It covers an area of 63 x 31 metres. There is room for developing textiles and for demonstrating machines, particularly to interested companies in the shoe and clothing industries. There is also space for the Karl Mayer Academy training courses, and a small but excellent specialist production centre.
This article is also appears in...