Leading flat knitting innovator Shima Seiki will show its latest technology in Shanghai next week at the International textile machinery exhibition ITMA Asia + CITME and with 'Open Your Future' as its exhibition concept, emphasis is placed on bringing the future closer to within reach of the present, with help from the right partner and the right technology. Shima Seiki offers its partnership and technological expertise for the benefit of knitting industries in China, Asia and beyond by anticipating upcoming needs in each of those markets.
WHOLEGARMENT Revolution
Inevitably, Shima's revolutionary WHOLEGARMENT technology will be the centre of attention. In an ITMA Asia + CITME preview this morning, Shima Seiki spokesperson Mr. Masaki Karasuno said: "Because of their capability to produce an entire garment without the need for sewing or linking, Shima's WHOLEGARMENT knitting machines realize quick response production with on-demand capability thanks to reduced lead times, and offer reduced dependence on labour as well as associated cost reductions, not to mention sustainable production using the minimum amount of yarn required to knit a single garment."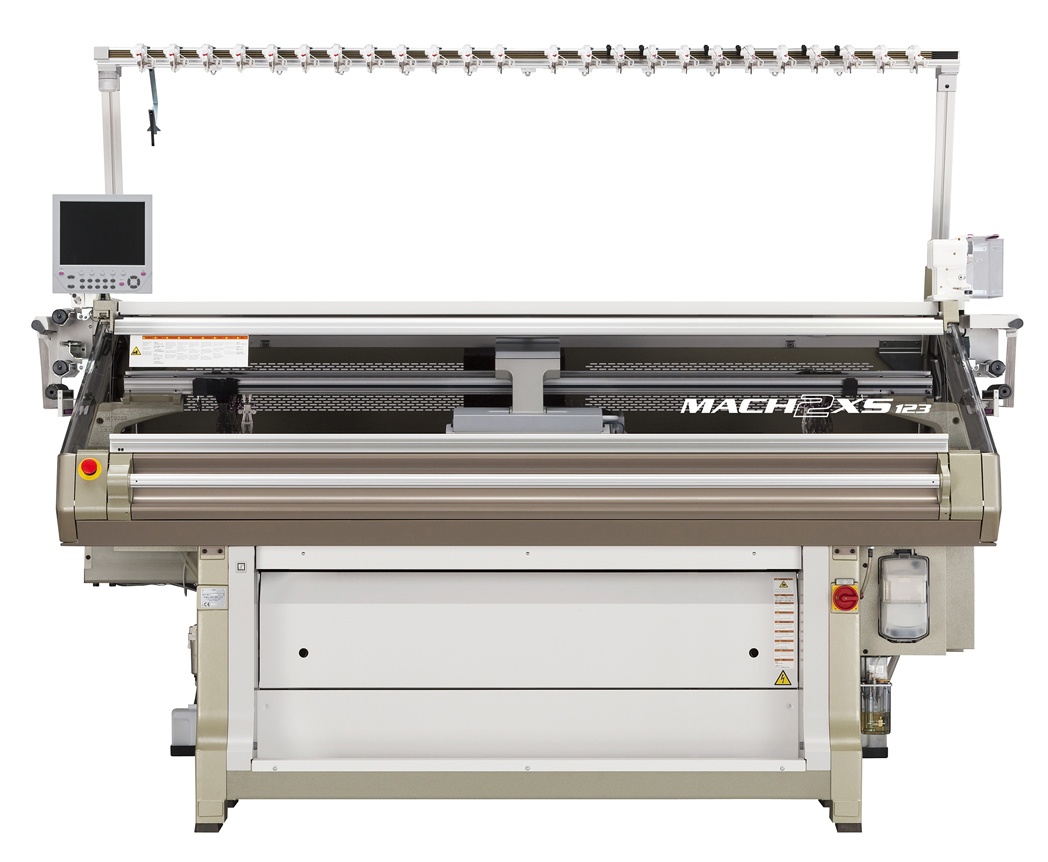 Introduced over 20 years ago for such markets as the U.S., Europe and Japan as a countermeasure against the wave of inexpensive imports from China at the time, WHOLEGARMENT knitting has, Karasuno says, "been the source of many a small revolution within individual markets and factories that were determined to survive some trying times in the history of modern textiles," continuing:
"Ironically enough, WHOLEGARMENT knitting is now considered an immediate answer to the current needs of a highly evolved Chinese knitting industry that must now cater to a domestic market with increasing demand for more fashionable items, while dealing with high wages and a diminished workforce. The time is right for China to undergo its own WHOLEGARMENT revolution."
At ITMA Asia WHOLEGARMENT knitting is represented by Shima's flagship MACH2XS machine featuring the company's original SlideNeedle on four needle beds and spring-loaded full-time sinker system, introduced to much acclaim at ITMA 2015. MACH2XS is shown in ultrafine 15L and mid-to-coarse 8L gauges. In addition, the compact SWG061N2 demonstrates its flexibility for knitting a wide range of fashion items and accessories, as well as technical textile applications.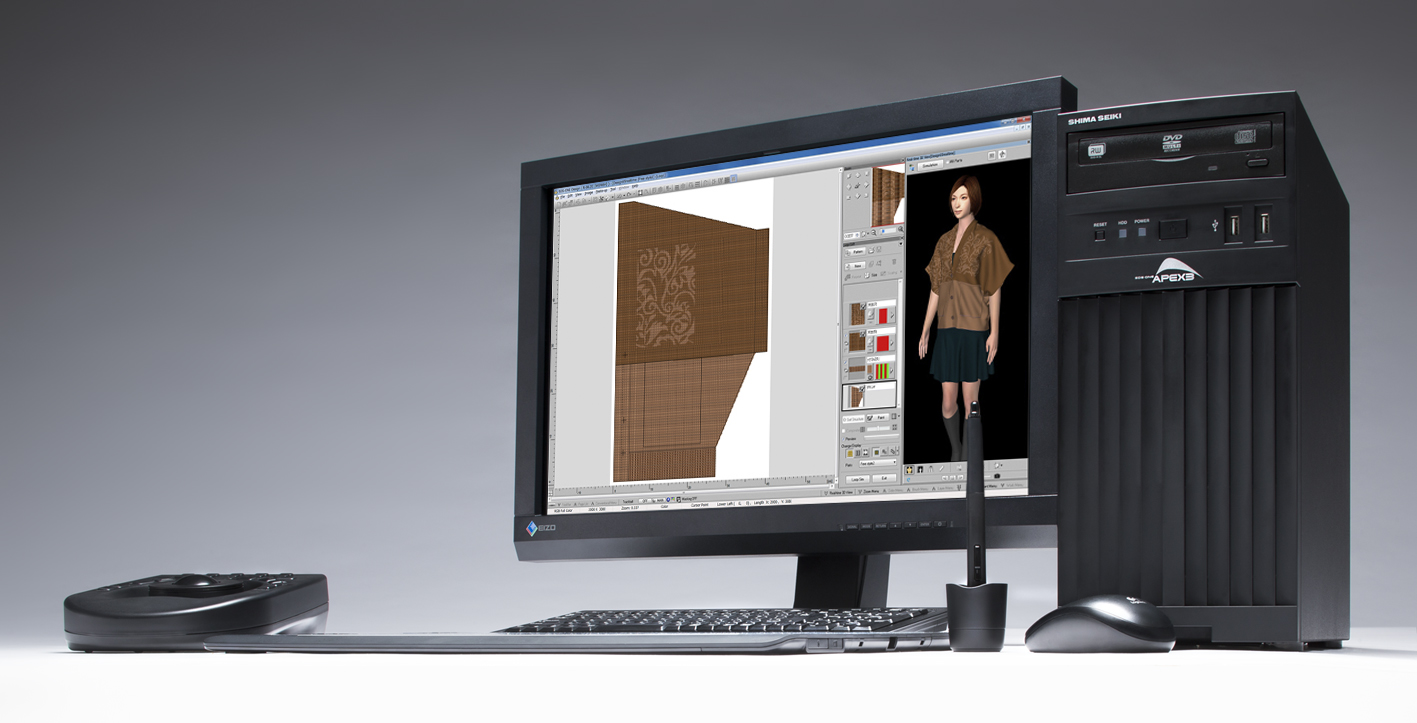 According to Karasuno, equally important in taking advantage of WHOLEGARMENT knitting, is the SDS-ONE APEX3 3D design system that proposes revolutionary changes to the knit supply chain. At the core of Shima Seiki's 'Total Fashion System' concept, APEX3 offers comprehensive support of the entire process of knitwear production from planning and design to production and sales promotion, as well as capability for Virtual Sampling.
Karasuno is enthusiastic about the design system's capability. "Ultra-realistic simulation capability allows Virtual Sampling to minimize the costly time- and resource-consuming sample-making process while enhancing presentation quality. Ultimately, APEX3 functionality combines with on-demand production capability of WHOLEGARMENT knitting to form a synergy that provides game-changing flexibility in knitting and distribution."
To further enhance the planning and design capability of APEX3, Shima recently launched its fashion web service staf (Shima Trend Archive and Forecast), which will also be demonstrated.
Another recent development on show in Shanghai will be Shima KnitPLM. In order to manage the knit supply chain even further, Shima KnitPLM offers comprehensive management from material sourcing, production planning and monitoring, factory and machine allocation, inventory control, and shipping, customized especially for the knitting sector. Along with SDS-ONE APEX3, demonstrations will be held at ITMA Asia to show how KnitPLM can provide smooth and efficient workflow through each stage of the knit supply chain.
Shaping Evolution
But there is much more on show at the Shima booth in Shanghai, in addition to WHOLEGARMENT technology. The means for steady evolution is available to customers who are ready to take the next step in conventional flat knitting with the latest offerings in shaped knitting technology. Especially of note here are two machines with differing needle bed architecture; each with varying degrees of capability; and both with great potential for assisting growth in Asia with its diversified market needs.
The first is a machine that borrows heavily on Shima's unique experience with four-bed knitting, featuring a pair of loop presser beds mounted above a conventional V-shaped needle bed. The SRY machine offers full control over press down of individual loops for high level capability in flechage and inlay patterns, opening doors to new possibilities in knit fashion with unique patterning potential. At ITMA Asia Shima's SRY183LP will be shown with a 72-inch/180cm-wide needle bed for supporting garment-length production and an available maximum of 30 intarsia carriers for full intarsia patterning capability, in ultrafine 16 gauge.
The second machine is the brand new SVR123SP featuring a single loop presser bed located above the rear needle bed. Making its debut at ITMA Asia in fine 14 gauge, SVR123SP is capable of a wide range of knitting from fashion to technical textiles. Based on the industry-benchmark SVR-series, its triple knitting system is capable of highly productive knitting of complex structures such as inlay.
Next step Shima Seiki
"Whatever the level of technology of individual factories, whether they be in China, Asia or any other region, one thing is clear. Almost everyone in the industry is looking for something new to help distinguish their products and services from others and to help take them to a new level of business. Whether they are looking for an evolutionary extension along a familiar course, or an outright revolution, Shima Seiki is their one-stop source," Masaki Karasuno concludes. The next stop is at ITMA Asia, in Hall 4, Stand C33.
Exhibition Details
Exhibition: International Textile Machinery Exhibition
ITMA Asia + CITME 2016
Date: Friday, 21st October - Tuesday, 25th October 2016
Hours: 9:00AM~6:00PM
Location: National Exhibition and Convention Center (Shanghai) 333, Songze Avenue, Qingpu District, Shanghai, China Tel: +86 21 62700066
Organizer: Beijing Textile Machinery International Exhibition Co. Tel: +86 10 85229662
Booth No.: Hall 4, Stand C33
Exhibited Technology
MACH2XS123 15L - WHOLEGARMENT Knitting Machine
MACH2XS153 08L - WHOLEGARMENT Knitting Machine
SWG061N2 15G - WHOLEGARMENT Knitting Machine
SRY183LP-SC 16G - Computerized Flat Knitting Machine
SVR123SP-SV 14G - Computerized Flat Knitting Machine
SDS-ONE APEX3 - 3D Design System
Shima KnitPLM - Knit Product Lifecycle Management
staf - "Shima Trend Archive and Forecast" Web-Based Fashion Service
Shima Private Server - Cloud Hosting System
For more information, please contact:
SHIMA SEIKI MFG., LTD.
Tel: +81 (0)73-474-8210