4th February 2010, Misgav, Israel
Tefron appoints turnaround CEO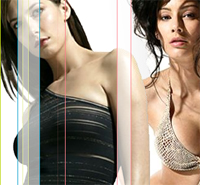 Leading producer of seamless intimate apparel and active wear Tefron, has announced the appointment of industry veteran Amit Meridor to the position of CEO, effective 21 January 2010. Meridor brings to Tefron 15 years of direct experience in the textile industry, as well as executive managerial experience in business development, special situations and turnaround programs, which Tefron's board of directors believes will contribute greatly to Tefron's new phase of growth and development.
Meridor gained his textile industry experience working for Nilit Fibers Ltd, an Israeli manufacturer of high-quality yarn and fibres recognized for its high standards of manufacturing and innovation. Serving in a broad range of key managerial positions between 1990 and 2005, including the management of manufacturing processes and sales, he worked closely with Tefron and most other seamless producers around the world gaining valuable knowledge of the sector.
Prior to his appointment at Tefron, Meridor served as CEO of CMT Medical where he is said to have successfully executed a turnaround plan for the company and facilitated the merger of CMT Medical with a large European electronics and systems company.
"Tefron has a strong international reputation for innovation on which I intend to capitalize as we rebuild customer and investor confidence in our ability to deliver the best products in the market. As part of the team, I look forward to leading the Company's expanding sales and international diversification efforts and to forging new relationships to expand Tefron's footprint in the industry," Meridor said today.
Meridor holds a B.SC in Industrial Engineering from the Technion Israel Institute of Technology and an MBA from Tel Aviv University, Israel.
This article is also appears in...