18th November 2016, Montreal
Tefron moves North American headquarters to Montreal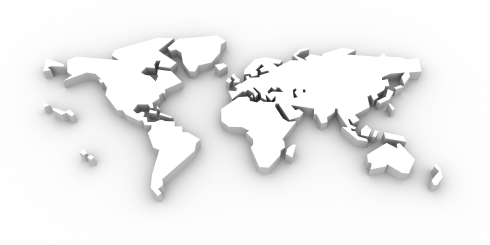 Tefron, an Israel-based manufacturer of seamless activewear and intimate apparel, has signed a Memorandum of Understanding (MOU) with the City of Montreal in Tel-Aviv to move its North American Headquarters from New York City to Montreal.
According to the company, the expansion of the Montreal office and its designation as North American Headquarters will allow the team to continue to grow beyond the ten-fold expansion it has undergone since 2012.
"Montreal is a wonderfully multi-cultural city that has a huge pool of amazing talent and a long history of success and innovation in the fashion and garment sectors. We are proud to call Montreal home and are committed to helping write the next chapters in the history of this storied city, by making our Montreal office our North American Headquarters," said Michael Gold, President North America, Tefron.
Montreal's current team of 30 manages the company's sales, customer service, design, production, sourcing, IT, invoicing, administration, business analysis, logistics, and accounting functions. Additional roles will be added in R&D, HR, and global marketing.
Montreal
Although Montreal's leadership in fashion and textiles appears to have waned with manufacturing moving overseas, Tefron depends on its Montreal based management team to steer the business to enhanced growth and profitability.
"After many difficult years in the textile and fashion industry, Montreal is returning as a major player, notably thanks to the efforts of mmode, a fashion cluster organisation. The fact that the head offices as important as those of Tefron in North America are moving to Montreal sends a strong signal of the city's importance in the clothing industry," commented Denis Coderre, Montreal Mayor.
For Debbie Zakaib, Executive Director at mmode, the Fashion Industry's Metropolitan Cluster, commented: "The Cluster welcomes ground-breaking and job-creating initiatives that contribute to the growth and economic prosperity of Quebec's garment and textile industry. We salute opportunities that help to position Montreal as a leader in global fashion and we celebrate the companies that highlight our industry's expertise and its capacity to innovate."
Anticipated growth
Tefron offers innovations like seamless sewing, 3D sewing, and wearable technology as white label product to some of the world's largest and most well-known brands including Victoria's Secret, Under Armour, Adidas, Pink, and Walmart. Tefron's Montreal Headquarters will be the main point of contact for managing the entirety of its North American operations.
"Greater Montréal's fashion industry, although touched by globalisation in recent years, has been able to restructure itself with new business models. It is attracting more world-class players and is a key contributor to the metropolis," said Hubert Bolduc, President and CEO of Montréal International.
"The presence of Tefron's North American headquarters as well as the anticipated growth of its activities are definite advantages in the positioning of the region in the fashion and design industry, with high quality jobs and a strong value-added contribution."
This article is also appears in...