16th December 2013, Israel
Tefron to partner Brandix in new seamless plant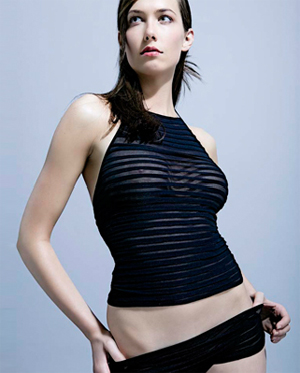 Israeli seamless lingerie and sportswear producer Tefron Ltd is reported to be expanding its business in Asia with the signing of a memorandum of understanding with Brandix of Sri Lanka to set up a joint company in the seamless market, with an estimated turnover of $2 billion per year.
In a news post yesterday Tefron CEO Gil Shimon apparently told the Globes news website (www.globles.co.il): "This is an excellent tie-up between industrial capacity and technological leadership."
According to the report, Tefron did not disclose financial details of the investment or the revenue potential of the company to be set up, but it does say that the plant will have 50 knitting machines. The type or brand of knitting machines was not disclosed.
The report continued: "Tefron says that Brandix is the largest exporter of clothing in Sri Lanka, manufacturing for leading international brands such as Gap and Marks & Spencer. The final agreement will be signed within three months, and will be subject to approval by Tefron's financing banks."
Tefron is traded on the Tel Aviv Stock Exchange at a market cap of NIS 39 million.
This article is also appears in...

As yet Tefron has not commented on the type or brand of knitting machines which will be prurchased for this venture. However, our sources say that these will be standard bodysize circular knitting machines for underwear production.