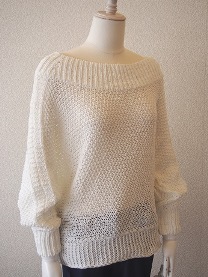 Teijin Frontier, the Teijin Group's fibre products converting company, has developed Solotex RC, a polytrimethylene terephthalate (PTT) fibre with a bulky three-dimensional structure for lightweight and cushiony high-function knitted fabrics.
The company envisions a wide range of promising applications for Solotex RC, which include sports apparel, bedding and industrial materials.
Accoridng to the manufacturer, the new fibre offers a number of advantages, including soft, smooth texture and colourability, as well as cushioning thanks to its shape-retaining property. In addition, the fibre is said to offer warm and gentle elasticity thanks to a molecular structure and omnidirectional bulkiness due to a three-dimensional structure. The fibre is easy to care as a synthetic and it also provides for highly comfortable wear due to the fibre's strechability, the manufacturer reports.
Freedom in designing
Teijin Frontier previously developed SOLOTEX, a soft, shape-retaining, stretchable PTT fibre that aims to offer bright colouring, eco-friendliness and compatibility with a wide range of other materials.
SOLOTEX staple fibre wadding offers excellent cushioning but does not retain its shape, the company reports. The newly developed Solotex RC, however, is designed to provide superior vertical cushioning thanks to the use of crimped PTT fibre arranged in a continuous radial around a main axis. Teijin Frontier's three-dimensional fibre is also said to offer significant freedom in designing.

Teijin Frontier will conduct trial sales mainly for sport apparel in the current fiscal year. Annual sales are expected to reach 30 tons by the fiscal year ending in March 2019, according to the manufacturer.
Teijin Group
Teijin is a technology-driven group offering advanced solutions in the areas of sustainable transportation, information and electronics, safety and protection, environment and energy, and healthcare.
Its main fields of operation are high-performance fibres such as aramid, carbon fibres and composites, healthcare, films, resin and plastic processing, polyester fibres, products converting and IT. The group has some 150 companies and around 16,000 employees spread out over 20 countries worldwide
This article is also appears in...