Lenzing and The Woolmark Company have signed a Cooperation Agreement and presented the partnership between the lyocell fibre Tencel and Merino wool at recent global textile trade shows.
According to the companies, the perfect fibre duo introduces a new dimension to high-end textiles and active wear.
Combination of performance and luxury
Merino wool has been renowned as a fibre material for a long time and has always been used as a raw material in clothing and in home textiles. In the high-end segment, Merino wool is a highly desirable fibre. Quality can be extremely fine and glossy.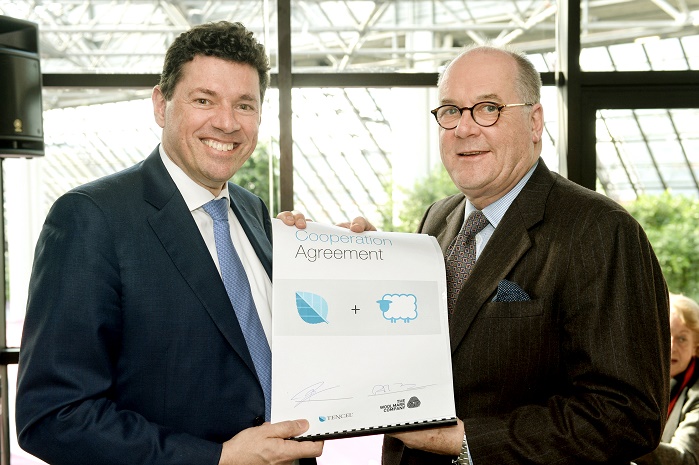 Tencel is ideal as a blending partner for Merino wool, according to Lenzing. The properties of moisture management and a smooth fibre surface are enriching factors when combined with Merino wool and are said to create textiles that offer a combination of performance and luxury.
Already successful
Tencel and Merino wool together have already recorded a large number of successes. International brands have been successfully using the fibre duo in their collections. The blend is particularly popular among customers in Europe and the US.
"In internal retail analysis, it is striking that the Tencel/Merino wool blend is often used in knitwear. The blend is used predominantly in the active wear segment," said Robert van de Kerkhof, CCO Lenzing.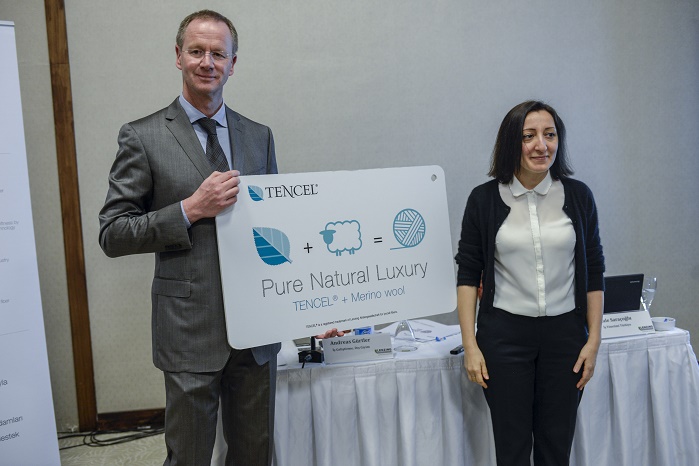 "Therefore, in the new season our activities will focus on woven fabrics. Our goal is to target the woven fabric segment with high quality fabrics for formal suits, clothes and shirts. We are operating with wool blends in a high-end segment with high margins and are interested in expanding this business."
Properties
Tencel is of botanic origin. Merino wool is a protein fibre. Tencel stands for a silky smooth drape and the blend with Merino wool demonstrates that the flow of the fabrics can create new and fashionable silhouettes, Lenzing reports. The smooth fibre structure of the Tencel fibre is designed to create a pleasant sensation on the skin in Tencel/Merino wool blends.
Thermal regulation is one of the interesting features of the blend. Both fibres absorb moisture vapour very well and create a pleasant micro climate on the skin. This is important particularly in warm climates and during physical exertion.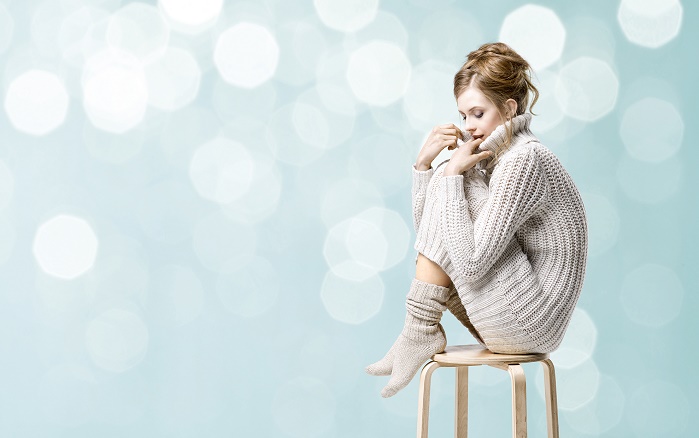 "It is also very interesting that Merino wool becomes even more usable for summer with Tencel and Tencel becomes more suitable for winter as a result of blending with Merino wool," explained Robert van de Kerkhof. "This means that the blend can be used whatever the season is."
Business targets
The long term goal is to expand the high-end Merino wool market with Tencel/Merino wool blends by 2020 and firmly establish this elegant blend in global collections.
The product developments will be backed up with In-house developments and co-operation with external trend experts, especially for shirting are being intensified to inspire fabric manufacturers in Asia. Globally the focus is on flat knits and circular knits for women's outerwear, and for men's and children outerwear.
This article is also appears in...