24th February 2016, Paris
Tencel and Merino – new developments announced at PV
Paris is the forum where significant developments are announced to the press. This time it was Lenzing and The Woolmark Company, who announced a blending partnership between Tencel A100 and fine Merino wool. It is a development which has been discussed for some time, with various garments already produced by selected manufacturers, initially developed by Lenzing for knitwear, but with plans for wovens too.
The marrying together of the two fibres looks timely; Tencel, a sustainable cellulosic obtained from renewable trees imparting special drape and a silky feel, Merino wool bringing the upmarket allure of luxurious wool, fine, light and soft. They are both well known internationally, both with technical features, and emanating from large organisations with a strong sustainable philosophy backed up with serious figures for their ecological claims and jealous of their excellent reputations.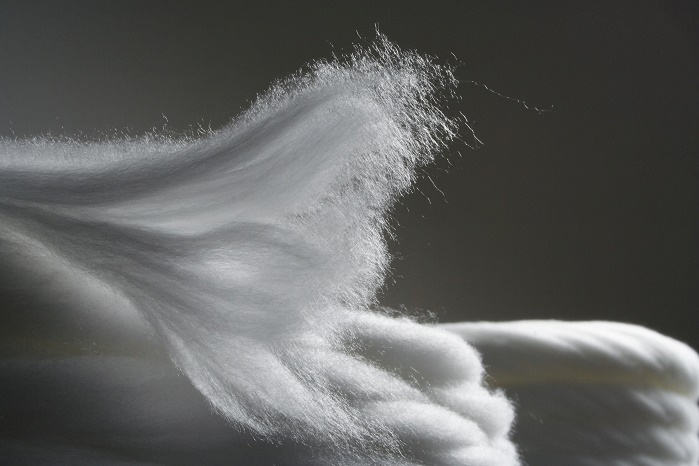 This was the argument put to the international textile press gathered in Paris for Premiere Vision that took place from 16-18 February, neatly tying up the key messages of the moment; quality, synergy and sustainability, one might say.
Robert van der Kerkhof CEO of Lenzing and Peter Ackroyd of the Woolmark Company acknowledged the synergy of the two fibres, especially for knitwear and active wear. Moisture management advantages possessed by each fibre can be enhanced together, "for customers who love both performance and luxury," said Lenzing.
The first propositions in 50/50 or 70/30 Tencel /Merino are aimed at knitted activewear and sporty knits, possessing warmth, softness next to skin, and moisture wicking properties ideal for the growing activewear markets in Europe and the US. There has already been great retail interest in Europe it was reported.
The first developments by Ice Breaker were passed round to the journalists: "It is a good opportunity to be associated with a product like this, operating in a high end segment with high margins," said Mr Van der Kerkhof. Mr Ackroyd nodded magisterially.
This article is also appears in...