The world's leading producer of man-made cellulose fibres Lenzing AG has developed a polo shirt made from Tencel fibres in cooperation with knitted garments manufacturer Loeffler, which will be worn by employees of the Upper Austrian Red Cross.
The 'Made by Loeffler' polo shirt, made from the environmentally compatible Lenzing fibre Tencel, is being knitted using a new type of fibre blend and adds to the existing Red Cross range.
Test results
Testing of the new generation polo shirt was carried out over a one year period and is said to have met with the satisfaction of the employees of the Upper Austrian Red Cross. The first larger batch of polo shirts being produced by Loeffler will be supplied to the regional Red Cross sites starting in May or June 2013.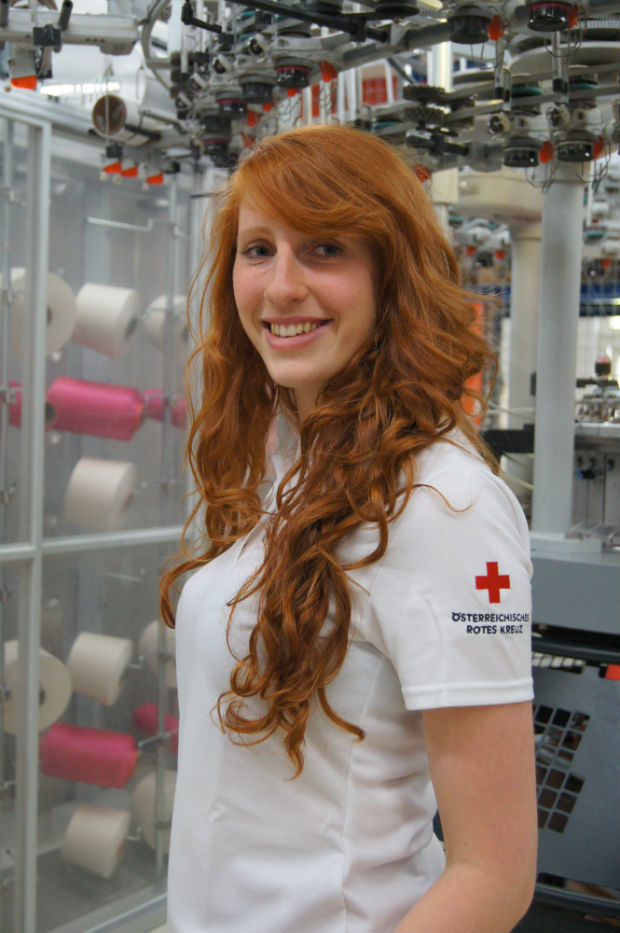 Andreas Gurtler, project manager at Active Sportswear, explained that the cooperation of Loeffler with its longstanding product development partner Lenzing for highly functional and exclusive sportswear with Tencel has supported the discussion of the new possible applications of Tencel fibre.
"For example, the material of the Red Cross polo shirt is used in the trekking collection. This development was preceded by extended textile and material-related tests carried out in our research department in order to find out the best possible blending ratio with Tencel to ensure the optimal functionality of the polo shirt material," he added.
Tencel applications
Tencel is produced in accordance with the Lyocell process, which has been granted the 'European Award for the Environment' by the EU, due to its environmentally compatible technology.
Tencel fibres are used in the textile industry as well as for nonwovens and the production process is said to be particularly environmentally friendly and features the almost complete recovery of solvents.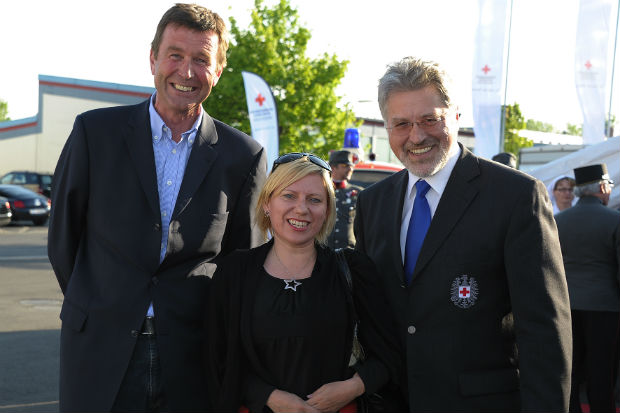 New applications are continually being developed, as the optimal moisture management of Tencel fibres makes it attractive for use in high quality home textiles such as quilts and bed linen, as well as in ladies' outerwear and active wear.
Tencel is also used for sensitive segments such as cosmetics, hygiene and medicine - for example in wound dressings and baby wipes. It is also used in the technical segment, for example to enhance the strength of plastics or to manufacture electro-technical components. The latest technical application is Tencel powder, which is deployed as a moisture regulator in foam mattresses and as additives to building materials.
Lenzing Group
The Lenzing Group is a world leader with headquarters in Austria, and has production sites in all major markets as well as a global network of sales and marketing offices.
Lenzing supplies the global textile and nonwovens industry with high-quality man-made cellulose fibres. The company's portfolio ranges from dissolving pulp, standard and specialty cellulose fibres to engineering services. Lenzing continues to be the world's only industrial scale supplier of Tencel.
This article is also appears in...