Circular Knitting
Terrot innovations at ITMA 2023
German circular knitting machine manufacturer returns to Milan with AI partner Smartex.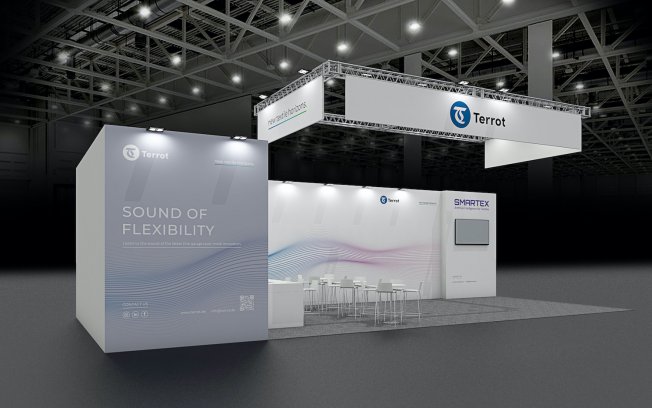 6th June 2023
Knitting Industry
| Chemnitz, Germany
For German circular knitting machine builder Terrot, 2023 has brought far more challenges than the company ever expected.
"We had a particularly rough start into the new year and had to deal with a magnitude of problems as consequences of the economic and subsequently textile market slow- down, natural catastrophes, political uncertainties as well as own deficiencies, including excessively late payments, various major project postponements, crashes of main pro- duction machine in our plant, to name only a few that altogether put a serious threat to the existence of our company," Terrot said in a press statement.
"Nevertheless, we have not at any time considered surrender an option and with the great support of our incredible clients, suppliers, staff and brave agents we have managed to maintain our spirits high and worked hard to return to ITMA."
"We are very thankful that the efforts of all our partners and employees have brought us here and we are very happy to exhibit our blockbusters and innovations in Milan and be able to meet the many business associates and dear friends at this year's fair."
"Despite all obstacles we have continued with our Latest developments that were meant to premiere here and with the many projects that are supposed to make our company more efficient, modernise it and prepare for the needs of the future. New developments with outstanding performance, maintenance and operating cost KPIs as well as general improvements to our existing equipment have been realized during the last months. We are looking forward to exploring new developments in areas of robotics, environmental technologies and textile software as well as embracing limitless opportunities lying ahead of us."
Together with its partner Smartex, Terrot will welcome visitors to ITMA 2023 in hall 4 booth E104.
At the Milan showcase Terrot will display one of its blockbuster machines a highly flexible and productive I3P 196 8-lock, interlock and fine rib machine with open width frame that has been much in demand especially in Turkey in recent years. After having become the standard for interlock with many of our reputable clients it is about to become also a success story in many other markets around the world, Terrot says.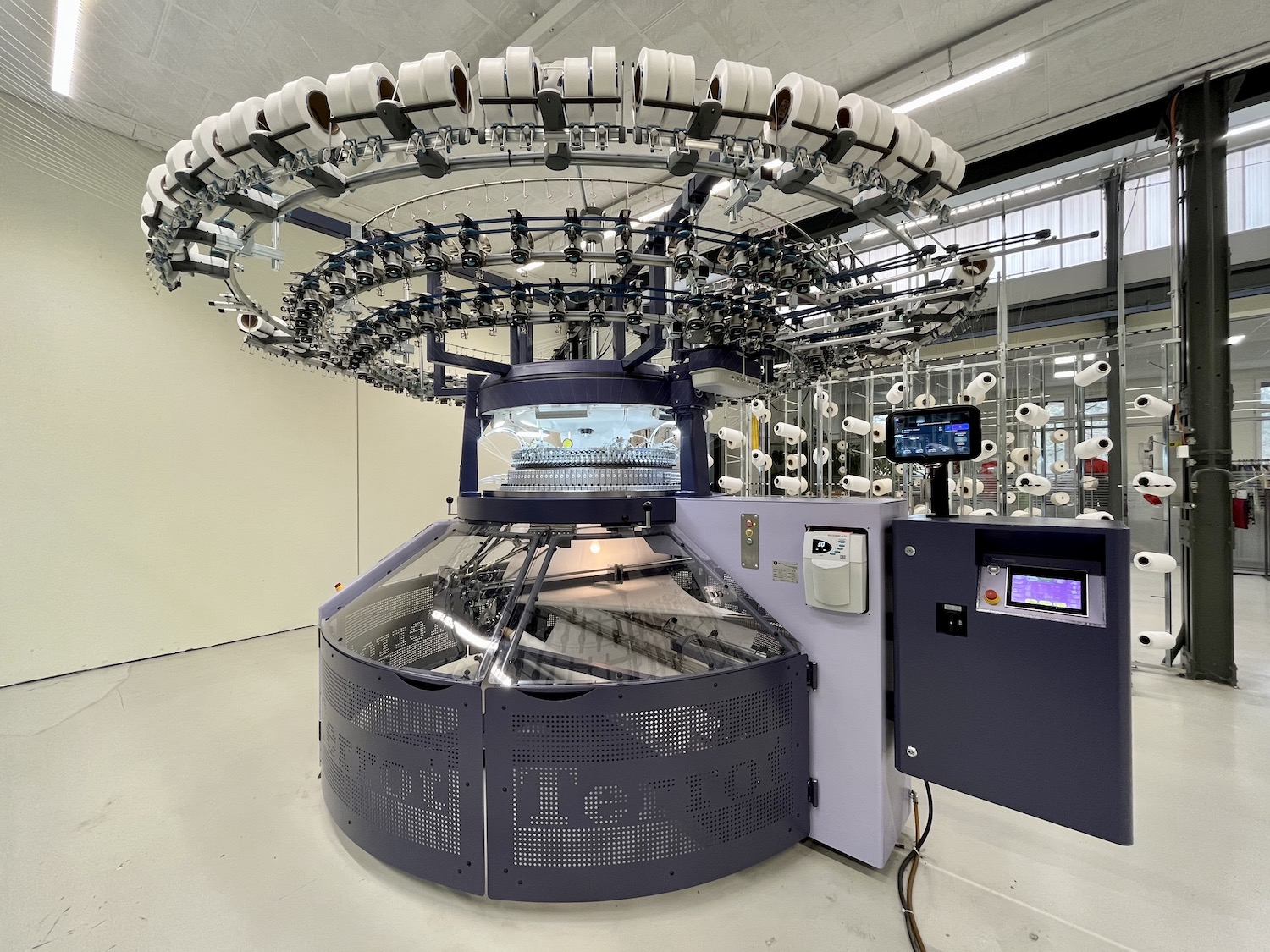 The I3P 196 creates 8-lock, interlock and modified structures like punto di roma, milano rib, piqué rodier and also racer mesh with maximum efficiency. Equipped with up to 4 needle tracks in cylinder cam and 2 needle tracks in dial cam the I3P 196 promises maximum flexibility and a wide range of pattern options.
AI driven error detection system
This year Terrot will be teaming up with its partner Smartex Europe, which provides a state-of-the-art AI driven error detection system that premieres in the double jersey space. The Smartex Core system on Terrot's exhibition machine gives the customer the power of latest hardware and software technology to control their fabric production, inspecting every inch of fabric using artificial intelligence algorithms, which are constantly being upgraded.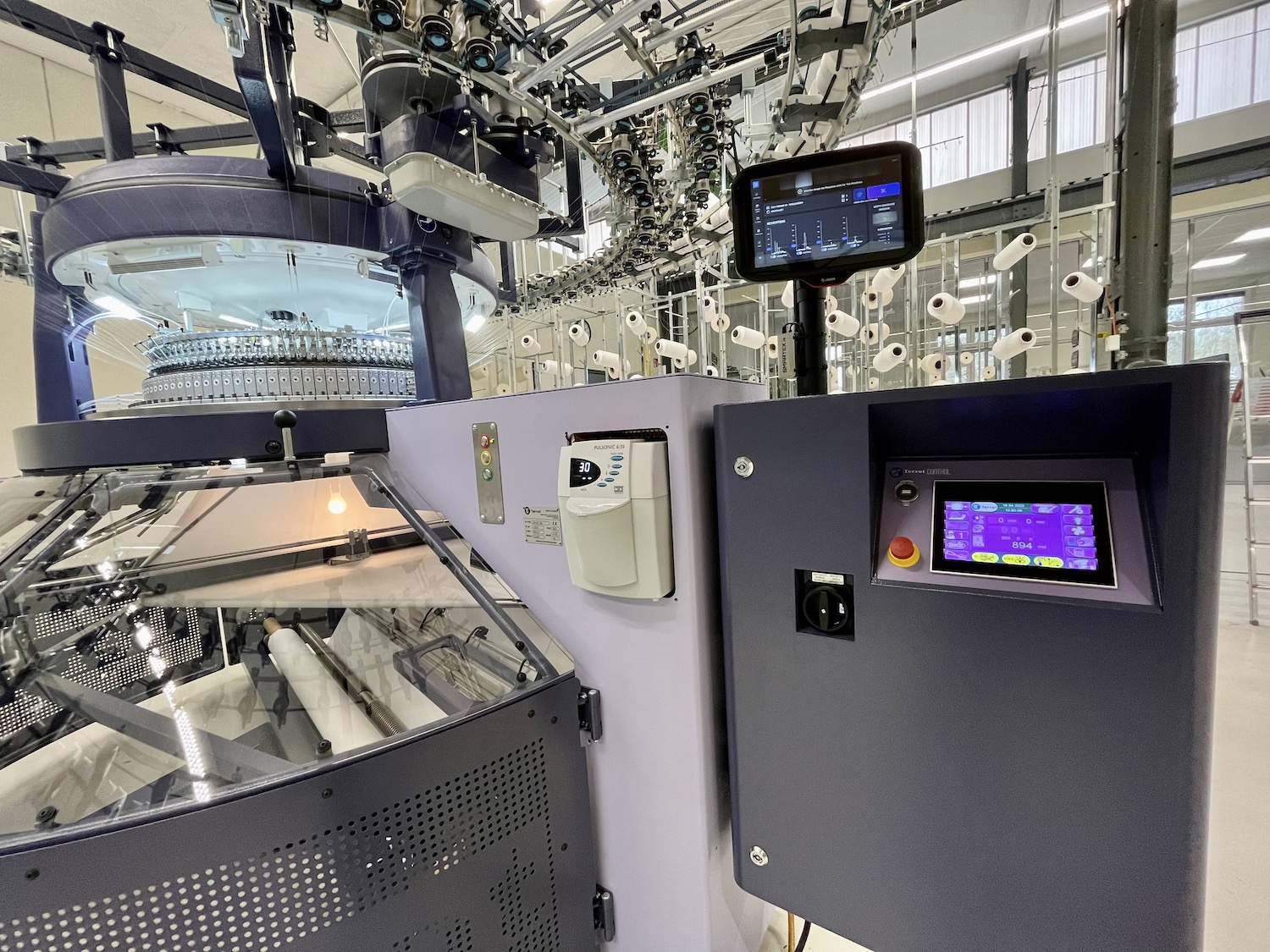 Smartex's patented hardware is comprised of an AI-powered graphic processing server, high resolution cameras with machine learning capabilities, and enhanced lighting for optimal greige fabric inspection controlled by an intuitive industrial-grade touchscreen interface. The Porto headquartered company's software provides the customer with 24/7 access to real-time production information including automated roll maps, business intelligence data, and performance analysis from anywhere, using their preferred device such as computer, tablet, or smartphone.
Digital transformation and circularity are central themes at ITMA. And as an innovative solutions provider Terrot focusses strongly on digitalisation and sustainability as follows.
Digitalisation
- Connection to MES and ERP systems via standardized interfaces (OPCUA)
- Usage of AI equipment such as Smartex system- Thus, complete digital mapping of the machine and fabric quality, as well as control of the machine via ERP, MES system  Reduction of downtimes and prevention of faulty knitted fabrics
Development of machines
- Development of flexible machine with a wide variety of upgrade kits (mesh, spacer)
- Reduction of operating costs by using the same needles in dial and cylinder- Long lifetime of Terrot machines due to excellent service life and continuous development also on existing machines
Energy efficiency
- Use of state-of-the-art motors to reduce carbon footprint- High-system and efficient knitting machines for state-of-the-art productivity and reduced energy use
Above all, Terrot says, the greatest sustainability factor of Terrot machines is based on their outstanding longevity over decades, including top second-hand values. "Our customers can be supplied with spare parts in the long term. They can also upgrade existing machines at any time (new controller, new knitting cam, new knitting heads) to flexibly fulfil new demands," the company says.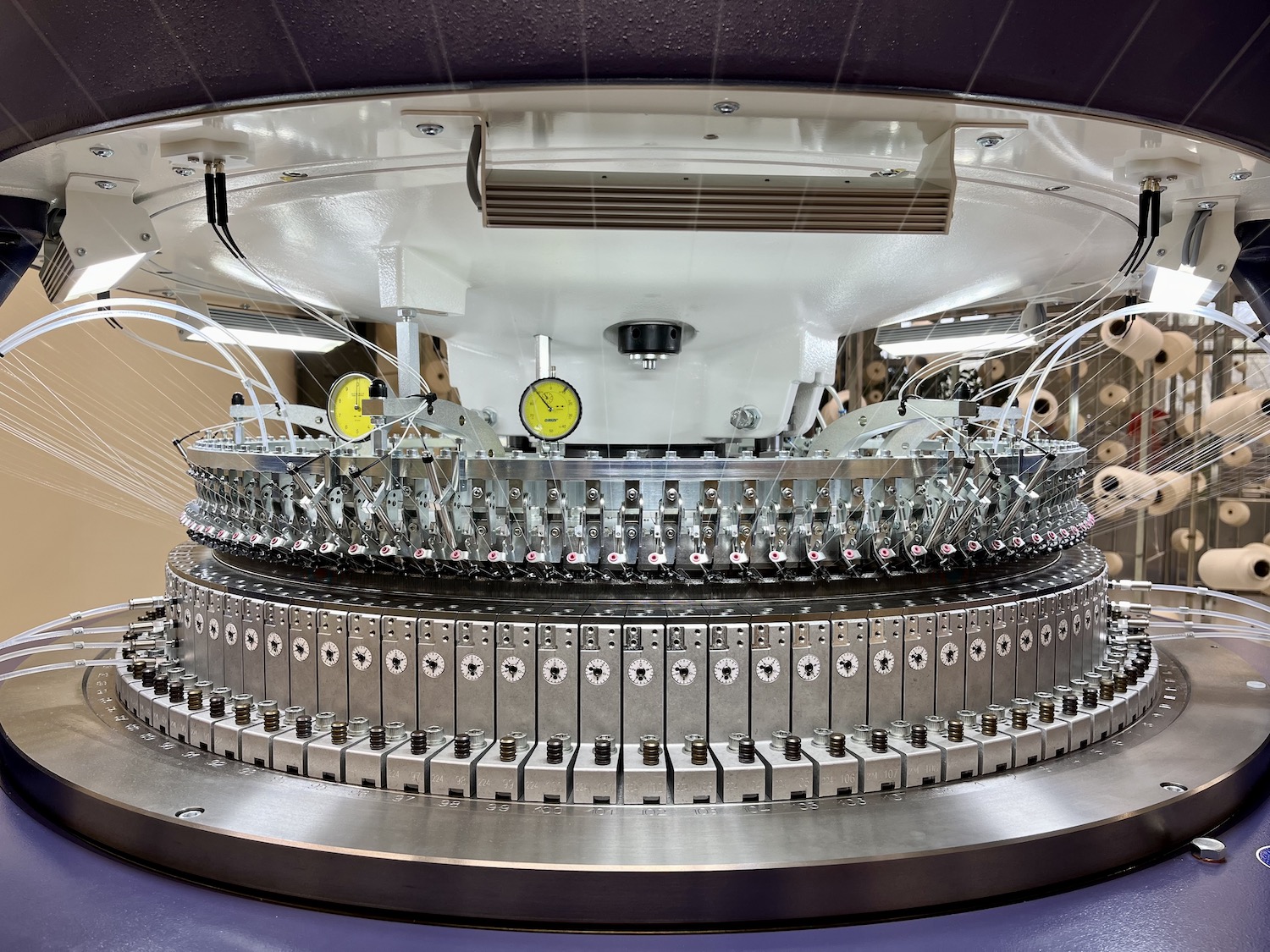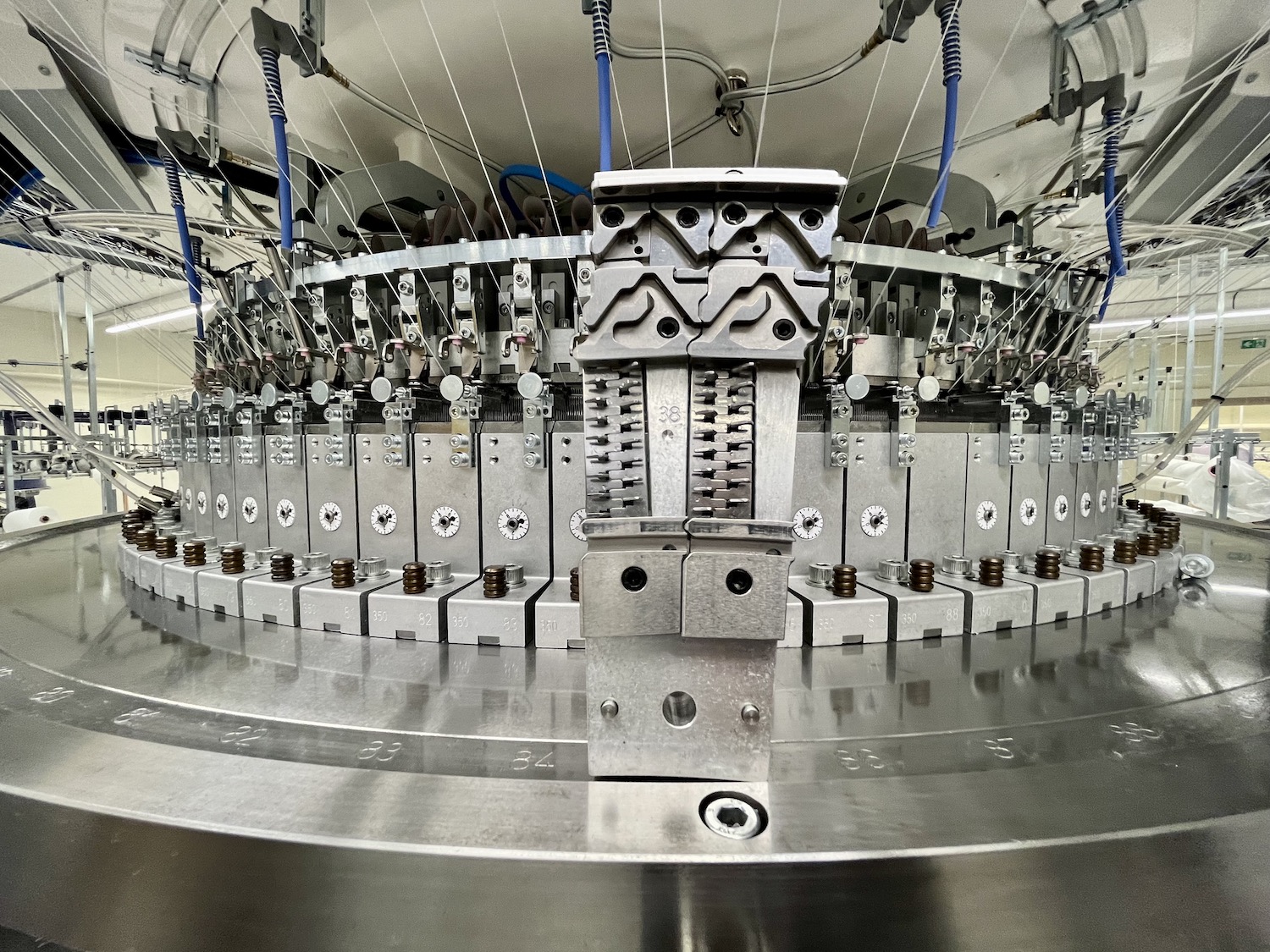 Smartex contributions
Smartex is a leading and award-winning hardware-based software company dedicated to developing advanced solutions and building essential tools for the modern textile factory. With a focus on AI-driven technology, Smartex is dedicated to digitising the textiles industry by providing technical tools including Smartex Core and Smartex Loop which will allow it to become more productive, sustainable & traceable.
Terrot
Terrot GmbH, with the product brands Terrot, Pilotelli and Corizon, is a leading quality manufacturer of highly efficient, durable and versatile circular knitting machines, focusing on innovative textile machine engineering. The product range extends from finest single and double jersey to sophisticated double electronic jacquard machines.
Well-known manufacturers and labels in more than 120 countries use Terrot circular knitting machines to produce the finest knitted fabrics for the fashion industry, mattress cover fabrics, home textiles and technical textiles, for example in the medical and automotive sectors. A network of over 50 qualified sales agencies guarantees the close contact to the customers and supports them by servicing on the existing as well as implementing and installing new machines and responding to their spare part needs.
Smartex
Smartex solves fundamental problems impacting the global textile supply chain. The company is building the tools for the modern textile factory using artificial intelligence, machine learning and computer vision to improve textile manufacturing, with a strong focus on sustainability and quality.
Smartex eliminates the risk of quality control rejections while at the same time providing automated quality control inspection and software, which clearly outperforms the current product inspection mechanisms which are predominantly done manually. Its AI-based solutions are eliminating waste at the source of the textiles manufacturing chain.
With Smartex, factories can detect all textile defects, and enhance production performance, worker safety, and transparency, allowing them to save time, reduce sunk costs, CO2 emissions, water wastage, and much more. Smartex has raised over $27M and has spent over $20M in R&D. Currently, over 1000 systems have been sold in 12 countries.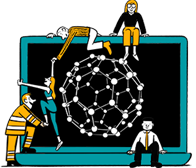 Business intelligence for the fibre, textiles and apparel industries: technologies, innovations, markets, investments, trade policy, sourcing, strategy...
Find out more