12th February 2018, Chemnitz
Terrot opens new Technology Centre
During a two-day workshop Terrot, a leading manufacturer of electronically and mechanically controlled circular knitting machines, and around 50 sales agents made themselves familiar with the current machine and knitting technology developments.
The highlight of this sales agent workshop was a special in-house event. The German machine builder from Saxony opened its new Technology Center in December 2017 with its sales representatives and other international guests.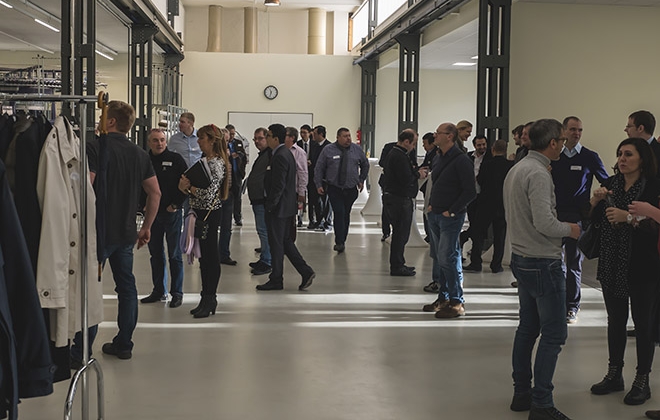 As part of the opening, Andreas von Bismarck, managing partner of Terrot, symbolically passed on the responsibility for the new Technology Centre to Terrot's Head of Application Advisory Department Thomas Fischer. During the Agents Meet 6, partially revamped and newly developed machines from Terrot and Pilotelli were shown. The machinery exhibition was supported by presentations and live demonstrations.
"The opening of the new Technology Centre underlined Terrot's recent developments and provides Terrot's Advisory Department more space for creative ideas," the company explained. "The Technology Centre is also important for sales events and customer visits. In future customers can experience new machine and technology developments before purchase."
The company looks back on more than 150 years of innovation and market leadership. Its customers can choose between different machine types for producing single and double jersey fabrics. Textile manufacturers use Terrot´s circular knitting machines to produce high-quality fabrics for different applications, including under- and outerwear as well as technical or home textiles.
For several years the German knitting machine builder has been concentrating on customer requirements such as production performance, individuality and fabric quality. Through close customer collaboration and creating a strategic focus Terrot has extended its product portfolio consistently.
This article is also appears in...