Software suite for tricot and technical textiles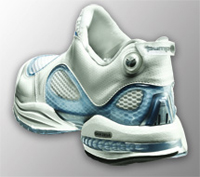 Knitted fabrics are used above all in the manufacture of outer garments such as leisure clothes or sportswear. The area of industrial textiles, which nowadays accounts for around 40% of total production, is also proving to be a highly interesting segment of the market.
While lace and openwork fabrics are used largely on outer garments, accessories and in home textiles, the range of applications of industrial textiles is virtually unlimited. Their non-decorative use on outer garments, sportswear and also protective clothing is now taken for granted. Other fields of application include safety and environmental technology, and the medical sector.
Industrial textiles are likewise commonly found in the interior trim of cars and aircraft, in wet and dry filter elements, and as cladding and insulating materials, and new products are being developed all the time. Design, along with other factors, plays a major part in all these developments.
Click on image for further details and full technical specification
[20.6.09]
This article is also appears in...