The software solution for monitoring production processes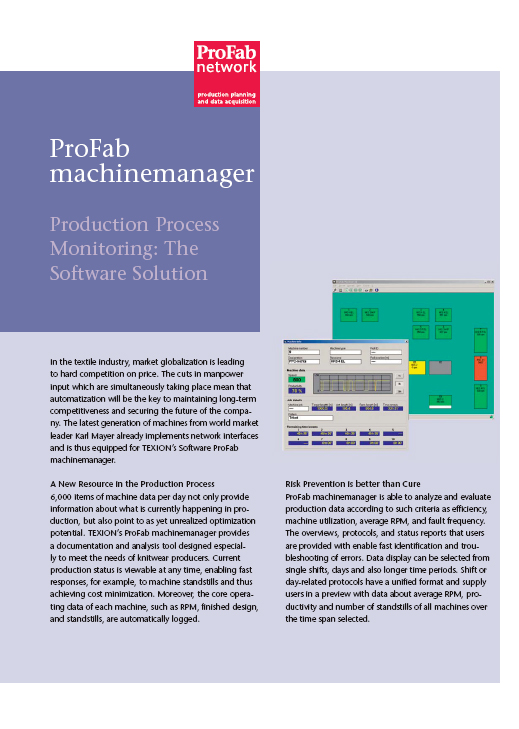 With globalizing markets, the textile industry repeatedly has to face fierce price wars. At the same time, manpower is continually reduced so that process automation is the key to ensure competitive strength and economic survival of a company. The latest generation of machines of Karl Mayer, the world's leading supplier of textile knitting machines, is equipped with network ports and by that, Karl Mayer has opened the door to TEXION's ProFab machinemanager.
This module records and analyzes machine data as shift, day and machine protocols. Criteria like productivity, machine standstills and malfunction rate help recognize trends. The error rate with certain patterns or machines is revealed; systematic errors are diagnosed and can be remedied at an early stage. ProFab machinemanager is also capable of generating fabric and error protocols per piece.
Click on image for further details and full technical specification
[2.7.09]
This article is also appears in...