16th November 2017, Carson, CA
Texollini adopts relaunched Lycra Sport technology
Designed to be one of the most technologically advanced vertical circular knitting mills in America, Texollini has used technology to stay ahead of its competition and maintain rigorous quality control standards since its founding in 1989.
The firm's fully automated, computer-monitored facility is one of the largest stretch fabric specialists in the country, and a leading producer of innovative activewear fabrics. Texollini has adopted the relaunched Lycra Sport technology platform with its unique PCE index, which it says makes it easier than ever to meet consumer needs.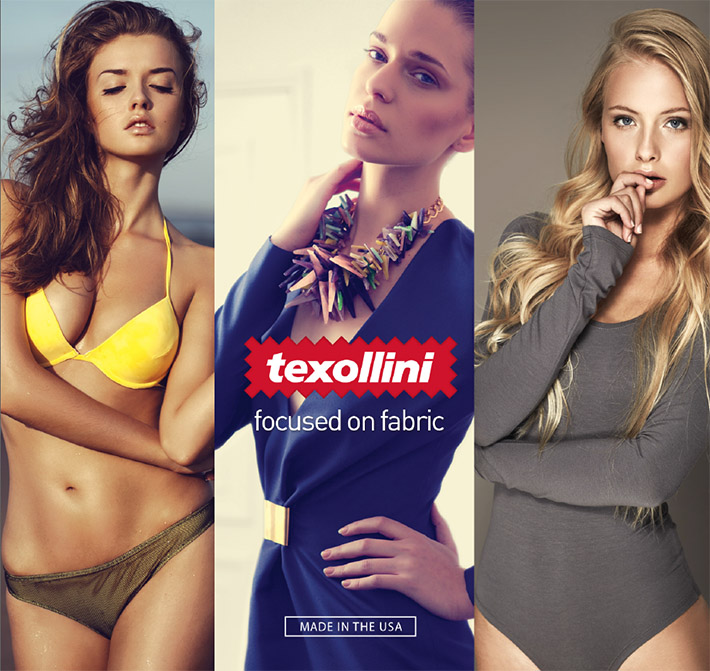 Working closely with Invista, Texollini aims to extend its reputation as a one-stop source of cutting-edge textiles, while simultaneously helping customers and their brands to differentiate and dominate in the global marketplace for activewear.
Comfort and performance matter
Today's athletes and active consumers desire garments designed to help optimise their performance. Lycra Sport technology is engineered to deliver exceptional comfort, fit and support to stretch activewear fabrics. It combines the stretch technology of Lycra fibre with demanding testing standards that measure fabric performance on a 1-10 scale across three key PCE indexes:
Power – measures the shaping or compression effect;
Comfort – consumers often complain about being uncomfortable in compression or shaping garments. The higher the comfort index, the more comfort the wearer experiences;
Energy – the lower the energy index, the lower the effort needed to move the fabric, making it ideal for competitive sports activities.
These indexes are combined in myriad ways to create performance levels tailored to fit the garment's end use and satisfy the consumer's need for targeted support. The Texollini sales team has been able to use this new tool with its customers, who now have a clearer understanding of how to select the correct fabric for the proper end use. This, in turn, speeds up the road to commercialisation, the manufacturer explains.
Meeting fast fashion demands
Texollini prides itself on its clear communication and fast turnaround times established in response to the "fast fashion" demands of leading activewear brands. The firm says it has found that Lycra Sport technology is an effective way to increase speed-to-market and effectively communicate the benefits of fabrics in order to drive sell-through.
"Brands that have adopted Lycra Sport technology into their story are having great success so far, communicating the fabric's properties to their customers and actually feeling the results. Consumers in today's market are looking for more innovative fabrics and like to be educated on the performance benefits of the garments they are buying. It helps them understand how the fabric is working for them and they appreciate it," commented Sherry Wood, Texollini Director of Merchandising.
"Once aware of these benefits, their standards rise, they have higher expectations, and start searching for apparel that meets them. We are pleased with the feedback we have received so far, and will continue working with Invista to educate our designers and provide them with excellent performance fabrics."
This article is also appears in...