A few weeks ago I travelled to Paris to write a report on Premiere Vision for knittingindustry.com.
It's already been a year since I was there with Texprint, and honestly last year was such a great experience that I felt really nostalgic being there again, seeing this year's designers setting up and preparing for the show.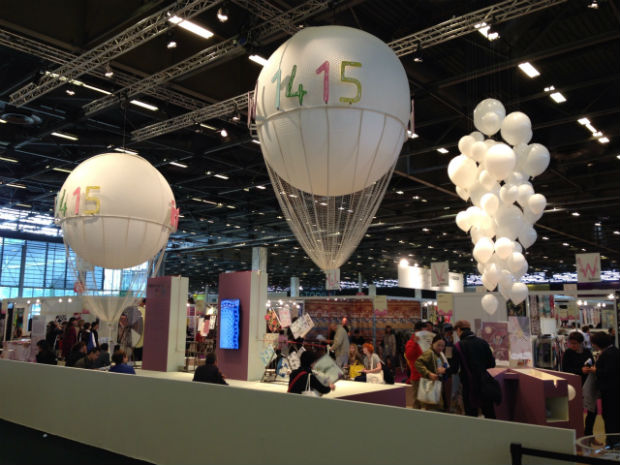 Knit was very strong this year, with a total of six designers specialising in this discipline, three of which are from the Royal College of Art. Phoebe Brown, a fellow RCA graduate, was the latest addition to the group of these talented designers.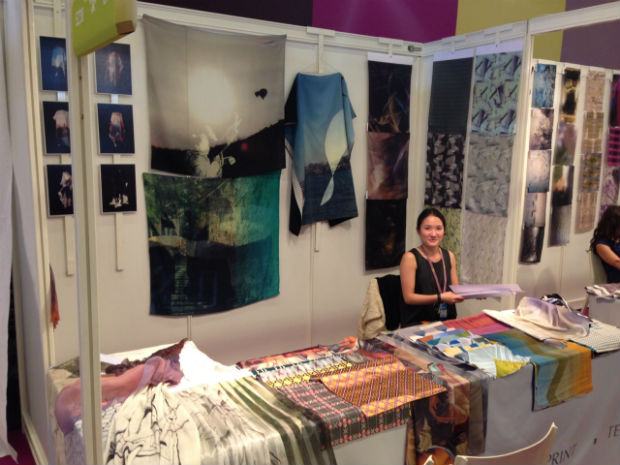 A general sensibility for minimal fabrics with subtle details and simple structures permeated the work of most knitters.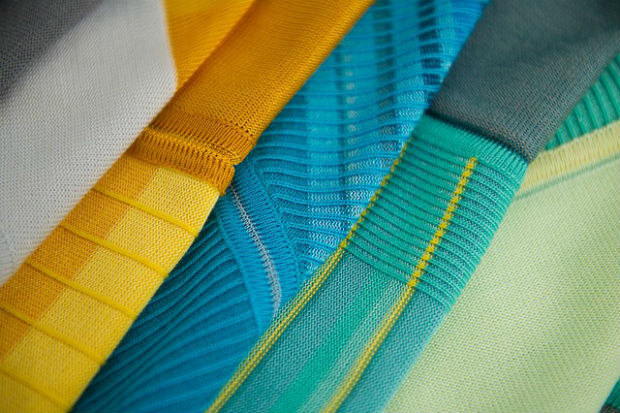 I have already reviewed the work of the RCA graduates at Texprint in a previous entry about the summer show, but there were a couple of other designers whose work I found really beautiful and that, strangely enough, I haven't yet reviewed!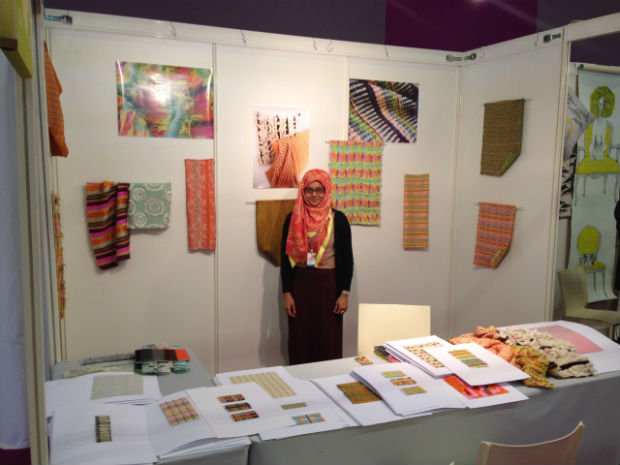 Danni Fairchild's work was definitely one of my favourites: I found her sense of colour really captivating and the combination of yarns and techniques she used created some complex structures with beautiful juxtaposition of shades, textures and gauges. Danni's inspiration came from pictures she took at various markets and car boot sales.
I also loved Gillian Murphy's work inspired by the slow fashion movements. Gillian had some very beautiful pictures on her stand that were cropped in such a way that almost looked like abstract paintings: these mixes of elegant block of colours effortlessly translated through her fine gauge fabrics with subtle details and well designed constructions.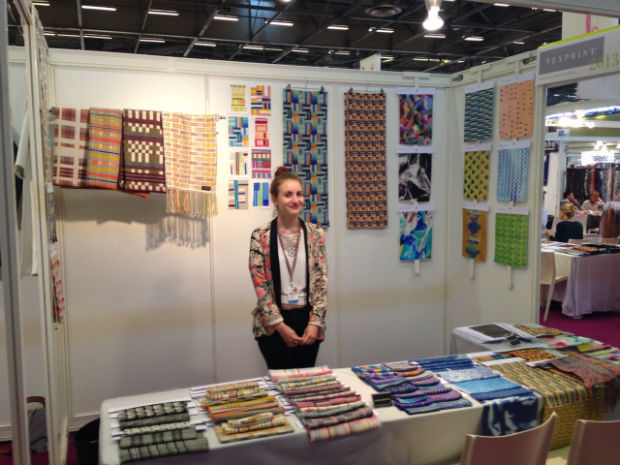 Like every year, the winners of the three Texprint prizes were announced at Indigo. Couturier Maurizio Galante announced this year's winners. Weave designers were particularly strong this year, with Taslima Sultana, who won the Colour Prize, Ffion Griffith with the Space Prize and Cherica Haye, who scooped the Pattern Prize. Printer Kazusa Takamura won the Body Prize.
This article is also appears in...