23rd January 2012, Atlanta
Texprocess Americas Symposium to address pressing Issues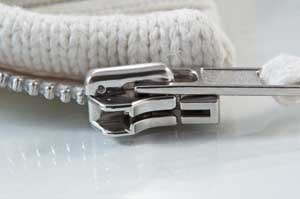 The latest in product development, technology, and international trade updates for the sewn products industry will be presented by industry experts and leaders from around the world during the 2012 Texprocess Americas Symposium being held April 24 - 26, 2012 at the Georgia World Congress Center in Atlanta, Georgia.
Held concurrently with the Texprocess Americas exhibition, the symposium will contain nine sessions with more than 42 presentations in a variety of formats that will cover a wide range of topics including sourcing to the European market, sourcing in the Americas, global market outlook, manufacturing technology and international trade updates.
Sourcing to the European Market
Recent European free trade agreements offer new opportunities for both regional sourcing and by extension, apparel brand marketing on a duty-free basis. Learn how sourcing in Central America, Mexico, Colombia and Peru can position U.S. Brands in the European market
Sourcing in the Americas
Spiralling Asian labour costs, global raw material and energy costs, faster fashion and leaner retail inventory demands are driving re-emergence of regional sourcing throughout the Americas. Don't miss this dynamic panel of experts sharing their thoughts and strategies on the new sourcing landscape.
Global Market Outlook
Our markets and opportunities are increasingly international. So what is the state of the key global markets for apparel, image wear and home textiles? Where are the growth opportunities and how can you best take advantage of them? This session will give an update on the most important markets. Hear what some of the leaders in the global arena are saying.
Manufacturing Technology
It's important for all apparel and sewn products manufacturers to stay current with new developments in technology. This session will provide information to help manufacturers improve their quality and manufacturing efficiency while at the same time reducing costs and the lead-time required in today's production environment. Advancements in such areas as spreading, cutting, and sewing will be included. This session will also provide details about the features and functions that can later be explored with vendors exhibiting on the show floor.
Doing Business with the U.S. Government
The increasing complexity of today's global environment demands that U.S. Forces, now more than ever, be equipped with state of the art clothing and equipment allowing them to execute their missions successfully. This session will focus on assisting the U.S. Apparel & Textile Industry members in dealing with the military and other government agencies.
It will be kicked off by Brigadier General John McGuiness, Deputy Commanding General of U.S. Army Research, Development & Engineering Command (RDECOM), and Commanding General of Natick Soldier Systems Center. Several company and trade association senior leaders will also discuss their experiences in dealing with the military and other government agencies. All speakers will be available for challenging questions from the audience.
The Global Supply Chain
The world supply chain encompasses the planning and management of all activities involved in sourcing of raw materials, shipping and labour costs within and across the textile industry. It is an integrating function with primary responsibility for linking major textile processes into a cohesive network which sets itself apart from the competition.
Expert speakers will address these topics as they impact our industry.
International Trade Updates
"Successful sourcing strategies require staying one step ahead of your competitors. Join us to hear from trade officials, industry policymakers and international insiders," organisers say.
This session features several panels who will share the latest insights about sourcing, starting with industry leaders from Brazil, Colombia, Mexico and Nicaragua who will talk about sourcing opportunities in the Western Hemisphere. Hear about lobbying and regulatory activities from Washington insiders, and close with a frank discussion about successful sourcing strategies.
For the full 2012 Texprocess Americas Symposium schedule and additional information on each of the sessions, please visit www.TexprocessAmericas.com .
This article is also appears in...