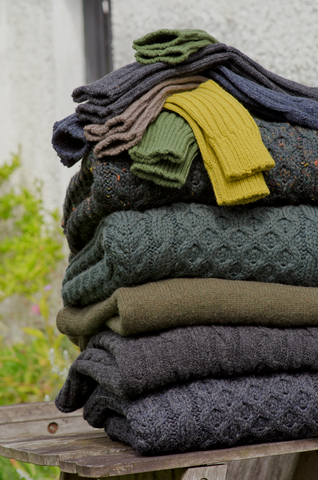 A textile company has agreed a deal which will help to safeguard 200 jobs at a Scottish Borders mill. Bolton UK based Ruia Group has acquired a stake in Scottish Borders knitwear manufacturer Hawick Knitwear.
Ruia, which owns a number of well known industry brands such as Glenmuir, Farah and SockShop has bought a 50% shareholding in the Borders knitwear manufacturer after current Managing Director Benny Hartop led a management buyout from owners Harris Watson less than two years ago.
Managing director Benny Hartop told the BBC today that there would be no managerial changes as a result of the deal and it was "business as usual". Mr Hartop is reported to have said it was good to have "an important customer on board" to help ensure a long-term future.
According to the report, Mr Hartop believes that Ruia like many other companies, sees the benefit of UK manufacturing and also believes that there are good synergies with some of the companies Ruia already owns such as leading golf brand Glenmuir.
In April 2011 Hawick Knitwear announced an increase in turnover of 20% to £8 million in its accounts and increased its production to 9500 sweaters per week, from about 7500 per week the previous year.
The company, which dates back to 1874 and employs around 230 people in the Scottish Borders knitwear capital Hawick, increased production to meet demand after it was acquired by Mr Hartop.
In October last year the company announced plans to hire 50 new trainees over the next three years in order to help meet demand for its quality knitwear.
In Europe, Hawick Knitwear sells into Sweden, Finland, Ireland, Germany, the Netherlands, Belgium, France, Italy and Spain. Markets outside Europe include the USA, Canada, Mexico, and Japan.
Source: BBC
This article is also appears in...