21st November 2013, Colombo
Textured Jersey plans future growth
Textured Jersey Lanka (TJL), a leading knit fabric manufacturer in Sri Lanka, has announced a number of significant investments and initiatives to add capacity, modernize its plant, substantially reduce energy costs and to expand regionally.
The company also plans to further strengthen its senior management team and facilitate the next phase of growth by appointing Sriyan de Silva Wijeyeratne as CEO/Managing Director of Textured Jersey.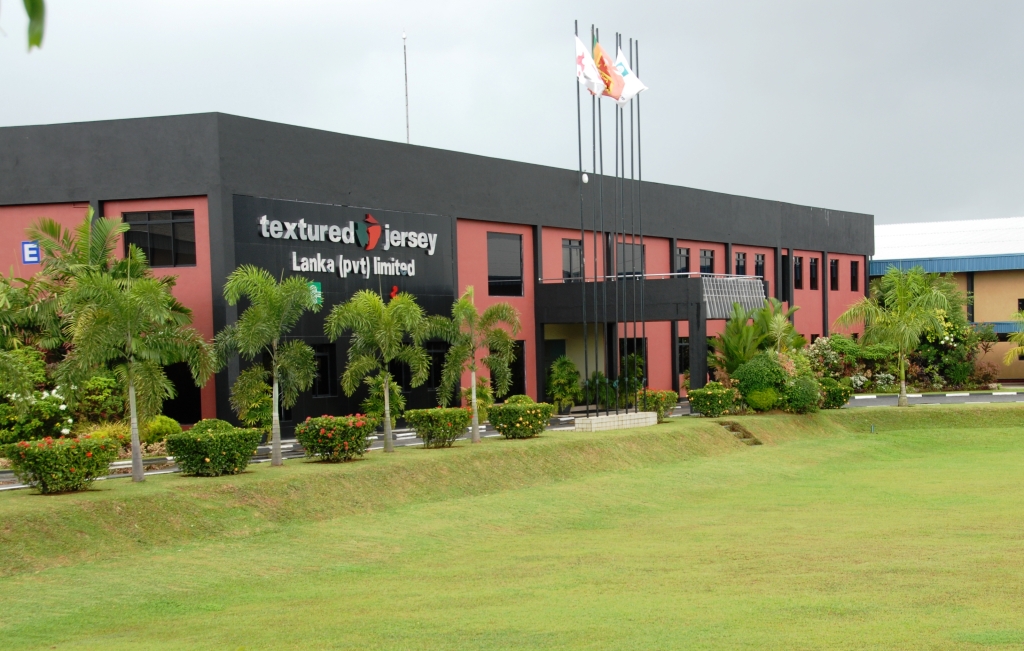 The capacity expansion and modernization project is an estimated US$ 4 million investment, which is expected to add 10-12% capacity, enable specific fabric finishes and improve efficiencies. To facilitate the expansion, a new water treatment plant will also be constructed, which is expected to be completed during the last quarter of FY2013/14.
Textured Jersey Lanka has been at the forefront for continuously innovating and developing its products and services, aiming to deliver unparalleled speed, quality, reliability, sustainability and value for its customers.
The approach, the company says has enabled it to build a strong and sustainable client base, cultivating deep relationships with major customers such as Intimissimi, Victoria's Secret, Marks and Spencer, Decathlon, and DBA brands, some of the world's largest apparel brands, allowing it to sustain profits and revenue growth, even in times of weak and uncertain demand conditions.
Reducing energy costs
To limit its dependency on the national grid and reduce overall energy costs, TJL has commenced the construction of a multi-fuel boiler and power plant, which is expected to be commissioned during the early part of the 2014/15 financial year and has an estimated cost of US$4.5 million.
Once operational, the plant is expected to produce the total current steam requirement of the factory, and substantially reduce its dependence on furnace oil. The steam generated will also be used for air conditioning, thereby reducing electricity consumption. Additionally, the steam will also be used to generate 1 MW of power, reducing the company's dependence on the national grid.
The company also announced that it has entered into a Technical Service and Management Agreement with Ocean India Private Ltd (OCI), a knit fabric manufacturer located in India. According to the announcement, TJL will receive a fee of US$ 780,000 per annum for the services provided to OCI. The agreement is valid for a period of two years commencing from October 2013. In addition to the fee, the arrangement should provide TJL with insightful information and experience to ensure the successful implementation of its regional expansion strategy.
According to TJL, the combination of these initiatives is likely to ensure that growth is sustained both in the short as well as in the long run, thereby assuring the continuous delivery of value to the shareholders of Textured Jersey.
This article is also appears in...