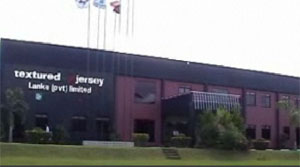 Sri Lanka based Textured Jersey is aiming to increase its weft knit fabric production at its Seethawaka Industrial Zone factory by 40% after its Rs 1.2 billion Initial Public Offering (IPO) which opens 7 July.
"The weekly production of the factory is around 220 tonnes of weft fabric and we hope to increase it by 40%. The total cost of the expansion will be Rs 1.4 billion and the remainder of Rs 200 million will be funded by internally generated funds," a company spokesman told Sri Lanka's Daily News Business yesterday.
Textured Jersey will also declare a dividend of one third of the profits to its new shareholders after the IPO and two thirds will go in for the factory expansion, the report said.
"The buildings for the factory expansion will be constructed at a cost of approximately Rs 344 million (US$ 3.2 million). This facility will be in line with all modern production requirements and be built according to internationally accepted quality standards," the report went on to say.
The Daily News Business says that approximately Rs 1 billion (US $ 9.2 million) will be utilized to purchase knitting machines, preparation machines, dyeing and finishing machines and infrastructure facilities to house the expansion including buildings.
"This state-of-the-art machinery will enable the company to increase its production efficiency and to further facilitate the company's future growth prospects. The machines will be imported from China and Europe, the report said.
Textured Jersey Lanka Limited is said to have leased 12 acres of land from the Board of Investment of Sri Lanka for the project.
This article is also appears in...