Texworld Paris September 2016 edition will be continuing its dynamic offering of materials and components for fashion professionals when it welcomes its visitors from 12-15 September.
Registrations so far confirm the central role of Paris in the fashion industry, and Texworld Paris is well positioned to be a leading player there, organisers report. For its 39th edition, Texworld Paris is expected to be more attractive than ever, with a participation of nearly 950 exhibitors from 24 countries, an increase of 5% compared to September 2015.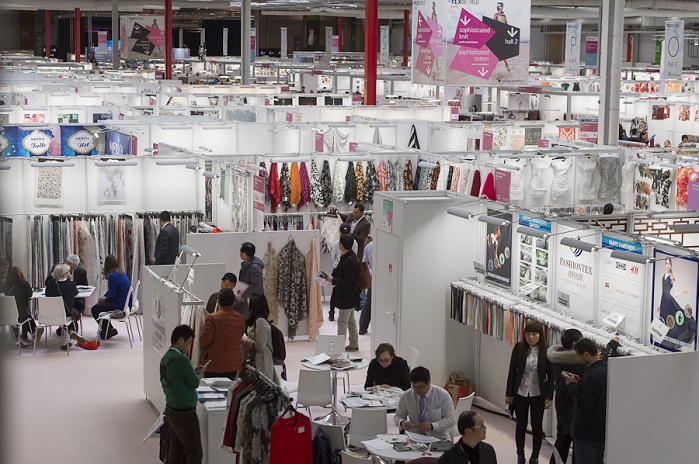 This year, the event will feature a new sector, a new concept for the trends forum and a vast Korean pavilion, offering a new experience and aiming to attract more visitors.
ELITE
ELITE, a new sector at the Texworld Paris, aims to offer a dedicated corner, featuring collections of fabrics for the most refined and exacting markets. "Texworld Paris launched a new scenography in February 2016 to establish a clearer, more calibrated nomenclature to serve a more cutting edge sectoral approach," explained Michael Scherpe, CEO of Messe Frankfurt France.
For its September 2016 edition, Texworld Paris has taken things even further, catering for the wishes of visitors eager to more easily find an offer related to the fundamentals of fabrics for high-end markets, but especially to serve the needs of exhibitors who are already very familiar with the technical and creative demands of the European market."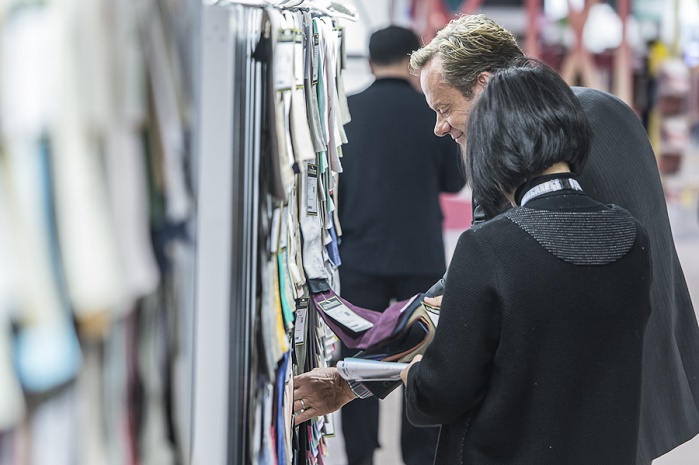 ELITE was created in response to this demand and staged by Olivier Lapidus, an eclectic French designer, who designed the space to be a nod to both couture and design, with panels that lead light a bit like optical fibres, to highlight filigree drawings of dresses. The aim is to highlight the increasingly sophisticated textiles of a trade show. Twenty two exhibitors from Turkey, Taiwan, Pakistan, India, Netherlands, Lebanon and Japan were selected by the Messe Frankfurt France selection committee to take part in this new area.
Korean pavilion
Under the aegis of KOFOTI, the Federation of Korean Textile Industries, 30 Korean exhibitors will, for the first time, be present together at Texworld. The industry remains a key activity in South Korea, Europe's sixth supplier, especially for technical and smart textiles. The fabrics presented at Texworld Paris will demonstrate the qualities of modernity, technical expertise and attractive costs that are so representative of the Korean textile industry, organisers report.
A Korean trends forum will be held at the heart of the pavilion, where 50 Korean exhibitors will be presenting their expertise, corresponding to the different sectors of the show. With a total of 80 exhibitors, Korea is the third most represented country at Texworld Paris.
Other novelties
To pay tribute to the ever-growing dynamism of the denim sector at Texworld Paris, organisers decided to add the term motion to help better identify the location of this exciting corner, Denimotion, with Pakistani, Indian and Chinese specialists.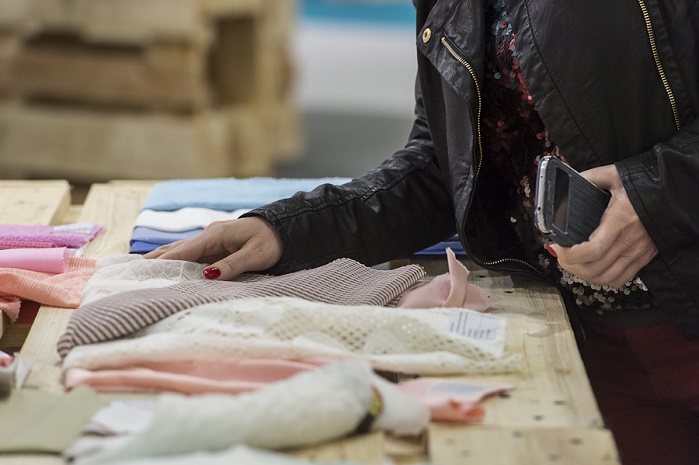 Organisers are also preparing the cycle of conferences on the latest developments in the sector, with contributions from exhibitors. Together with the fashion runway shows, the conferences will be setting the pace for the four days of the exhibition.
Runway shows
The runway shows of the winners of the Dinan 2016 International Festival of Young Designers, of which Messe Frankfurt France is an active partner, will be showing off their creations: José Luis Gutierrez, winner of the Women's fashion prize and Clément Dollet for Men's fashion. The couture collection by Eymeric François, Légendes will also be presented.
Esmod's fourth year Master's students will also be showing their collections produced for their finals. The collections are sponsored by Texworld exhibitors who gave the students between 1 and 3 fabric coupons.
This article is also appears in...