9th August 2013, New York City
Texworld USA celebrates 15th edition with largest show to date
Texworld USA celebrated its 15th edition with a record number of exhibitors and visitors. The trade show hosted 438 exhibitors from 15 countries, a 33.5% increase from the last summer's show.
"The exhibitor and attendee numbers demonstrate that Texworld USA continues to be the most important platform for sourcing apparel fabrics in North America," explained John P. Gallagher, President and CEO of Messe Frankfurt. "Our exhibitors are looking for renowned brands and we are pleased to say we bring buyers from some of the largest brands such as J Crew, Ralph Lauren, PVH, Elie Tahari and many more."
Lenzing at Texworld USA
Lenzing Fibres continued to partner with Messe Frankfurt for the 15th edition of the show. The Lenzing Innovation Pavilion hosted 31 companies and was a popular destination for buyers. "In reaching the milestone of 15 shows, Lenzing is pleased to see the progression through the years. It is the optimal venue to showcase the latest Tencel and Lenzing Modal developments," commented Tricia Carey, Merchandising Manager, Lenzing.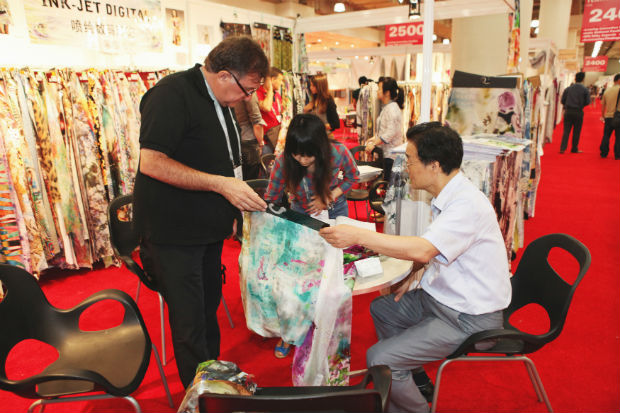 "Texworld USA has an energy which captures the pulse of the market. It is a time to convene to discuss the latest sourcing challenges and design direction at the seminars series developed by Lenzing. Despite the record heat wave there was record attendance from major retailers and brands, as well as emerging companies."
Positive feedback
Lenzing organised a seminar series that covered topics such as fibre formation, denim as the new frontier to sourcing in the Americas. Among the most popular seminars was the trend forecasting session led by trend specialist, Cassandra Tsaknis with Stylesight.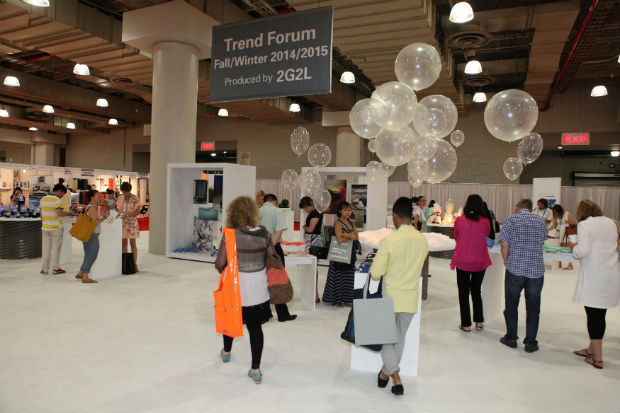 The trend forum was once again produced by top French designers and consultants Louis Gerin and Gregory Lamaud from 2G2L Fashion Design and Consulting, the art directors of Texworld in Paris. They brought the latest apparel and sourcing fabric trends specifically designed for Texworld USA.
Lai Tran, Senior Fabric and Trim Manager at the Gymboree Corporation, said: "I really enjoyed the trend display this year. The layout made the buying process very seamless as I was able to locate the mills I really liked."
Triple show co-location
For the fourth time the International Apparel Sourcing Show and the Home Textiles Sourcing Expo were co-located with the Texworld USA.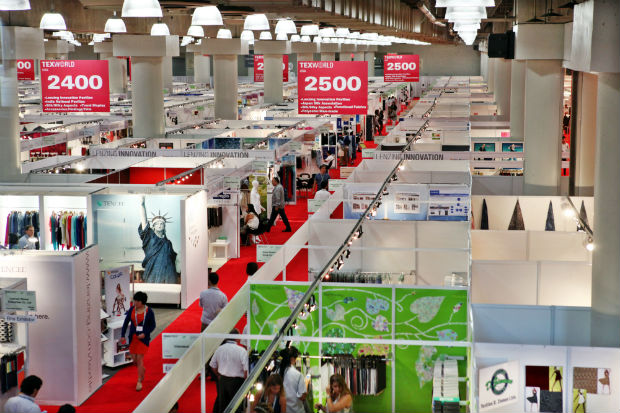 The co-location of Texworld USA with the International Apparel Sourcing Show enabled buyers, designers, merchandisers and sourcing professionals to network with the entire supply chain. Visitors with cross-interest in home applications also headed to Home Textiles Sourcing Expo. The three events will return together next summer, taking place from 22-24 July 2014 in New York.
Next edition
Texworld USA is said to be the largest sourcing event in North America for apparel fabric buyers, research and product development specialists, designers, merchandisers and overseas sourcing professionals.
The 16th edition of the event will take place from 21-23January 2014 at the Javits Convention Center in New York City together with the Apparel Sourcing show.
This article is also appears in...