26th February 2015, London
The making of Magliaitalia
I recently finished working on Magliaitalia, the last exhibit of the Research Area at Pitti Filati. I have now worked for them for 5 seasons and the workload has gradually increased over time… We are currently developing pieces for half the themes of each show, the other half is done by various companies in Italy (knitwear factories, spinners, Shima Seiki…).
One of the perks of the job is the opportunity to work with all the new yarns that the spinners bring out every season, but I also like collaborating with various designers that help me bring the project to life.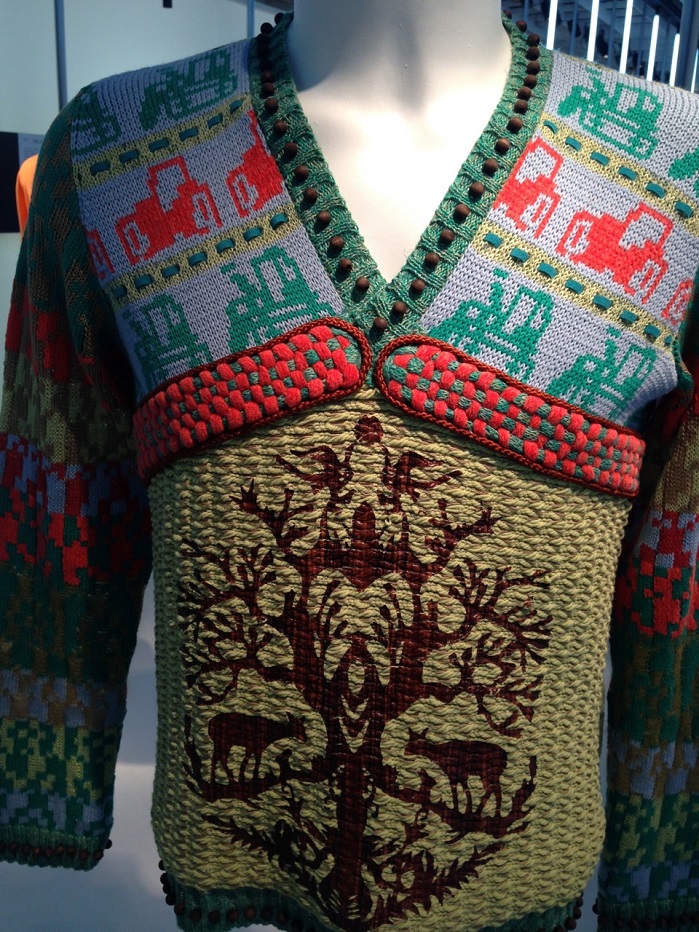 For the past edition I worked with four friends, Josephine Thompson, Judith Watson, Lindey Tydeman, Danny Lee, and the knit students from Bucks New Uni and London College of Fashion.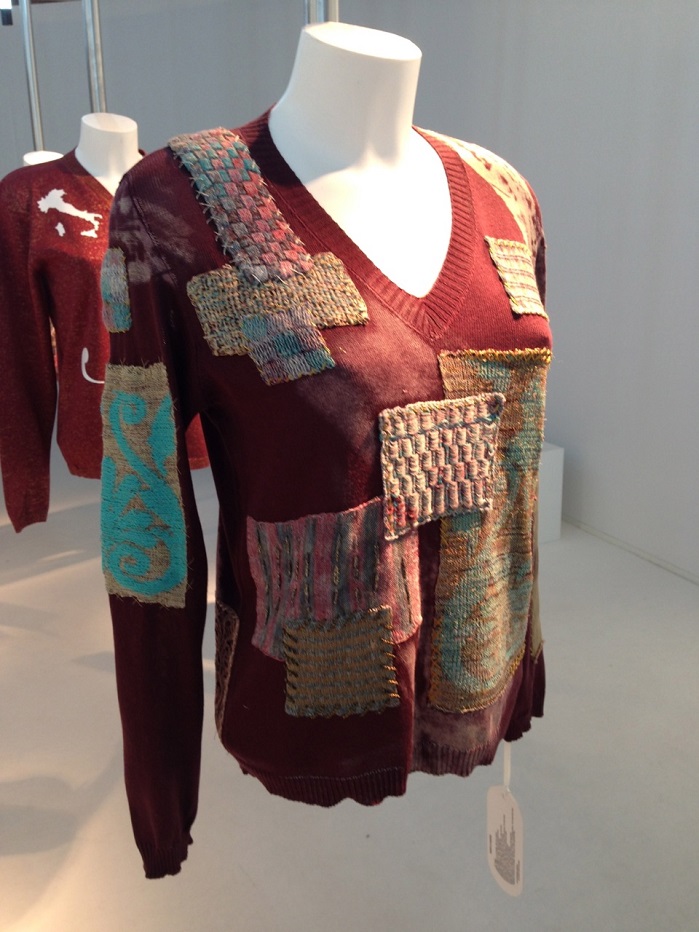 Josephine Thompson is a graduate from Central who has been knitting for many years, she has a wealth of knowledge in domestic machine knitting, from unusual techniques, rare books-you name it.
And she is probably the most patient knitter I have ever come across. Jo made one of the "Altomonte" sweaters in the show, the one inspired by alpine motifs, one of my personal favourite.
Danny Lee (www.shangyulee.co.uk) recently graduated from the Royal College and he worked on the men's sweater of the same theme. He is very experienced on Passap machines and for his piece he worked on various double bed jacquards knitted on a Passap E8000.
Danny is a keen weaver as well, and his interest in constructed textiles has led him to study on an Mphil course at the RCA where he is researching new methods of creating cloth that combine both weaving and knitting.
Judith Watson (www.judeworks.com/about.html) is a Bucks graduate who has recently joined the Hot House programme with the Crafts Council.
Judith works across various disciplines, mainly knit, but also carpet making, print, felting and embroidery. She creates pieces for both fashion and interior, I particularly like her retro cushions.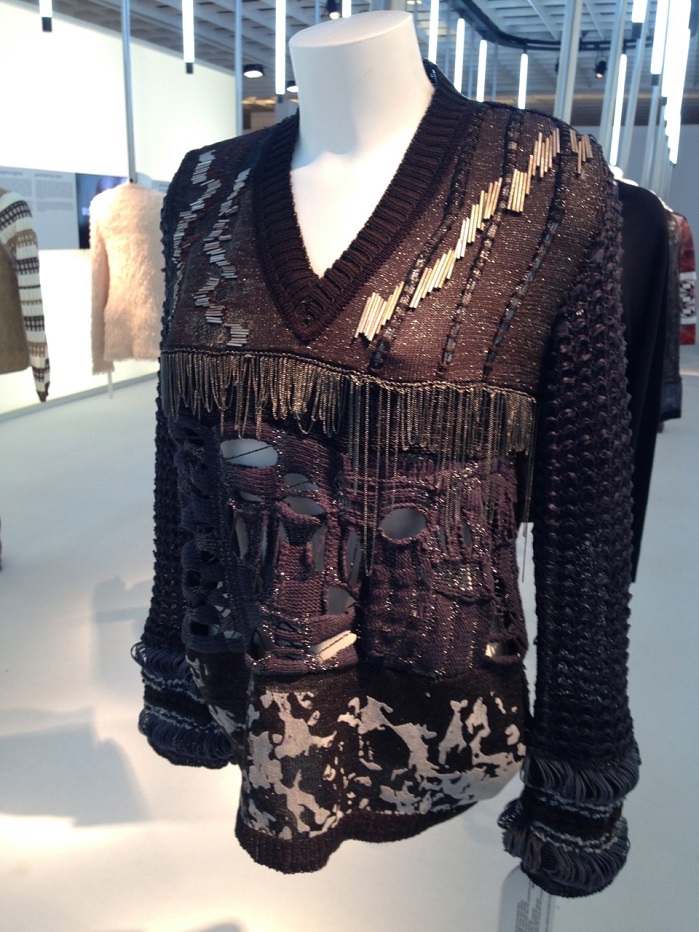 Lindey Tydeman (www.lindeytydeman.com) is also a Bucks graduate and a keen machine and hand knitter. Some of her work has recently been published on "The Big Book of Granny Squares" by Tracey Lord.
When she is not knitting, Lindey is probably crocheting or doing some Tenerife lace-yes, I didn't know what that was too until I met her!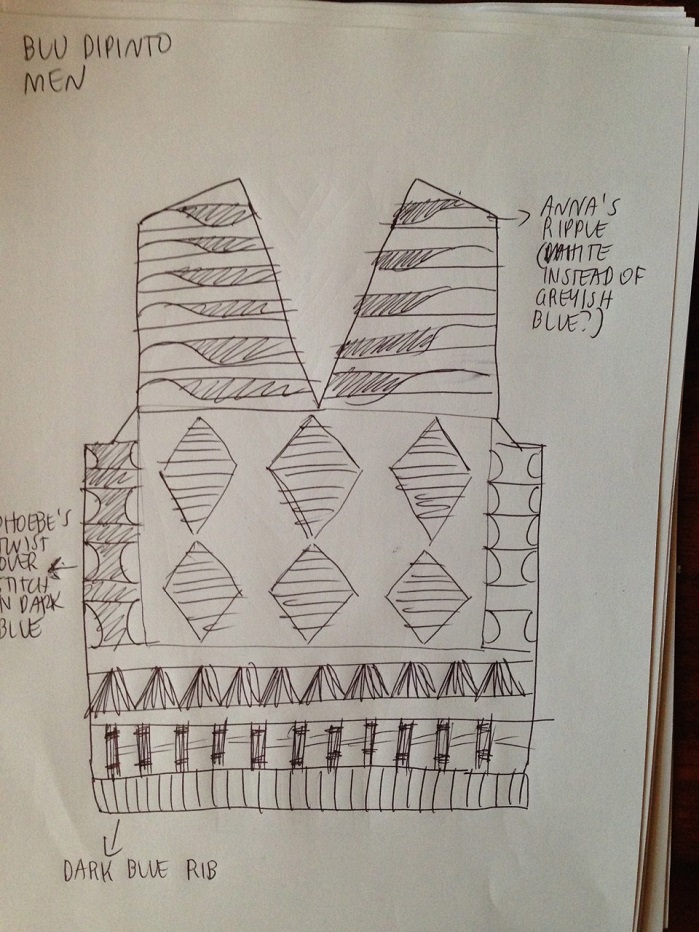 Working with the students of Bucks and LCF was also very rewarding: after an informal briefing session where they were shown the elements of each theme, the students had a chance to work with Italian yarns carefully selected by Nicola Miller to develop stitches for the sweaters.
I saw all the students on a weekly basis, guiding them and suggesting techniques, half way through the project Nicola Miller came to London and together we had the arduous task of selecting amongst hundreds of swatches and finalize the designs of each sweater, which were produced by the students and myself.
This article is also appears in...