4th September 2014, London
The perfect stitch
Today is the first of September. Although summer officially ends in 20 days, I can already feel a certain pungent, autumnal air outside. After a trip to Mongolia (more on that soon!) I travelled to Italy for a short holiday to get the last of this summer's sunshine. Since I've been here, however, the weather has been all but sunny and the news keep talking about the abnormalities of such metereological conditions at this time of the year. It doesn't take much to see how nature is behaving strangely, you just need to open the papers and have a quick read through.
Amongst all disconcerting news, I've been very worried about the disappearance of the bee population. If you haven't been living on a remote pacific island you'll know that these lovely insects have significantly decreased their number due to colony collapse disorder, and most beekeepers blame the use of pesticides in agriculture.
As we all know, bees are fascinating little creatures and we have been intrigued by the honeycomb structures they produce for centuries, from Greek geometrician Euclid, who studied their efficient use of space and building materials, to Marcus Terentius Varro, a Roman scholar, who first studied the so called "honeycomb conjecture", a theory defining regular hexagonal structures as the best way to divide a surface into regions of equal area with the least total perimeter.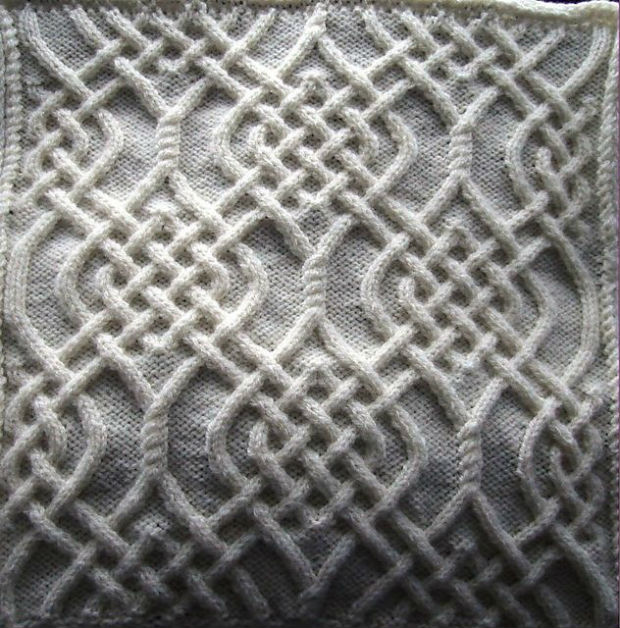 Nowadays, the automotive and aeronautical industries widely use honeycombs to create light-weight and resistant structures. Needless to say, these hexagonal patterns are also very popular in knitting: the regular honeycomb stitches of Aran sweaters are not only used for their aesthetic qualities but for their insulating and heat distributing properties as well.
I love how this intricate Celtic knot pattern by Devorgilla's Knitting from Ravelry creates a harmonious, honeycomb like structure. You can buy the pattern from here: www.ravelry.com/patterns/library/celtic-motif-knot-79 .
I also really like this pattern by textile designer Roisin Connelly.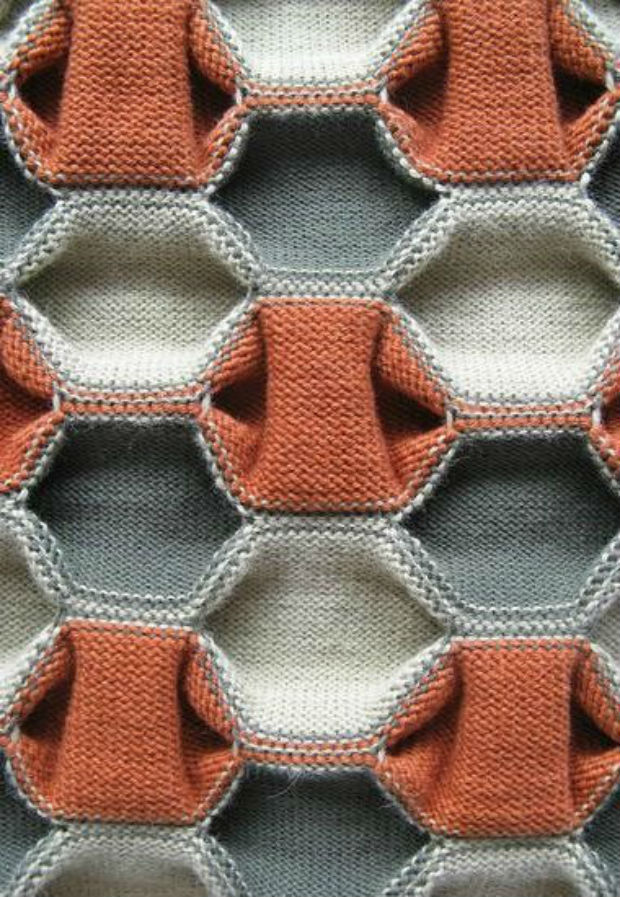 This oversized sweater by Chloe (Resort 15) mixes a honeycomb stitch with intarsia for a very chic, yet sporty feel.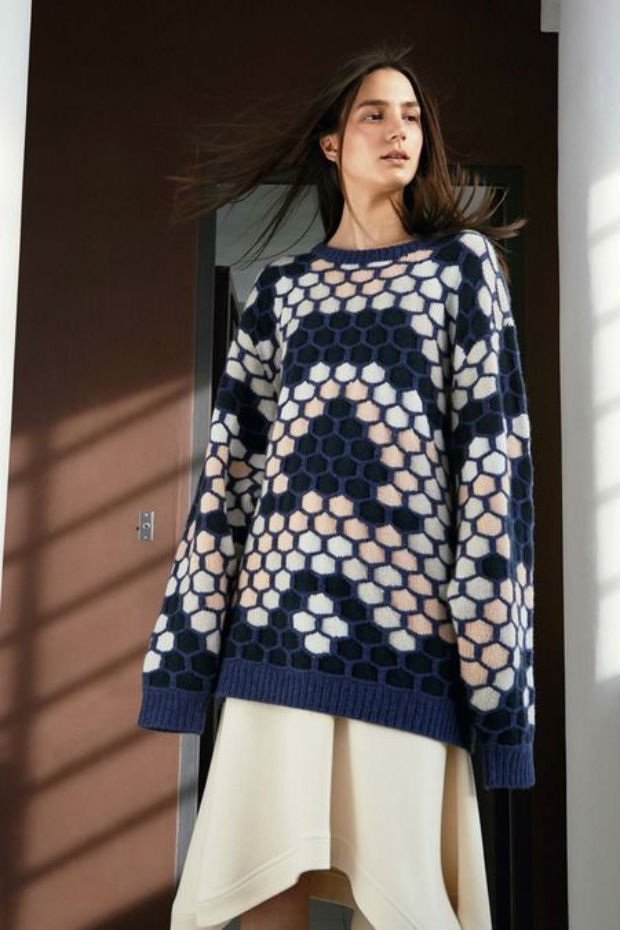 The following sweater was photographed by Serge Rogov for Wonderzine, despite much research I couldn't find the designer but you can check the other pictures of this particular shoot on Serge's website (www.rogovserge.com/Wonderzine-mohair). I like how the subtle honeycomb pattern breaks up the softness of the mohair, invigorating the female silhouette with a stronger look.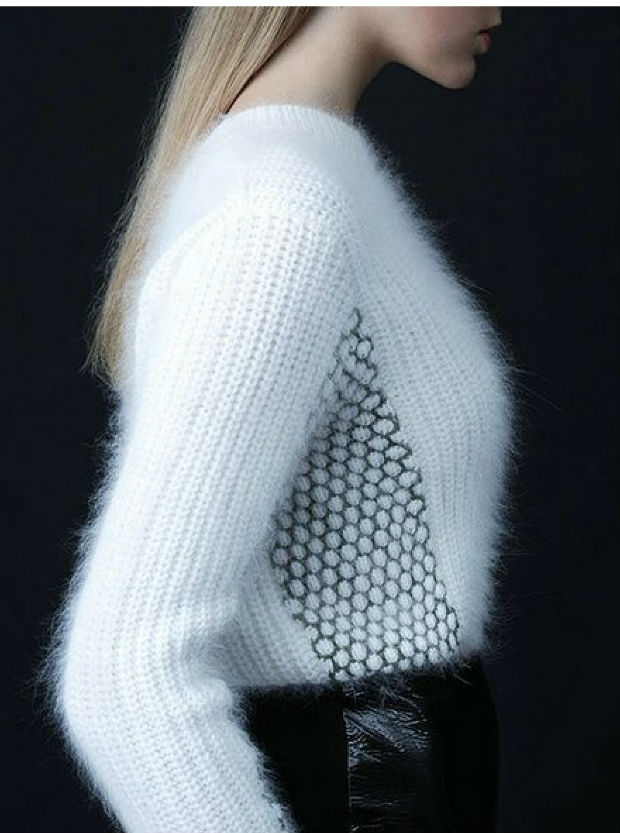 Last winter Danish architecture firm BIG unveiled their plan for an 8 storey building in the Bahamas Islands. The construction will feature a facade with a honeycomb structure, with each cell framing every apartment's balcony and sunken pool (you can see the hexagon shaped balconies in the pictures, almost reminiscing of giant fish tanks stacked on top of each other).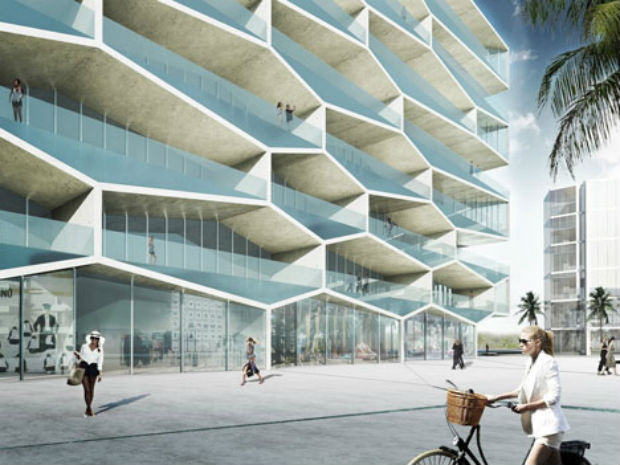 Aganetha Dyck is a Canadian artist who collaborates with beekeepers and most importantly, bees, to make her sculptures. Porcelain figures and other objects are left in specially designed apiaries, where the insects build their honeycomb. The results are obviously unpredictable and at times quite funny, as Aganetha also agrees, but they make us wonder about the fragile equilibrium of nature and our relationship with honeybees.
The artist reminds us that "The power of the honeybees is to keep the world population alive", and whether we like it or not, we owe our lives to these little, wonderful insects.
Aganetha Dyck: Guest Workers from Confederation Centre of the Arts on Vimeo.
This article is also appears in...