20th December 2013, London
The ugly Christmas sweater
Merry Christmas everyone! The festive season has come round far too quickly this year, and I still haven't had time to make a Christmas tree, or buy any presents....but I've been thinking about taking a day or two off to design and make an amazing Christmas sweater.
I'm quite positive that I will end up wearing a felted, worn out jumper that I made in a few hours a couple of years ago but I'm sure that'll be ok. In fact, it'll probably be better than wearing a nice, well made garment as there is an ever growing trend to own and display "ugly Christmas sweaters". Try and google it. As soon as I wrote "ugly" in the search engine, "ugly Christmas sweater" popped up.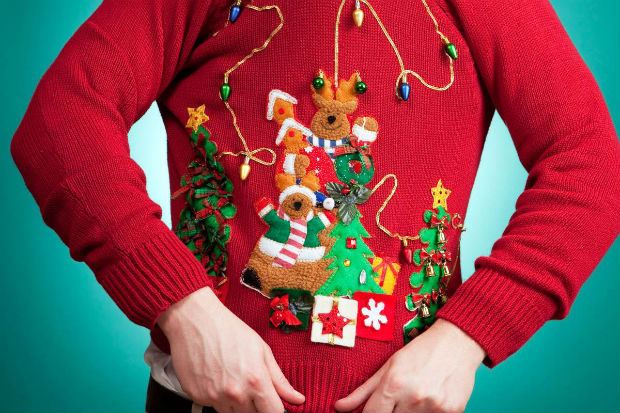 A few years ago, I had troubles finding a good festive jumper in a vintage shop or even on eBay (and that's why I resorted to knitting one myself in half a day whilst wrapping my presents on Christmas Eve...), but now it seems everybody wants or owns one. But who invented them, and why are they always associated with being tacky and ugly?
It was during the eighties that "jingle bells sweaters" started to be manufactured, and their excessive use of decorations and tinsel is probably what got them those pejorative attributes unfortunately...back in the 80's, however, over the top decorations were the norm (if you've forgotten what 80's fashion was like, just spend half a day in East London and the high numbers of hipsters in the area will remind you...), and I think that since their popularity slowly decreased and eventually their production stopped, not much has been done in terms of updating their look.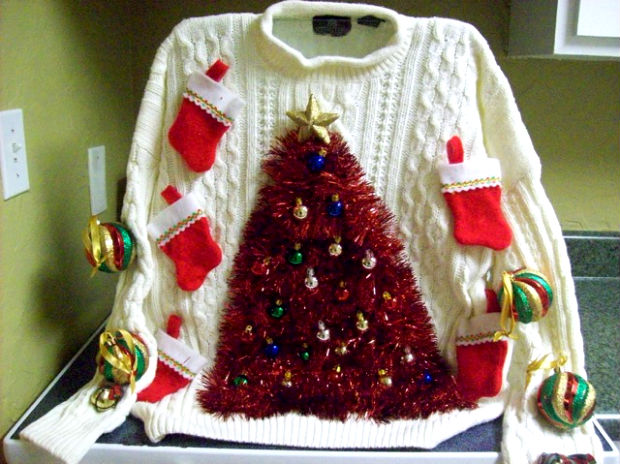 As with many things in fashion, Christmas sweaters slowly came back along with a nostalgic and slightly rebellious spirit of appreciation for the outdated, so wearing the old, unfashionable jumper that your nana knitted for you became quite cool and fashionable. Vintage shops are struggling to keep up with their demand and google has seen a 30% increase of people searching for "ugly Christmas sweater" since last year.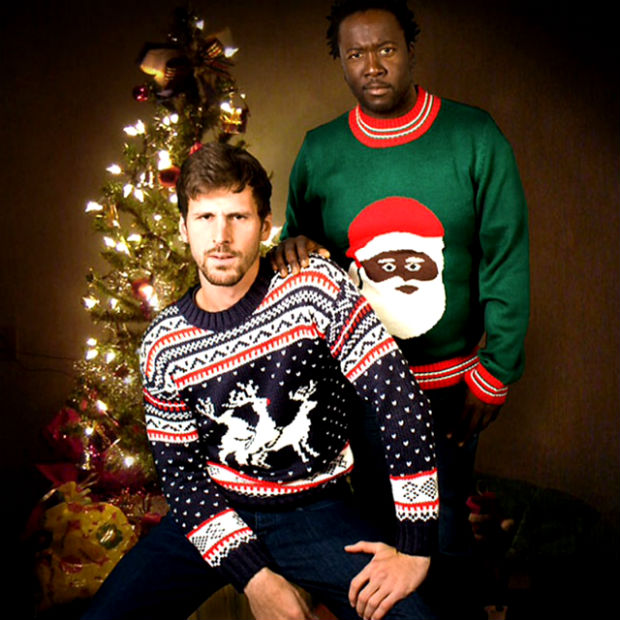 If you are interested in this topic, you can read Brian Miller's "Ugly Christmas sweater party book", rated one star on Amazon (and that adds to its charm I think!), which describes this ever growing trend in Canada, or you can learn to make your own sweater here http://www.instructables.com/id/Make-any-sweater-an-ugly-Christmas-sweater/. If you'd rather see a slideshow of the ugliest ones, visit this website www.rd.com/slideshows/photo-fest-15-ugly-christmas-sweaters-youd-never-wear/#slideshow=slide5
This article is also appears in...