3rd October 2018, Manchester
The ups and downs of socks importing
Like imports of many products, imports of socks into the European Union and the USA vary year on year, with both representing large markets for producing countries like China, Turkey, El Salvador, Pakistan and Honduras.
The downs
For example, the EU imported €1.14 billion worth of socks in the first 7 months of 2018, a decrease of 2.09% compared to the same period last year. Imports for 2017 totalled €2.15 billion.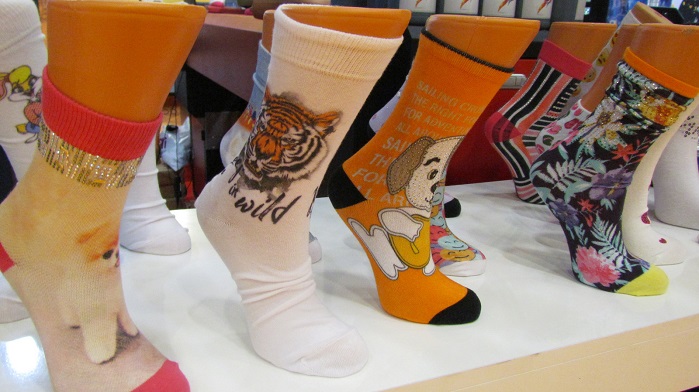 Imports increased in each of January, April and July with the highest increase occurring in July (9.67%) and the largest decrease in March (2.36%). Germany accounted for 24.6% of imports, with the UK making 16.2%. The Netherlands share was 14.50%.
In the same period, the EU imported € 408.5 million worth of socks from China, the largest supplier at 35.9%, with Turkey ranking second at €386.9 million (34%).
And the ups
Meanwhile across the Atlantic, US socks imports increased by 2.36% to $ 2.2 billion in 2017, compared to the previous year. China was the most important supplier with a 58% market share, followed by El Salvador at 11.5%.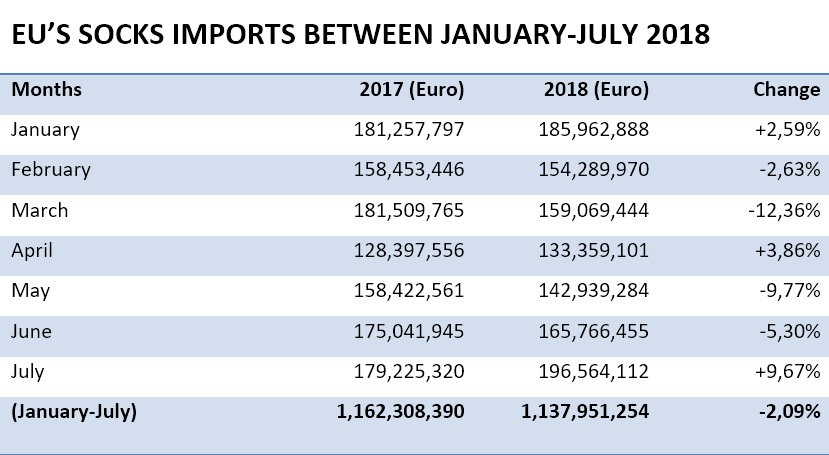 55.8% of imports were synthetic fibre socks, whilst cotton socks ranked second at 29.3%. Pantyhose imports came in third at 5.7%.
China is the main supplier to the USA, accounting for $1.28 billion (58%) worth of socks in 2017. China mainly exports synthetic fibre socks to the USA. 71.7% of were synthetic fibre socks and 15.4% were cotton socks.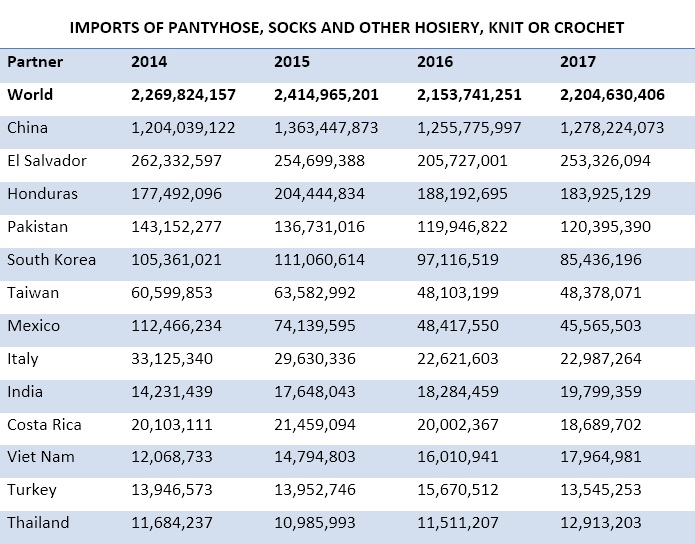 In 2017, $ 253.3 million worth of socks were imported from El Salvador, up 23.2% from 2016. Honduras and Pakistan are other important socks and hosiery suppliers to the USA. The two countries exported $183.9 million and $120.4 million dollars respectively.
This article is also appears in...