18th January 2010, Greensboro, NC
ThermoCool to feature in new Kamik sock collection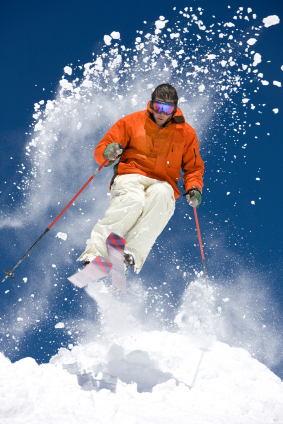 Kamik, a Montréal based company known for their outdoor footwear, in conjunction with Richter International the new licensee for Kamik Family Hosiery, will launch a new line of performance socks at the Outdoor Retailer Winter Market in Salt Lake City, January 21-24. The new line of performance socks features a proprietary blend of Advansa's Thermo°Cool thermoregulation fibre and extra fine merino wool available in North America exclusively from Richter Yarns and Stoehr, one of the largest spinners of wool yarn.
The new sock line will be the first to bear the Kamik brand name. "We're always looking for ways to enhance our current offering and, not surprisingly, the idea of socks has long been something we've considered, but we wanted to do it right," explained Richard Cook, President of Kamik. "We're confident that this new sock line will continue the tradition Kamik started over 100 years ago of providing high quality, functional merchandise at affordable prices."
Kamik selected Richter's Thermo°Cool and extra fine merino wool blend to create high performance socks that provide the broad range of benefits that outdoor enthusiasts require. According to Advansa, without chemical treatments, Thermo°Cool provides enhanced thermal comfort coupled with moisture management during physical exertion. Thermo°Cool is made of fibres with a hollow core blended with fibres that have a channelled surface providing benefits that can't be achieved with just one fibre in a single yarn, the company says.
"We are very pleased that Kamik chose Thermo°Cool for these exceptional performance socks," said Elke Lamberts-Steffes of Advansa. "Kamik and Richter have done an outstanding job of designing a product that will truly enhance consumers' outdoor experiences."
The Kamik sock line will include styles for hiking, skiing, and outdoor sports in styles and sizes for men, women, and children. Kamik and Richter will partner during the initial launch to secure retail accounts and anticipate a positive reception from current and new Kamik customers.
This article is also appears in...