I first heard about the BA Textiles programme at Goldsmiths in 2000 when I was doing my Foundation and after attending a couple of open days in some other universities I decided to go to Goldsmiths simply because "the studios looked cooler".
Oh, the good old days when life choices were simply dictated by what was cool and what wasn't! Of course the programme didn't live up to its expectations (even more so because I was forced to take a 3 year long...ahem...sabbatical...and by the time I went back to study my ambitions and my idea of "cool" had completely changed) and like most people I met in the course, now I realised I really struggled there.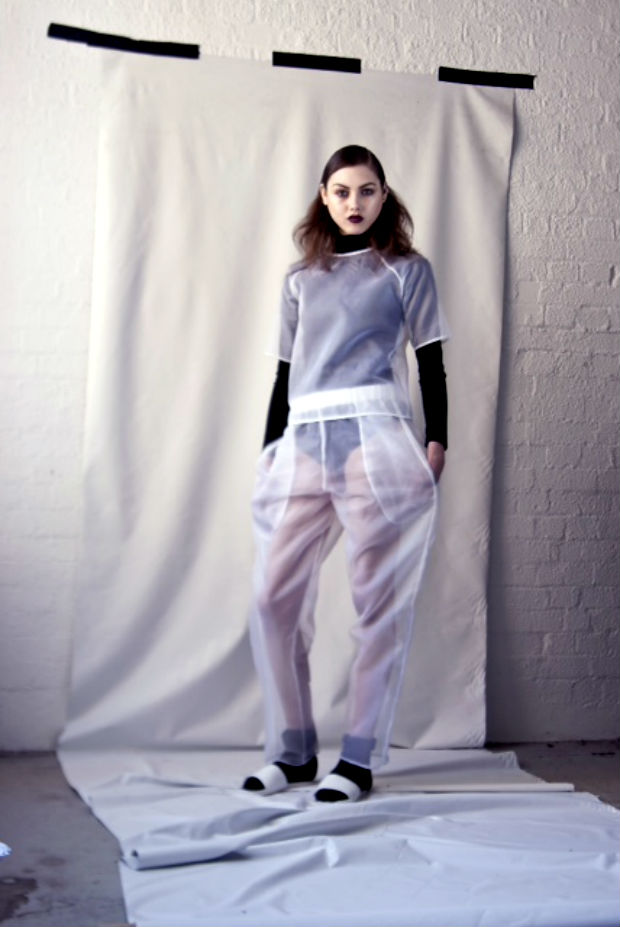 Whenever somebody asks me what my experience at Goldsmiths was like, I take a deep breath, contort my facial muscles in some nonchalant expression, and shrug. I honestly don't know what to answer as some days I feel like it was incredibly useful and some other days I feel it was rubbish.
When I see the work of those who manage to go through the struggles of juggling a horrible job after graduating and carry on with their passion, I see how fruitful being at Goldsmiths really was.
My friend Jenna Young graduated in Textiles from Goldsmiths a year after me and has recently launched her new clothing line: This is The Uniform. Jenna and I collaborated on the shoot for my Lipstick Stab wounds collection, but we never actually talked about the concept behind our work (I personally hate to do that, I think Goldsmiths traumatised me!!!) and only a few days ago, after reading the "about" page on her website, I realised how close our interests are.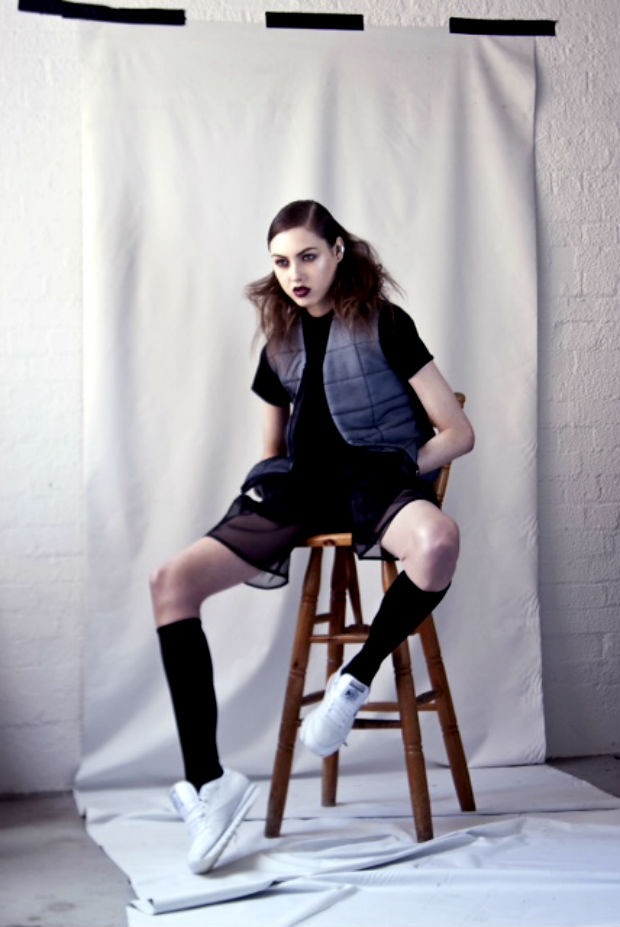 This is The Uniform is interested in stereotypes, and the clothing associated to those clichés. It is very interesting to research how etiquette is created, how boundaries are defined: why, for instance, is a skirt considered "proper" for a woman, and not a man? Why is a man in a kilt accepted and one in the same fabric, but in a long, tailored skirt laughed at? This is The Uniform plays on these stereotypes and their first collection explores ideas of etiquette and properness in contemporary urban culture. You can visit their website here: www.thisistheuniform.com