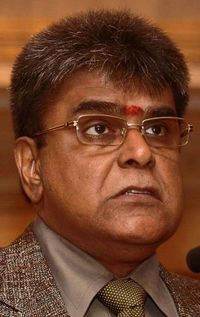 Exports of knitted garments from India's Tirupur textiles hub have registered growth during the 2010-2011 fiscal year which has just ended despite being hit by a number of problems including raw material price rises and closure of its dyeing units due to a court order for violating pollution control standards.
In a statement to the press, Tirupur Exporters Association (TEA) president Arumugam Sakthivel said that exports from the knit cluster had jumped from Rs. 11,800 crore in 2009-10 to Rs. 12,500 crore in the 2010-11 financial year.
According to The Hindu newspaper, Mr. Sakthivel was quick to point out that although exports had shown an increase in terms of value, profit margins for the exporters shrunk during the period due to the irregular rise in the price of cotton, cotton yarn and transportation costs.
Commenting on the dyeing sector crisis, Mr. Sakthivel said that steps were being taken to expedite the compliance of zero liquid discharge (ZLD) norms stipulated for the effluent treatment process.
"About Rs. 1,200 crore have been invested so far into the setting up of Common Effluent Treatment Plants and Individual Effluent Treatment Plants in the cluster, in an attempt to prevent any further discharge of effluents into River Noyyal," he added.
Source: The Hindu
This article is also appears in...