22nd April 2020, Tirupur, India
Tirupur knitters eye $2-billion PPE opportunity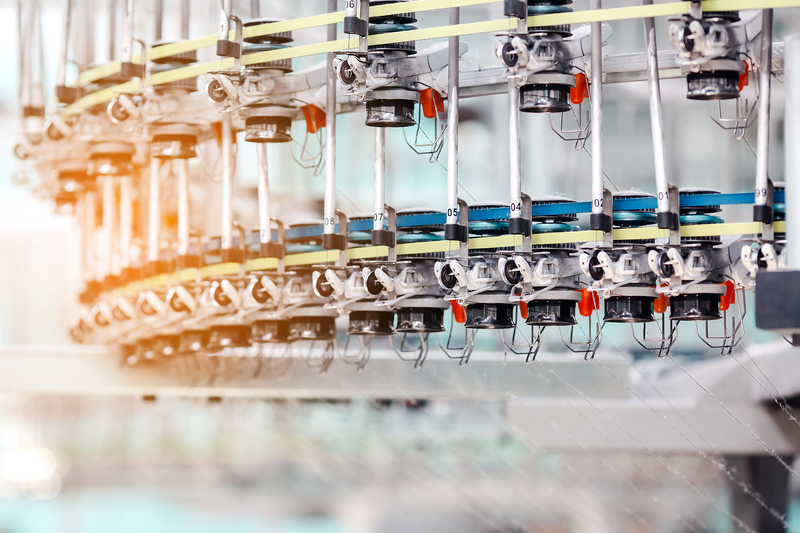 © Dreamstime.
South India's cotton knitted garments capital, Tirupur, is struggling to step up production as demand for personal protective equipment such as masks and bodysuits has thrown up a $2 billion business opportunity, The Economic Times (ET) reports.
About 200 units in this in Tamil Nadu town currently make personal protective equipment (PPE), mostly to serve needs within India. Industry body Tirupur Exporters Association has been pushing local manufacturers to improvise on products to meet global standards, the report said.
"As of now, we are only supplying within India but once we get the technology and the export market opens up, there is a vast potential to scale up," the exporters association general secretary TR Vijaya Kumar told ET.
Meanwhile, the report said, the magnitude of the coronavirus outbreak in the US and Europe and its impact on the economies have left the exporters here worried, as those are their biggest markets.
"We are yet to receive payment for many of our previous shipments," Kumar said.
The garment cluster manufactures textiles worth Rs 60,000 crore per year for exports and domestic markets.
The knitwear industry here has provided jobs to about 8 lakh people (800,000), half of whom are migrants. Local executives said they were managing their units with just about three lakh people now, as the rest have gone home when the lockdown was clamped.
"We started manufacturing PPE in December, but ever since the Covid-19 outbreak in India, we shifted our entire focus on stepping up production of PPEs," Honeywell Creation founder S Ravichandran said. "As of now we manufacture masks and bodysuits, but in about 15-20 days we will be looking at manufacturing PPE kits that will include goggles, gloves and so on."
His unit can manufacture 2 lakh (200,000) masks a day and once it receives the go-ahead for the kits, it has the capacity to produce around 10,000 kits per day, he added.
There are innovations underway to see how the masks can be made more user-friendly. Frequent usage of disposable masks is not viable as contamination is worrying. That the face masks that are mostly used contain polypropylene procured from China has added to concerns.
In order to address this, an incubation centre for textiles and apparels in Tirupur is trying to develop a reusable, biodegradable, antibacterial facemask. "It will be a cotton, three-layered mask," said S Periasamy, the chief executive of the centre that is supported by the Atal Innovation Mission.
"Unlike the existing three-layer mask, the reusable mask will be developed with the outermost layer being water repellent and anti-viral, the middle layer filtering the virus and the innermost layer will be finished in a way that provides comfort to the mask wearer," he said.
This article is also appears in...