15th October 2013, London
Todd's Hand Knits
In the past few years hand knitting has become incredibly popular amongst many people and nice, contemporary patterns and luxurious yarns have become available to the increasingly demanding customer.
Long gone are the days when the only young people who visited the knitting department of John Lewis were cyber punks who bought colourful slub wool to weave into their hair...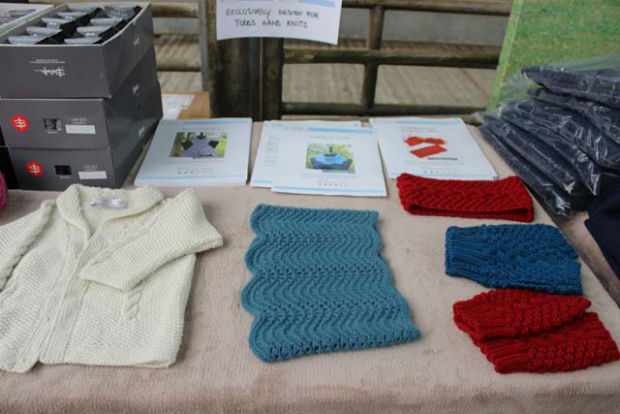 UK company Robert Todd in collaboration with Zegna Baruffa have also recently launched their new line of hand knitting yarns under the name "Todds Hand Knits" and I've had the pleasure to collaborate with their staff to create a collection of patterns.
The yarns come in a variety of fibres and weights, all using the best quality materials. I particularly like the Aran merino wool that I've been working with: I am a great fan of Zegna's classic 2/30's cashwool and having the same quality and the same handle on a hand knitting yarn is a dream come true! I also like the casual yet elegant aspect of this wool: you could use it to either make an everyday scarf or a really beautiful Aran sweater. The smoothness of the spin, just like cashwool, make this yarn extremely suitable for any kind of stitch work or textural effect.
I also love the colour palette of the whole collection: there are some very earthy, warm autumnal shades and some other zingy and uplifting colours to brighten up those dark winter days. The lovely Alessia and Angie at Todd and Duncan have sent me these pictures of the Todd Hand Knits stand that they took recently at a fair. Hope you like them!
You can visit their website at this address: www.toddshandknits.com