11th January 2016, Bolton
UK company creates next generation cycling pad with 3D spacer fabric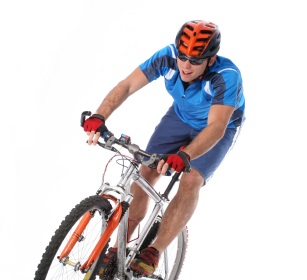 UK based company T3 Sports Technology has developed a new padded cycling pad insert that uses 3D spacer fabric, the road.cc reports.
Whilst most padded inserts are typically made from a polyurethane foam, with many different types of foam used depending on the design and the price of the shorts, the fabric used in the new Airide chamois is said to help distribute pressure over a large area and provide support for the sit bones and an improved comfort.
The innovative fabric has been developed at the University of Bolton in a project led by Professor of Technical Textiles at the University's Institute for Materials Research and Innovation, Professor Subhash Anand MBE, and local company T3 Sports Technology. They have worked together to bring the fabric to the cycling market and it has been two years in development.
Call for funding
The new product is claimed by its makers to be a "revolution in cycling pad technology" and is currently on Kickstarter where it is hoping to gain £20,000 in funding.
"We believe there is a huge market for our product – cycling and triathlon are popular sports with massive numbers of amateur as well as professional participants," said Professor Anand. "The product we have created is not a million miles away from my cushion for wheelchair users – in fact, it is that research product that brought Matt and I together."
The product is also said to be breathable, wash easily and can even be recycled, according to the manufacturers. The properties aim to accommodate for comfortable cycling and other activities.
Innovative sports technology
"At T3 we believe that no matter what level of athlete you are, from Novice to Professional, advancements in technology can help improve how you perform both in training and in competition," say founders. "Anything from developments in fabric technology right through to the latest innovations in wearable technology. Each element adds up to make the athlete compete and train at the next level."
The company develops sports based technology. To do this it works with sports entrepreneurs right through to major education and technology houses. Its partnerships enable the company to take a product from ideas to reality and finally onto commercialisation.
"The Sports Industry is great to work in as everyone involved is always looking to improve. We at T3 believe this is a great way to live our lives. As a company we are open to working with anyone who has an idea that they want to develop and will connect with anyone who feels they can offer something to us and our sports entrepreneurs alike."
This article is also appears in...