5th March 2015, Huddersfield
UK students win placements in Japan with Shima Seiki
Two University of Huddersfield students have each won a three-week paid trip to Japan, where they will receive training at the headquarters of the world's leading computerised knitting technology specialist Shima Seiki.
Kathryn Seymour and Hazel Simpson are final year Textiles students. They were selected by the Japanese company as the winners of its Tomorrow's Designer competition, for which they had to develop a knit design using their APEX 3 3D design programme.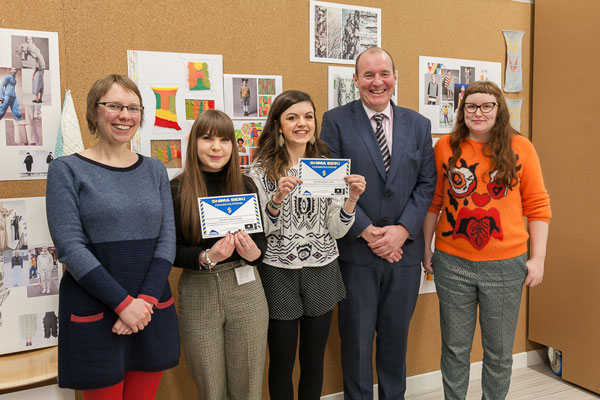 "This competition marks the inaugural year for Shima Europe and the universities who are using APEX. The aim of running the project is to inspire more textiles students, who are the future of fashion design, to enter the industry," said Martin Bowler, Training, Design and Sales for Shima Seiki.
Jacquard patterns
Kathryn's winning project, entitled Entropy, was inspired by a study of the markings in the bark on trees. Fascinated by how knit is becoming more widely used in interiors, Kathryn translated her inspiration and ideas into jacquard patterns for wall hangings using Shima's APEX technology.
"We've had training from Shima throughout the course, and now I can't wait to go to Japan in August to work with them," she commented.
Knitted leggings
Hazel works with textile art and has a great interest in textile archives, having worked on placements in the textile archives at Paul Smith and Margaret Howell.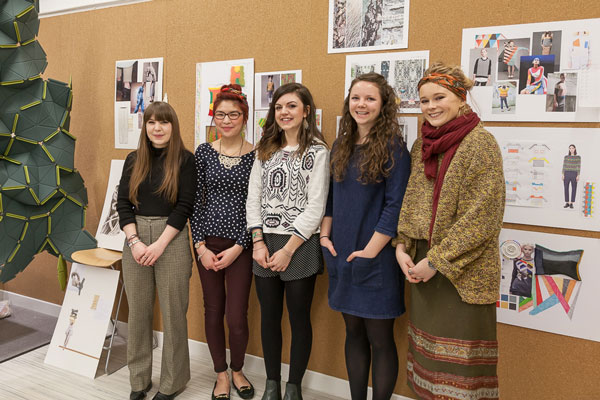 Her designs of knitted leggings were inspired by her archival research. Having started working with hand knitting, Hazel then went on to see how her knit designs could work using Shima's technology. Thrilled to have been selected as a winner, Hazel said: "I think the trip will be an amazing experience and I can't wait to get immersed in the culture over in Japan."
3D design system
Shima Seiki's SDS-ONE APEX3 3D design system has been developed to provide comprehensive support of the entire process of knitwear production from planning and design to production and sales promotion, as well as its capability for Virtual Sampling.
Ultra-realistic simulation capability allows Virtual Sampling to minimise the costly time and resource consuming sample making process while enhancing presentation quality, the manufacturer reports.
3D simulation allows evaluation of knitwear from all angles. 3D modelling, 3D mapping and 3D fitting simulation of multiple coordinate items are possible as well. APEX3 also supports design and simulation in a variety of other industries such as circular knitting, pile knitting, weaving and printing.
This article is also appears in...