21st April 2016, Greensboro, NC
Unifi reports decrease in net income in 3Q 2016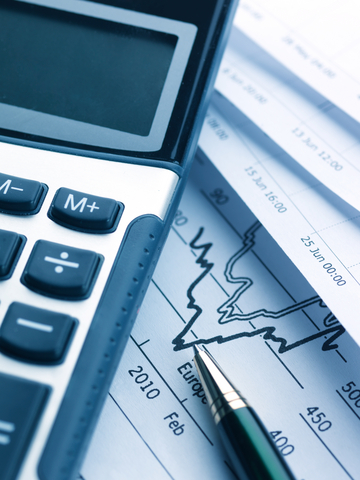 Unifi, the leading producer of textured and other processed yarns, has released preliminary operating results for the third quarter that ended on 27 March 2016.
The company's net income was US 9.7 million, compared to US 10.0 million in the prior year quarter. Adjusted net income was US 10.0 million, compared to adjusted net income of US 9.9 million in the prior year.
Both net income and adjusted net income include the company's portion of earnings from Parkdale America, LLC, which were almost US 1 million less than the prior year quarter. Adjusted EBITDA was US 16.6 million, up from US 15.1 million in the prior year quarter.
Satisfactory results
Gross profit was US 23.4 million compared to US 22.0 million in the prior year quarter, driven by the company's mix enrichment strategy, strong volume and margin growth in the International Segment, and favorable raw material pricing.
"We are pleased with this quarter's results, notably our gross margin, which improved 170 basis points. These results highlight the success of our strategy to enrich our product mix and grow our premier value-added offerings to enhance returns," said Bill Jasper, Chairman and CEO of Unifi.
"We were particularly excited to see our International Segment benefit from strong market share gains in Brazil and from our growing portfolio in China."
Operational review
Net sales were US 161.3 million compared to US 172.2 million in the prior year quarter. The sales decline was largely attributable to devaluation of the Brazilian Real and lower sales pricing associated with raw material costs.
Net debt (total debt less cash and cash equivalents) at 27 March 2016 was US 106.5 million, compared to US 94.1 million at 28 June 2015, consistent with the company's previously announced capital investment plans. As of 27 March 2016, the company had US 78.0 million of available borrowing capacity under its revolver.
Unifi
Unifi is a multi-national manufacturing company that produces and sells textured and other processed yarns designed to meet customer specifications, and premier value-added (PVA) yarns with enhanced performance characteristics.
Unifi aims to enhance the demand for its products, and help others in creating a more effective textile industry supply chain, through the development and introduction of branded yarns that are designed to provide unique performance, comfort and aesthetic advantages.
In addition to its flagship Repreve products – a family of eco-friendly yarns made from recycled materials – key Unifi brands include: Sorbtek, Reflexx, aio - all-in-one performance yarns, Satura, Augusta A.M.Y., Mynx UV, and Microvista. Unifi's yarns are readily found in the products of major brands in the apparel, hosiery, automotive, home furnishings, industrial and other end-use markets.
This article is also appears in...