7th April 2015, Greensboro, NC
Unifi to expand polyester texturing capacity to support regional growth
Unifi, a multi-national producer of textured and other processed yarns, is increasing polyester texturing capacity in the US and Central America to support the growing demand for synthetic yarn in the NAFTA and CAFTA regions.
This expansion, which involves adding texturing machines in Yadkinville and Madison, NC, and El Salvador, will also support the growth in the company's premier value-added product lines, as a result of new and expanding value-added programmes with customers such as Ford, The North Face and others.
Continued growth of synthetics
Regional synthetic apparel production has continued to grow over the last five years, at an average of 5% to 6% annually. This incremental capacity is expected to allow Unifi to better serve the growing demand for synthetic yarn in both the NAFTA and CAFTA regions. Installation of the new machinery is expected to be complete by June 2015.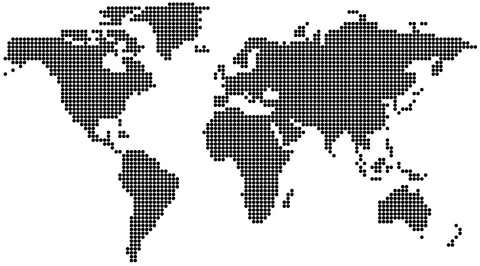 "We are very encouraged by the continued growth of synthetics in the US and Central America, and the opportunities it presents for the textile industry," said Roger Berrier, President and Chief Operating Officer of Unifi.
"We work closely with our customers to understand their production needs, and we are committed to investing in this region to provide the increasing amounts of synthetic yarn and other innovative products they require."
Unifi investment
"The Unifi investment is another example of how the NAFTA and CAFTA regions are gaining share as they continue to become more economical sourcing options," said Augustine Auggie Tantillo, President and Chief Executive Officer of the National Council of Textile Organizations.
"Unifi's investment in additional capacity in the U.S. and Central America demonstrates the Company's commitment to sustain the growth and economic vitality we've come to expect in the region."
"This expansion is one of the key projects that we identified to help drive profitable growth for the Company, and is a planned part of our increased capital spending for this fiscal year," commented Roger Berrier.
Unifi
Unifi is a multi-national manufacturing company that produces and sells textured and other processed yarns designed to meet customer specifications, and premier value-added (PVA) yarns with enhanced performance characteristics.
In addition to its flagship Repreve products, a family of eco-friendly yarns made from recycled materials, key Unifi brands include Sorbtek, Reflexx, AIO – all-in-one performance yarns, Satura, Augusta, A.M.Y., Mynx UV and Microvista. Unifi's yarns are readily found in the products of major brands in the apparel, hosiery, automotive, home furnishings, industrial and other end-use markets.
This article is also appears in...