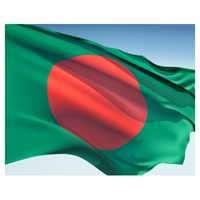 Japanese giant Uniqlo, one of the world's fastest growing retailers, has expressed strong interest in doubling imports of knitwear from Bangladesh, industry representatives were told on a trade mission to Japan last week. Uniqlo Vice President Hiroshi Nagai however, emphasized the need for improvements in product quality and diversification.
The Bangladesh Knitwear Manufacturers and Exporters Association (BKMEA) President Fazlul Haque told journalists on his return from Japan on Friday, that the country could earn up to US$ one billion by exporting knitwear to Japan within next five years, if the correct steps are taken. A 20 member BKMEA delegation led by its President visited Japan from July 20-23.
Fazlul Haque said that regular contacts with the Japanese importers, participation in trade fairs, diversification of products and reforms in rules of origin to avail duty-free facilities are essential in achieving this goal. During the visit, the BKMEA delegation met with leaders of the Japan Textiles Importers Association (JTIA), the Japan Chemical Fibers Association (JCFA) and Uniqlo.
During discussions, the BKMEA delegation gave presentations on Bangladeshi knitwear products showing its strong position in the international market, its competitive price and the country's ability to export within the shortest possible time. Japan, the fourth largest garment importer in the world, imports garments worth US$ 23 billion annually, of which US $11 billion is knitwear.
Source: The Daily Independent
This article is also appears in...