14th August 2014, Washington, DC
US fashion industry joins African companies in call to renew AGOA
The United States Fashion Industry Association (USFIA) joined six US and African fashion and retail trade organisations in a call for immediate renewal of the African Growth & Opportunity Act (AGOA), which is scheduled to expire on 30 September 2015.
The organisations also called for long-term renewal of the programme for at least 15 years—including the third-country fabric provision—and extension of the third-country fabric provision to all AGOA beneficiaries.
Economic opportunities
"AGOA not only allows US companies to produce quality, affordable apparel for their customers, but also provides much-needed jobs and economic opportunities in sub-Saharan Africa," explained Julia K. Hughes, President of USFIA.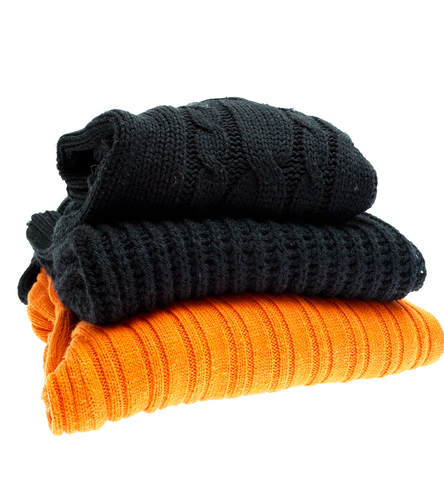 "However, those opportunities are at stake as the expiration date looms. In our recent benchmarking study, fashion executives told us that they want to continue sourcing from the AGOA region, and even place more orders. But without duty-free treatment, sourcing apparel from the region is cost-prohibitive for many fashion brands and retailers, and since they plan their sourcing six to twelve months in advance, many are already considering leaving the region altogether."
Quick, long-term renewal
"We hope that the discussions at the US-Africa Leaders Summit last week, as well as the recent Congressional hearings, will lead to quick, long-term renewal of this important trade preference programme so fashion brands and retailers can continue placing orders and expand their business in the AGOA region," Hughes concludes.
In addition to USFIA, the signatories of the statement include the African Cotton and Textile Industries Federation (ACTIF), the American Apparel and Footwear Association (AAFA), the Footwear Distributors and Retailers of America (FDRA), the National Retail Federation (NRF), the Outdoor Industry Association (OIA), and the Retail Industry Leaders of America (RILA).
United States Fashion Industry Association
The United States Fashion Industry Association (USFIA) represents the fashion industry – textile and apparel brands, retailers, importers, and wholesalers based in the US and doing business globally.
Founded in 1989 as the United States Association of Importers of Textiles & Apparel with the goal of eliminating the global apparel quota system, USFIA now works to eliminate the tariff and non-tariff barriers that impede the industry's ability to trade freely and create economic opportunities in the US and abroad.
Headquartered in Washington, DC, USFIA, through its publications, educational events, and networking opportunities, connects with key stakeholders across the value chain including US and international service providers, suppliers, and industry groups.
This article is also appears in...