25th February 2014, Paris
Visitor numbers up at Première Vision Pluriel
Marked by enthusiasm, dynamism and high performance, Première Vision Pluriel closed its doors on 20 February at the Parc d'Expositions de Paris Nord-Villepinte.
With consolidated growth in attendance figures, and a strong increase in business activity, the six-show ensemble has confirmed the strength of its outreach and appeal to leading international players in the fashion industry.
Effective and coherent
Acclaimed by the world's largest markets, it is said to be a highly effective and coherent tool with a rich and unique aesthetic vision. The February 2014 edition included six selective, international shows all synergistic in their business activities, services and quality, creative and innovative offer.

The show welcomed 1772 exhibitors from over 30 countries, including spinners, knitters, weavers, trim manufacturers, design studios, tanners, fashion manufacturers. There were 61,641 visitors from 130 countries – buyers, stylists, designers for fashion and accessories brands, and heads of fashion companies. This showed a 5,5% increase in visitors comparing to February 2013.
Demanding expectations
Once again this season Première Vision Pluriel rose to the ever more demanding expectations of industry professionals in a global economic context showing continued signs of instability and fragility, organisers report.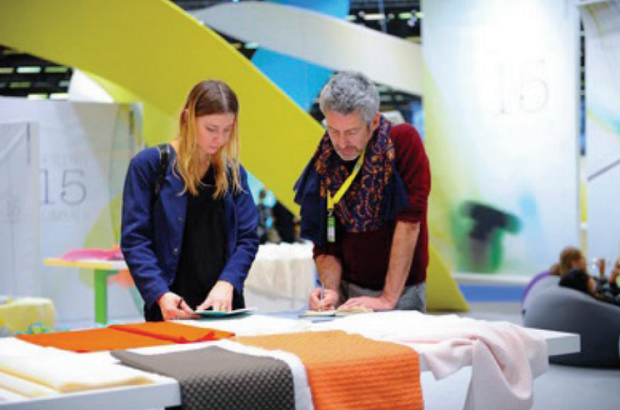 Some gained increased visibility, developing or strengthening solid business relationships; others found inspiration and discovered innovative collections to help make their products stand out.
Results and a first roundup of the 6 Première Vision Pluriel shows:
Première Vision and Expofil
Three days of intense business activity welcomed 51,854 visitors, with 18,535 as of the first day. It included 73% international visitors, coming from United Kingdom (13% of visitors / + 12% vs February 13) ; Italy (11% / +44%) ; Germany (6% / +5%) and Spain (6% / +15%).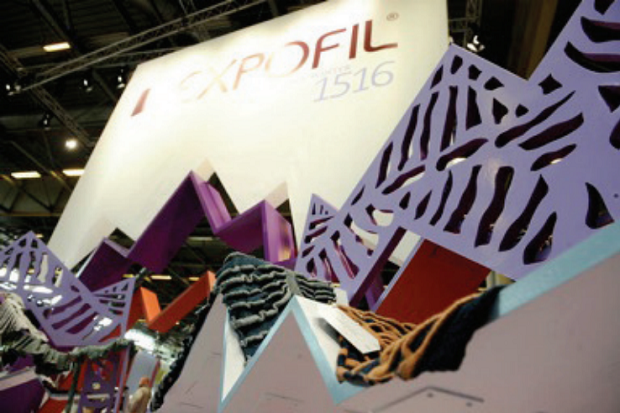 740 exhibitors at Première Vision included 701 fabric producers; 20 knitters and spinners at Knitwear Solutions, and 19 workshops and craftsmen at Maison d'Exceptions. The attendance of the show also rose sharply up by 17%.
Creative inspiration at Indigo
A rich offer from 198 design studios and independent designers, the show welcomed 14,966 visitors, 76% international and seeking creative and innovative collections – United Kingdom (16%), Italy (9%), Spain (6%), Germany (5.6%), Turkey (5.4%) and USA (3%) in the lead.
The number of visitors to the show has increased by 6.7% comparing to the same period last year.
This article is also appears in...