14th October 2013, London
Wai Kit Wan
I met Wai Kit Wan at the last edition of Pitti Filati in the summer. Kit was one my favourite designers of the show along with his colleague Chun San Chin, also from the Hong Kong Polytechnic University.
The exhibition featured the work of the students from various colleges around the world: I felt that Kit's garments were the most experimental, the most tactile and the most inventive.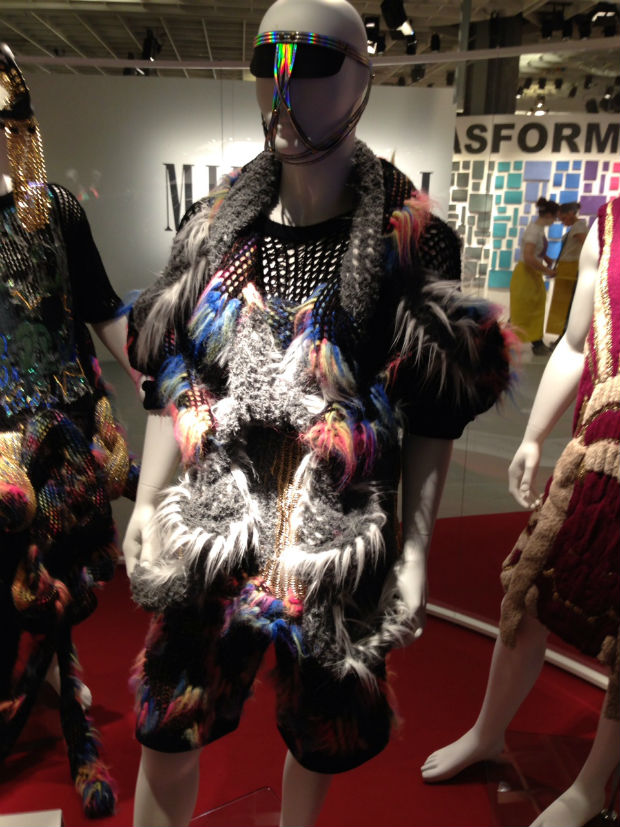 I liked the clash that characterises his fashion on various levels: from his inspiration, where in true Hong Kong style Western icons merge with Chinese illustration, to his colours and material choices.
His approach to the use of technology is also interesting as seamless knits, probably produced on Shima machines, were later manipulated by hand and draped on the body.
Kit's inspiration comes from the rebellious spirit of the younger generations: as a fashion designer he says it is his duty not to simply design nice looking garments but to also respond to what's happening in the world.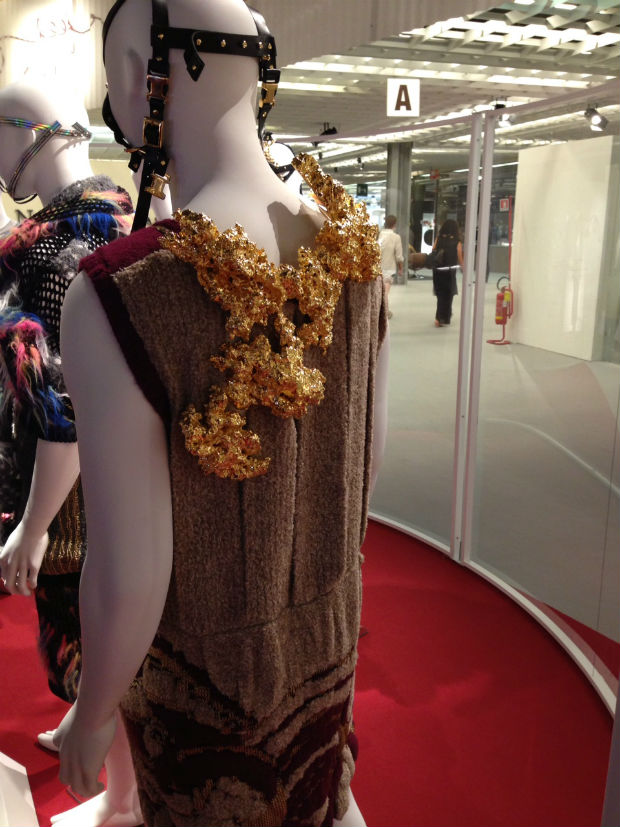 His latest collection, "And We Live Off the Unsettling Soul" was inspired by various social movements across the world protesting against their governments (like the Occupy movement, for example).