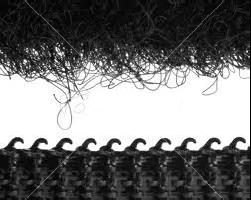 Leading Indian specialty warp knitted fabric manufacturer Goyal Knitfab Pvt Ltd has developed a range of polyamide hook and loop fabrics which will be used as an industrial raw material in the manufacture of abrasive discs.
"Our NB range of high performance loop cloth material is used in making coated abrasive discs. These loop fabrics coated with abrasives show strong adhesion to the rotating hook used in various industrial applications, mainly automotive and sheet metal finishing," says Jigar Khatri, Sales Manager at Goyal Knitfab.
"It has high adhesion and strong gripping properties. Stronger gripping property coupled with lower fabric weight imparts a low weight to strength ratio necessary for industrial applications."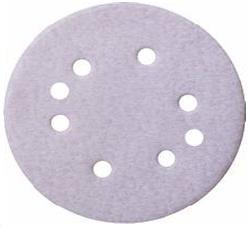 Low fluid permeability prevents the penetration of glue through to the brushed fabric surface and fine knitted closed loops on the fabric surface allows strong grip at high revolutions through any number of grinding cycles. Better transparency and printability is said to make branding of the hook and loop discs much easier.
Spacers for filtration membranes
In January this year Goyal announced the successful development of permeate spacer fabrics for spirally wound filtration modules, specifically RO (reverse osmosis) membranes. The spacer is a high performance material for use in spirally wound RO and UF (ultra filtration) elements and the fabric can be used as a reinforcing layer in order to increase efficiency and durability of RO and UF elements. The Goyal Knitfab permeate spacer is galled GK SpaceFIL and the company says it passes strict US FDA testing norms for use for potable water and liquids applications.
"SpaceFIL is a thermally bonded advanced material with outstanding properties and unique structure. Use of SpaceFIL will help extend the performance of filtration media and optimize flow rate," Goyal Knitfab's Sales & Marketing Manager Jigar Khatri said at the time.
Goyal Knitfab is based in Surat, a synthetic textiles hub in India, and is a leading manufacturer of warp knit fabrics for various technical applications as well as fashion applications.
This article is also appears in...