30th January 2017, Obertshausen
80 years of innovation at Karl Mayer
Karl Mayer, the market leader in warp knitting, warp preparation and machinery for technical textiles, will celebrate its 80-year anniversary this year with a series of in-house innovation shows for business partners.
"We will organise various in-house shows for our business partners, giving them an insight into the future of textile development and production technology. Almost two years after the last ITMA we will show our next innovation steps – responding to the challenges of digitisation and conservation of resources," commented Arno Gärtner, Karl Mayer's CEO.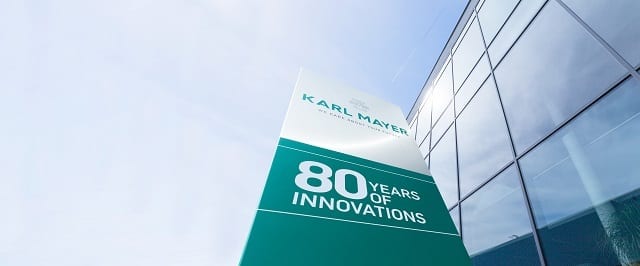 The company's in-house show Japan will be the first event to kick off the celebrations. With the investment in Nippon Mayer, Karl Mayer's Japanese site in Fukui became the Centre of Excellence for the development, construction and technical support of double-bar raschel machines, special machines and applications. Taking place from 1-3 March in Fukui, Japan, the event will feature demonstrations of the company's advanced machinery, including some newcomers, like the RSJ 4/2 EL raschel machine with double jacquard patterning.
Technical progress and successful partnerships
In various locations, Karl Mayer will present its new textile developments covering trends like athleisure, and will show introduction of digitisation into the textile industry value-chain by expanding the application of its new automation platform Kamcos 2.
Sustainability is another important topic for the future. Karl Mayer will discuss its latest solutions including LEO (Low Energy Option) and Prosize, a sizing system that will save up to 20% resources in fresh water, size agent and waste water.
Investments
During the last two years Karl Mayer invested approximately EUR 40 million into their various worldwide locations, which include: new production facilities at Karl Mayer Rotal in Italy; a new Development Center for double-bar raschel technology at Nippon Mayer in Fukui, Japan; and a new 12,000 square metre assembly hall and a new Core Competence Center for Parts and Components at Karl Mayer's headquarters in Germany.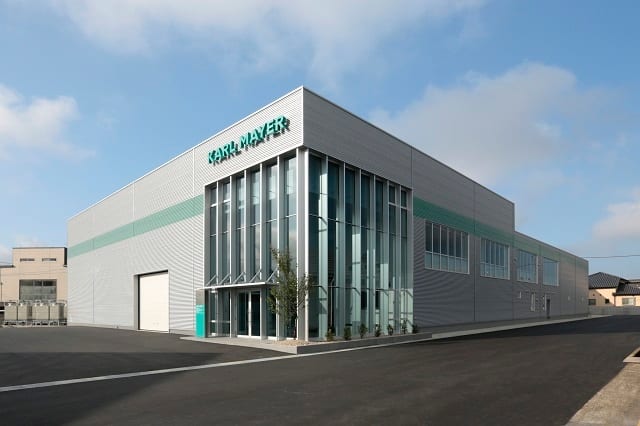 Visitors will be able to see the new Core Competence Center in July 2017. Then Karl Mayer will also set up nine newly developed machines for an in-house exhibition organised for business partners, plus a separate open day for the public.
Karl Mayer (China) will also show new developments to their business partners in autumn of this year at their factory in Changzhou, China.
Karl Mayer
Karl Mayer is a German family-run technology and market leader, as well as driving force for innovations in textile machinery building. The manufacturer offers solutions for warp knitting, technical textiles and warp preparation for weaving.
With more than 2,500 employees worldwide, the international organisation produces in its main markets, so that Karl Mayer is always close to its customers and their needs. Today, the company has subsidiaries in the USA, in India, Italy, Hong Kong, Japan, China, and Switzerland, as well as agencies all over the world.
This article is also appears in...