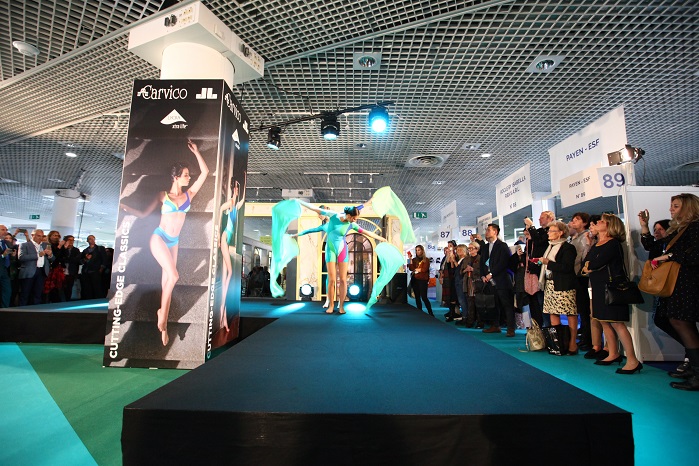 Leading Italian knitters put on a show at MarediModa. © Carvico and Jersey Lomellina
Carvico and Jersey Lomellina, leading Italy-based manufacturers of high-tech warp knit and circular knitted fabrics for swimwear, sportswear, underwear and outerwear, have presented their latest trends at last week's MarediModa, which took place in Cannes.
The proposal for the 2021 season is practical and concrete. Having left behind the theme of exoticism, and the desire for an escape to exclusive, far away paradises, the new key word, which has inspired 21st, the companies' new collection, designed to set the guidelines for the future seasons, is minimalism. The name of the collection itself has been chosen to convey an idea of monumental, immortal authority.
CHIARSOSCURO
This mood has been inspired by the skyline of futuristic cities. Luxury meets performance, tailor-made details blend with sporty styles; volumes are generous and baggy, in between liveries and basketball uniforms.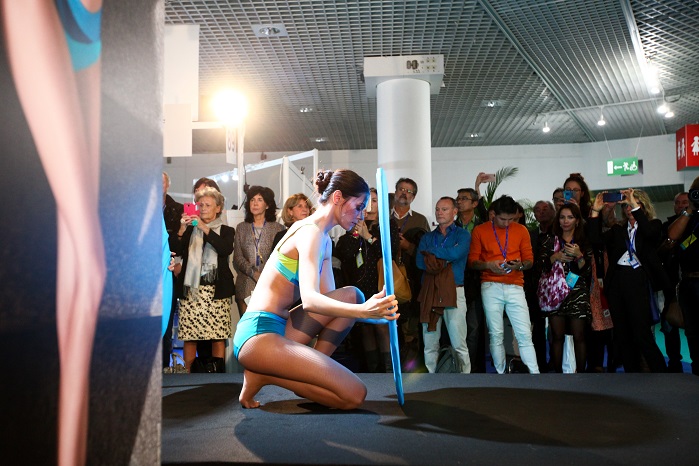 Carvico and Jersey Lomellina are leading Italy-based manufacturers of high-tech warp knit and circular knitted fabrics. © Carvico and Jersey Lomellina
The main colour is grey, in a mix of warm and cold chiaroscuri aimed at outlining the skyline of the city of the future. Everything is more elegant and formal compared to the past, less extreme, more pragmatic, designed to allow users to live the urban life. Cement, stones, bricks, the asphalt are all lit up by touches of white and bright yellow used in the lining of bonded and printed fabrics which characterize interior design and, in this mood, also several high tech jackets and coats.
Orange, red and green have been added to the formal menswear colour card to make it look coolers and funnier, and to make grey shades more energetic and sporty.
SKATEclusive
The second mood has also been inspired by urban atmospheres, in this by skaters and graffiti artists' colourful suburban areas. This palette expands to include bright and bold shades, like the ones used by writers and street artists to leave their unmistakable, permanent marks in public places.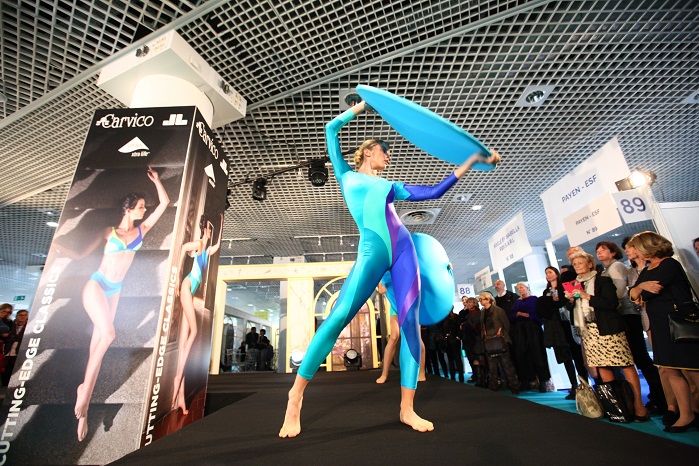 The proposal for the 2021 season is practical and concrete. © Carvico and Jersey Lomellina
SKATEclusive focuses on the skating world but without resorting to the typical stereotypes dating back to the '90s: here everything is new, and fashion collections mix with design. The most uninhibited casual items blend with classic elegance, mixing vintage, classic nuances with bold and bright neon shades stolen from writers' walls. Burgundy, lilac, beige, ochre, dark green, light blue create harmonious matches with orange.
Neon shades have finally gone mainstream: it is disruptive and can be used also with classic shades and garments.
CLEARwaters
This mood, talking about the present, has been inspired by the sea. Fashion, increasingly keen on using sustainable, recycled and renewable materials, mixes performance casual items and wetsuits. Garments are designed to fit and shape the body inventing new sinuous and dynamic lines.
Printed patterns are both contemporary and vintage, reminding to the Beach Boys: we can find hippie-style prints, and tie and dye effects onto solid backgrounds.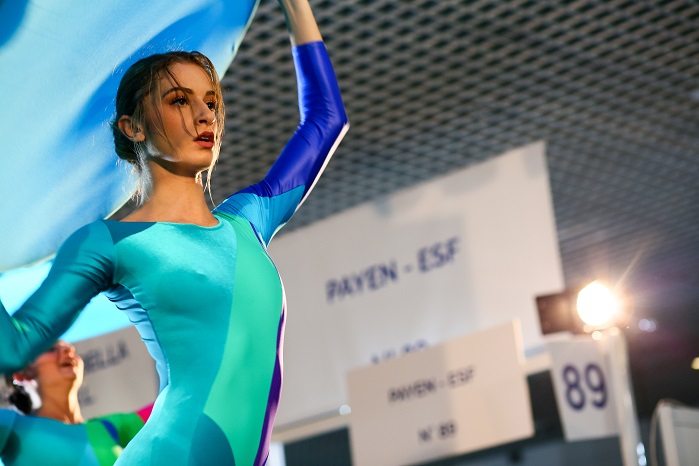 Minimalism is the keyword for the new collection. © Carvico and Jersey Lomellina
Vintage shades and contemporary colours mix in a colour card featuring both sun-burnt nuances dating back to the socially committed, revolutionary '70s, and several green, muddy shades, blue, navy, teal and light blue. White, neon green, turquoise, bright yellow have been selected to brighten up basic combinations.
SUNrise
Open mindedness and curiosity are key here, without forgetting a millenary heritage, which can still surprise and inspire. Prints feature various flowery decorations, also 3D. Out-of-scale volumes and a style reminding to the '80s are designed to evoke a time travel mixing bright and natural colours, hinting at photo-editing techniques. Red and yellow are the dominant colours, matched with pastel shades inspired by precious stones.
WORKout
Fashion is cyclical. After years and years of muddy, cross fit, boot camp routines, fitness changes and draws inspiration from Flash Dance, Jane Fonda and the glorious '80s. It is a flashback, which proves that time is relative as well as beauty, style and fashion. Aerobics dominates the scene; integration, sense of belonging, socialisation and fun are the key words of this new mood.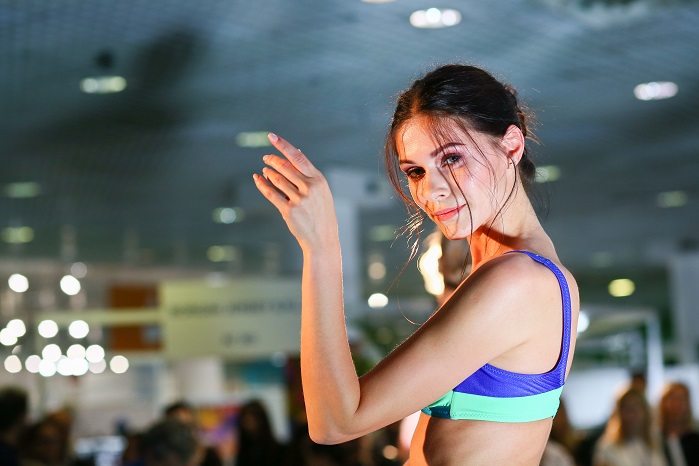 The new collection is designed to set the guidelines for the future seasons. © Carvico and Jersey Lomellina
Colours dress the body like an armour, or a second skin. The style is bold and wild with black and white prints with bright inserts. Black enhances prospective and makes everybody look fit and toned. Volumes are characterised by several repetitions or soft colours, which add dynamism and a sense of transformation to garments.
ITstory
History is the new luxury. "Our last mood, ITstory, plays with time, fashion, art and history: it is inspired by the past but also looks at the future," the companies report. Craftsmanship and skills translate into futuristic, urban items, which blend natural and artificial materials. Classics are re-interpreted. This palette blends some classics such as pink, cognac, brown and the more modern shades inspired by the light of computer screens and backlit devices.